Glass Balustrades in Ledbury - Customer Review
Glass Balustrades in Ledbury - Customer Review
Glass Balustrades | Juliet Balconies | Curved Glass Doors | Decking | Projects | Galleries | Articles | Reviews
Customer: Allan Hawkins
Address: Ledbury, Herefordshire
Product: Balcony 2 system glass balustrade,Glass Juliet Balcony
Our new build at Ledbury occupies a hillside setting with commanding views over the Herefordshire countryside.
The design aimed to maximise these panoramic views from the master bedroom and balcony leading from the lounge and a first class balcony system was of prime importance to the aesthetics of the build.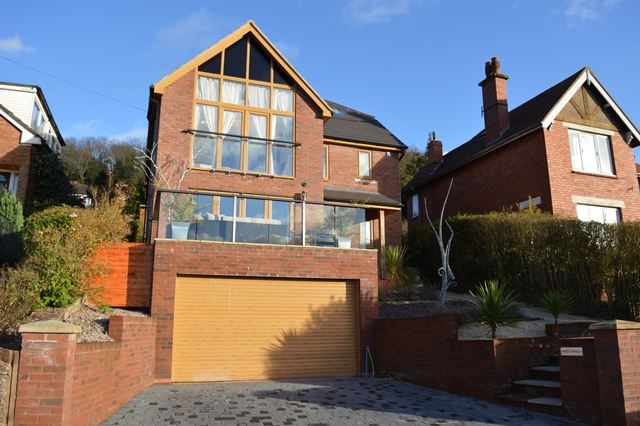 BALCONY quickly became first choice for the Juliet balcony and main balcony system.
The minimilist design and aerofoil design handrail ooze class and feels substantial without additional vertical supports allowing fantastic views.
In the 18 months since installation we have had no problems whatsoever with the BALCONY system and BALCONY will be first choice for our next build.
From first contact to delivery, BALCONY were a pleasure to deal with.
From initial design and consultation to making minor changes as the depth of the balcony grew from initial discussions, the company went out of their way to ensure the exacting standards were met for our project. 5* service.
As the product is so well manufactured, everything fits together like a glove. We have not had to call the company with any issues.
The materials are substantial and more than capable of doing the job without compromise.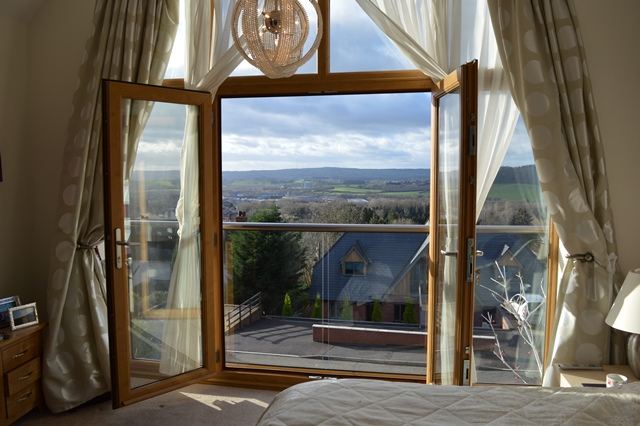 Like anything in life, you get what you pay for. As with all aspects of our build, we drilled down into the detail and researched every product based on quality v cost to ensure we used our budget wisely.
We could have bought slightly cheaper however the LOOK we wanted would not have been the same.
The balcony system is what our house is all about, it looks fantastic, we get compliments all the time from passers by and guests alike.
The words 'amazing' and 'love your balcony' are regularly used.
We love it and in our mind, the product represents outstanding value over and above any other system we looked at.