Glass Balustrade in North Yorkshire - Customer Review
Glass Balustrade in North Yorkshire - Customer Review
Glass Balustrades | Juliet Balconies | Curved Glass Doors | Decking | Projects | Galleries | Articles | Reviews
The product was supplied exactly as shown on the plans. It would have been helpful to have included a couple of extra dimensions on the drawings to aid setting-out. We had some minor fit-up issues with the corner and mitre plates, and would recommend applying WD40 or similar before tightening screws (this avoids some of the screws potentially shearing-off). The finished balcony gives uninterrupted views out across my garden and the playing fields beyond, which is exactly what I was looking for.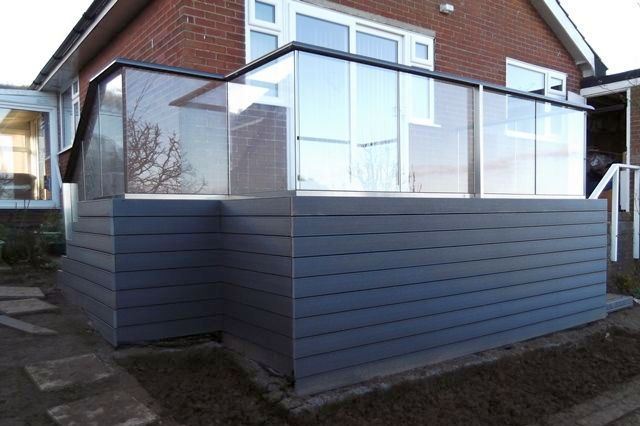 At all stages, Balcony Systems were helpful in providing advice and support. When potential issues did occur, we are able to work around them (some minor damage to packaging during transit, and missing mitre plate - see below).
Like anything in life, you get what you pay for. As with all aspects of our build, we drilled down into the detail and researched every product based on quality v cost to ensure we used our budget wisely. We could have bought slightly cheaper however the LOOK we wanted would not have been the same. The balcony system is what our house is all about, it looks fantastic, we get compliments all the time from passers by and guests alike. The words 'amazing' and 'love your balcony' are regularly used.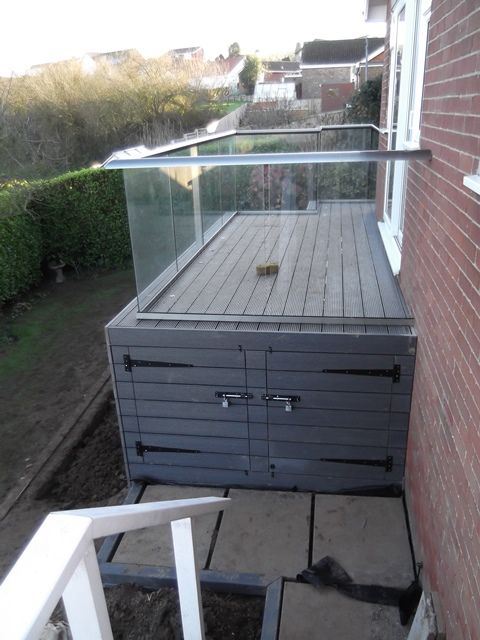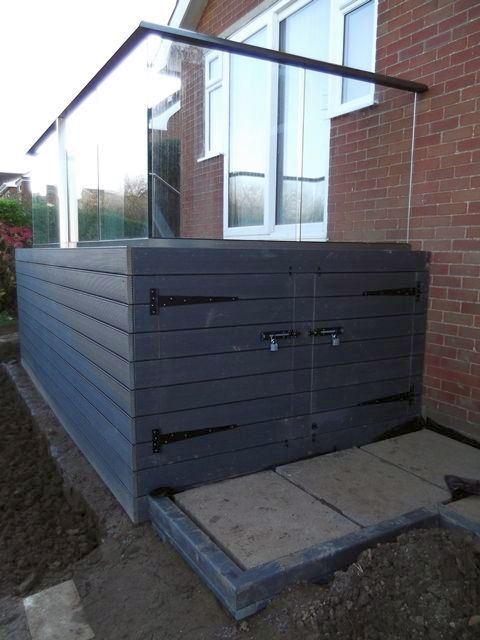 During installation, we realised that where the balcony rail changed from horizontal to angled-down at the steps, there was no mitre plate. Without this plate it was not possible to avoid sharp edges at the transition. I contacted Balcony Systems at 1620 on a Thursday evening, and they quickly sent the mitre plate which arrived in Saturday morning's post. This was excellent service. Excellent. The finished balcony looks great.