Juliet Glass Balcony Systems - Frequently Asked Questions
A Juliet balcony is a barrier installed to protect someone from falling out of an inward opening French door that is installed at a high level, or where there is a fall of more than 60cm on the outside. It is not a balcony that one can step out onto, but rather a flat glass barrier across the outside of the opening.
Here at Balconette we manufacture all our glass Juliet balconies and have a large two acre site with over 20,000 square feet of manufacturing, office and warehouse space at our Surrey headquarters. We design the systems in-house and are proud to sell our own products, manufactured by us here in the UK.
If you order one of the eleven sizes from our Fast-Track Sizes, ranging from 1.00m all the way through to 4.0m wide, the supply time is only 5 working-days. If you order a custom sized Juliet balcony then the manufacture period is 21 working-days (30 calendar days) from sign-off of technical drawings.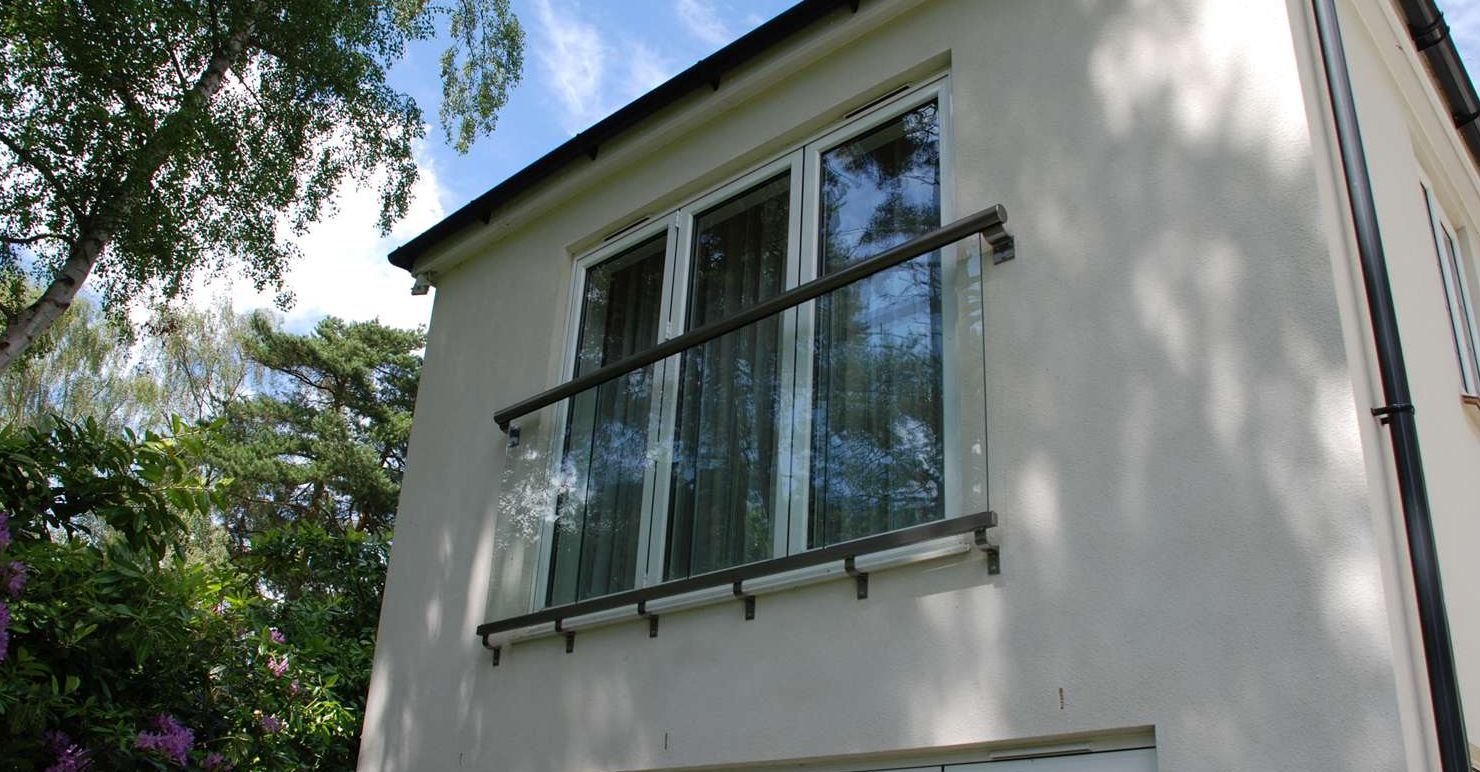 Our Juliet balconies are designed to be easily installed, so we do not offer an installation service for our Juliets unless they are part of a larger project. We have successfully supplied well over 12,000 Juliet balconies to customers all over the UK. If you are unable to find a solution for installation, we also have a network of registered installers & partners around the country. Please enquire specifically with details of your requirements.
We have many thousands of delighted customers that have bought directly from us, some have installed themselves, some have used their builder and some have used other experienced tradesmen. It's really down to what you feel comfortable with.
We certainly do and we have a very big base of professional builders and installers that work with us. If glass balustrades or Juliet balconies are a regular offering of yours, or if you want them to be, then please get in touch with us and we can discuss our various options for regular trade customers.
We supply the Juliet balcony, glass, rubber gaskets and any screws that put the Juliet system parts together, but we DO NOT supply the fixings that are used to attach the system to the structure/walls. These fixings need to be matched to suit the building structure/wall construction. We will provide you with the information, sizes and loads the fixings need to meet and these coupled with the construction material will allow you to source the correct fixings. It is of course assumed that the structure has been made and is suitable to carry the required loads and system.
Our Frameless Juliet system does not have a handrail. Our Orbit, Aerofoil & Mirror Juliet systems' strength and design is reliant on the handrail and therefore these systems will always include a handrail.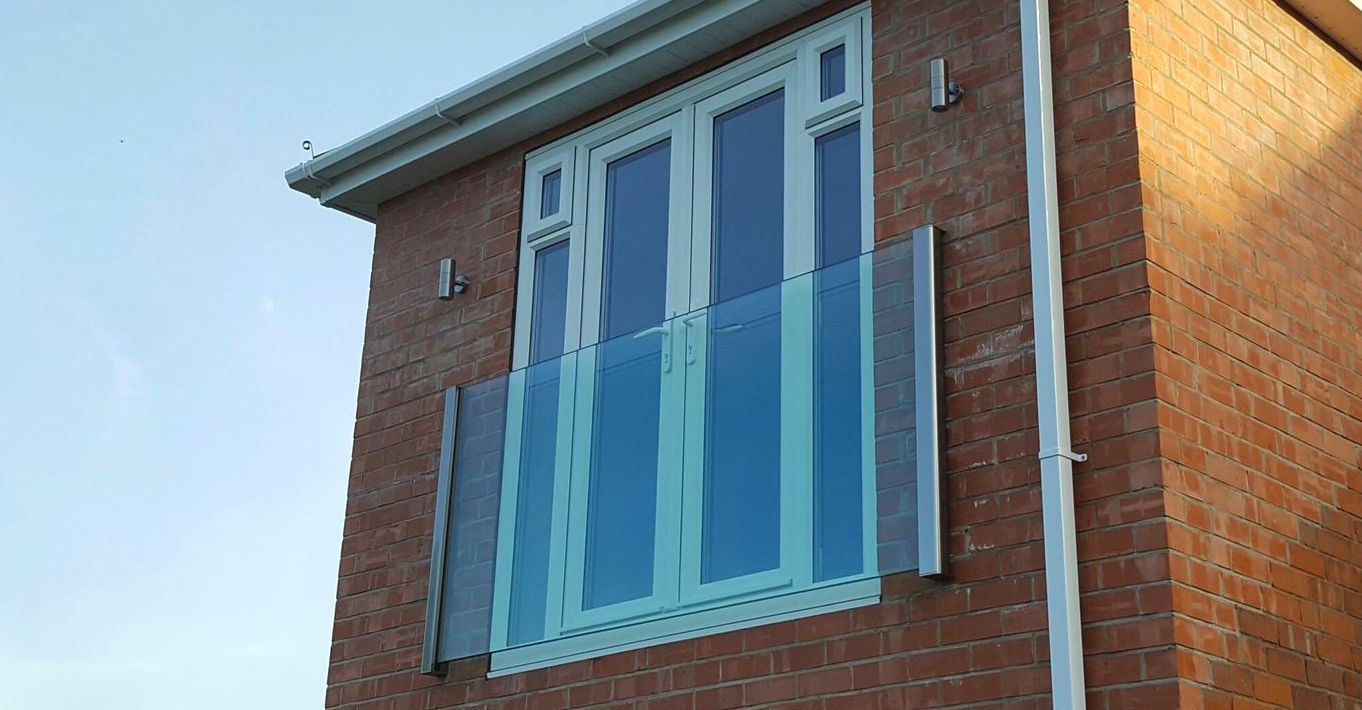 Our Orbit, Aerofoil & Mirror systems will typically weigh 35 Kgs per linear metre. Our Frameless Juliet system will typically weigh 70 Kgs per linear metre.
Yes, our Juliet balconies are designed to meet all the current regulations and requirements. Each of the systems will have a structural calculation to show confirmation as a whole and for the individual parts. Our systems have also been rigorously tested, on and off-site. In June 2004, we commissioned independent testing and consulting engineers, Sandberg LLP, to test our systems with regard to compliance to BS 6180:1999 and BS 6399:1996 and here you can see their findings.
Your local authority will require confirmation that the Juliet balcony conforms and is in compliance with BS6180:2011. This can be in the form of structural calculations, load tests or other proof that demonstrates that the Juliet Balcony in question meets the required standards.
Wind Load Assessment & Compliance. The assessment of wind loads is part of the same BS6180:2011 standard, and in some instances wind loads exceed the regular balustrade loads and become the dominant design criterion. This is particularly true of tall balustrades such as privacy screens and of balustrades on tall buildings and in exposed locations. You may be asked to demonstrate that wind loads have been considered and, where they are the dominant design factor, that the balustrading system is designed to the correct wind loads.
In most cases Juliet balconies are considered Permitted Developments. As such, they shouldn't need planning permission but there are a few exceptions:
The Juliet balcony has a floor, no matter how slim, it will be considered a raised platform and will need planning approval.
The property is listed or within a conservation zone, you will almost certainly require planning permission.
Juliet balconies are uncommon features within the local area, planning permission may be required. Alternatively, you may be asked to restrict Juliet balconies to the rear of the property.
It is always best practice to check with your local planning officer who should be able to give you guidance in all these matters.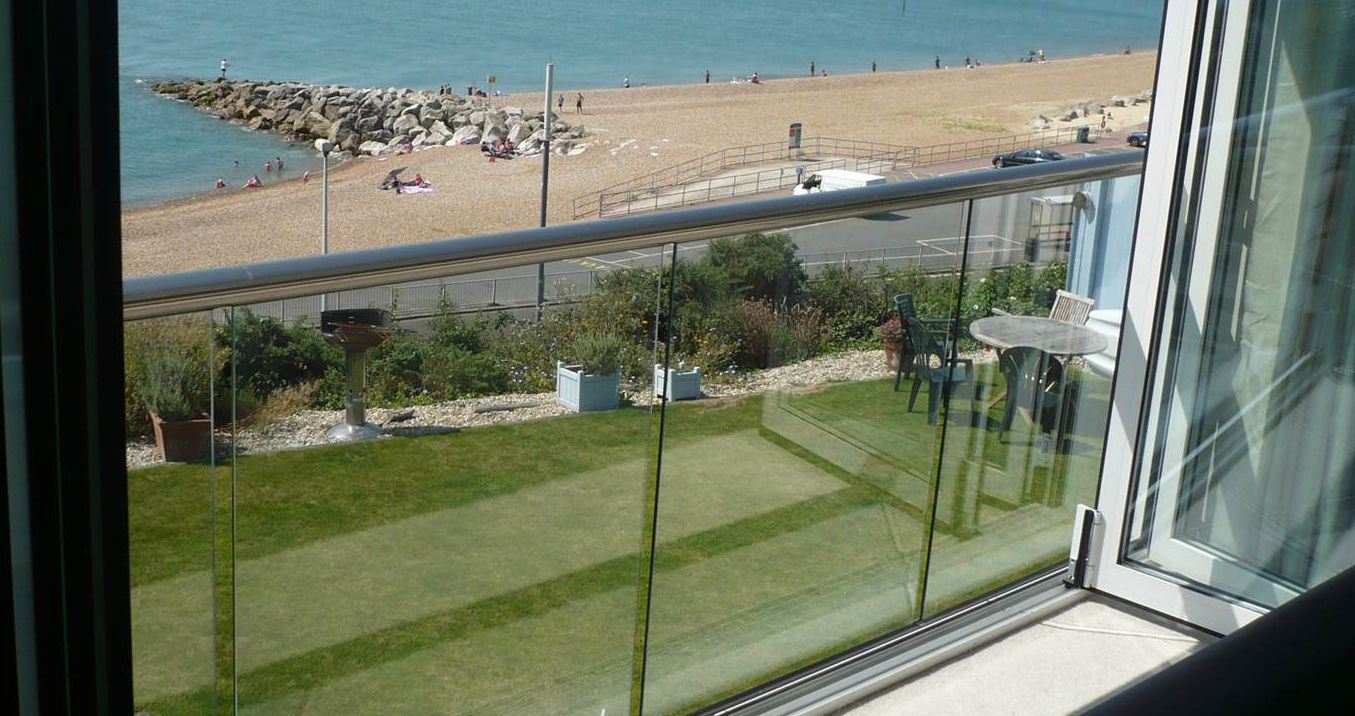 The handrails of all our systems are made from anodised aluminium. Anodised aluminium is the most resistant and durable material that the handrails can be made from and this is the main reason we use this material.
Our most popular colours are Matt Silver anodised and our unique "Royal Chrome" anodised finish. Some of our systems are also available in Bronze and White. We can supply orders in RAL powder coating if the quantity is sufficient.
Despite the name, "stainless" steel requires polishing to keep its appearance, as it does tend to tarnish. Our Royal Chrome finish creates a brushed stainless steel appearance but is made of anodised aluminium and is virtually maintenance free, as well as being considerably more lightweight than steel. We also offer a ten-year warranty on our Royal Chrome finish, even in a marine environment.
Our Orbit, Aerofoil & Mirror Juliet systems use 10mm toughened glass, and our Frameless Juliet system uses 21.5mm laminated and toughened glass.
Glass panels do not usually exceed 1.0m in width; this is for ease of installation and transportation. The exception to this rule will be the Frameless Juliets which require the panel to span the entire size of the opening.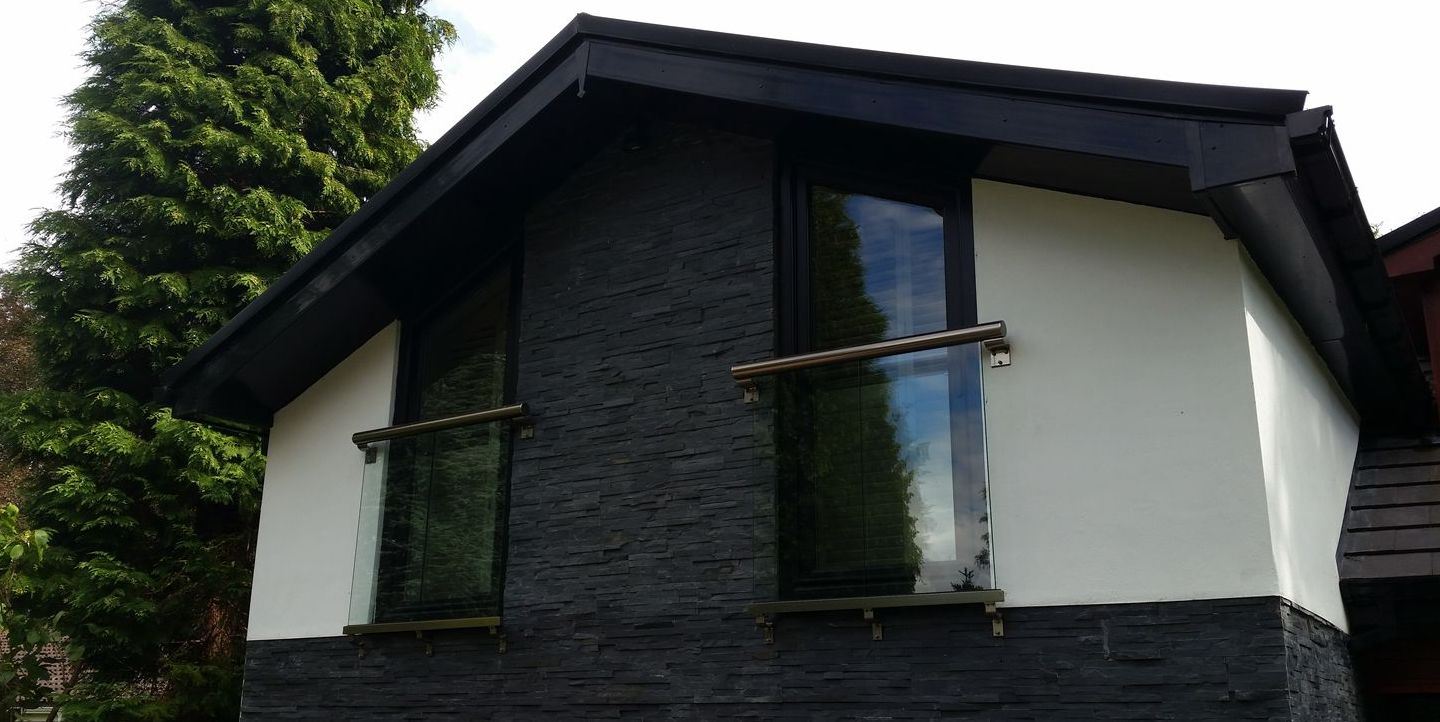 With the Frameless Juliet system it is always a single glass panel. With our Orbit, Aerofoil & Mirror systems we usually use 2 or more panels; this is for ease of transportation, for manoeuvring glass and installation.
Glass panels must have a gap between them and must not be touching each other after installation. The space allows for expansion and contraction tolerances.
Two of our Juliet systems offer a good solution for situations where it's difficult, or not possible, to fix under the sill of the doors. There's our Mirror Juliet system, in which the bottom rail fixes on either side of the opening, just like the handrail, or the Frameless Juliet system, which utilises vertical fixings on the sides of the opening.