Curved Glass Doors in Wales - Customer Review
Curved Glass Doors in Wales - Customer Review
Glass Balustrades | Juliet Balconies | Curved Glass Doors | Decking | Projects | Galleries | Articles | Reviews
Customer: Gwyn Evans
Address: Wales
Product: Curved Glass Doors
Cinderella has sat at the edge of the lake for many years waiting for her Prince Charming to come along with a new outfit to change her from a dowdy thirties something into an upfront modern power dresser, then along came Baron Balconette with his modern creation of the Curved Sliding Patio Door and ever since she has attracted admiring glances and comments from the passing inhabitants of the surrounding countryside.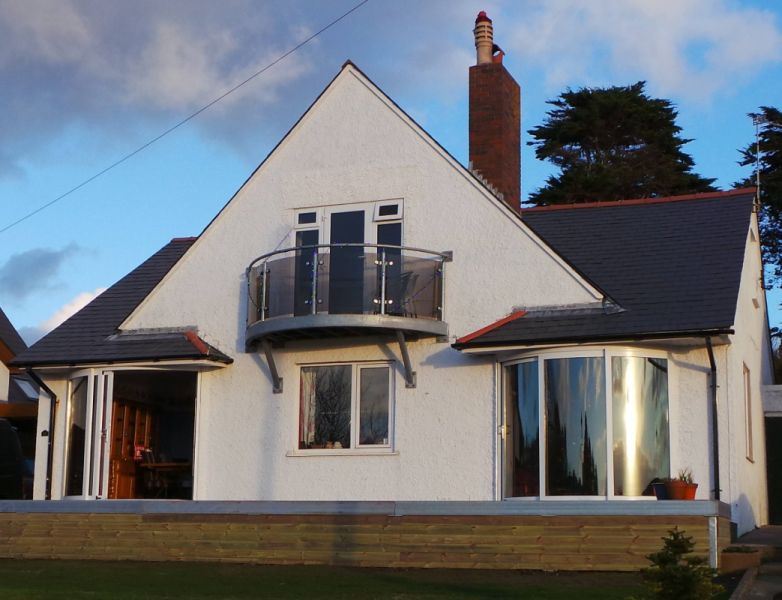 Balcony Solution Systems have throughout the initial design process been extremely helpful with advice and known design solutions and encouraged the client to visit their offices to view and discuss the product.
Once a solution had been resolved and the order placed we were kept up to date with the progress of the product production and eventually advised what was required to facilitate delivery to site.
Once the product was on site and our contractor quickly familiarised himself with the intricacies of the installation, thanks to the helpful instruction videos on the company web site and the informative staff at the Company Offices who obviously knew their product and were able to convey the information required clearly and with a patient manner.
The Curved Patio Door solution although not cheap was a value for money solution to maintain the aesthetic building design envisaged by the original Architect and with the addition of the raised decking completes the buildings aspect and allows the client to sit either inside the patio doors in adverse weather conditions or on the decking to enjoy the wonderful sea views and lake land park.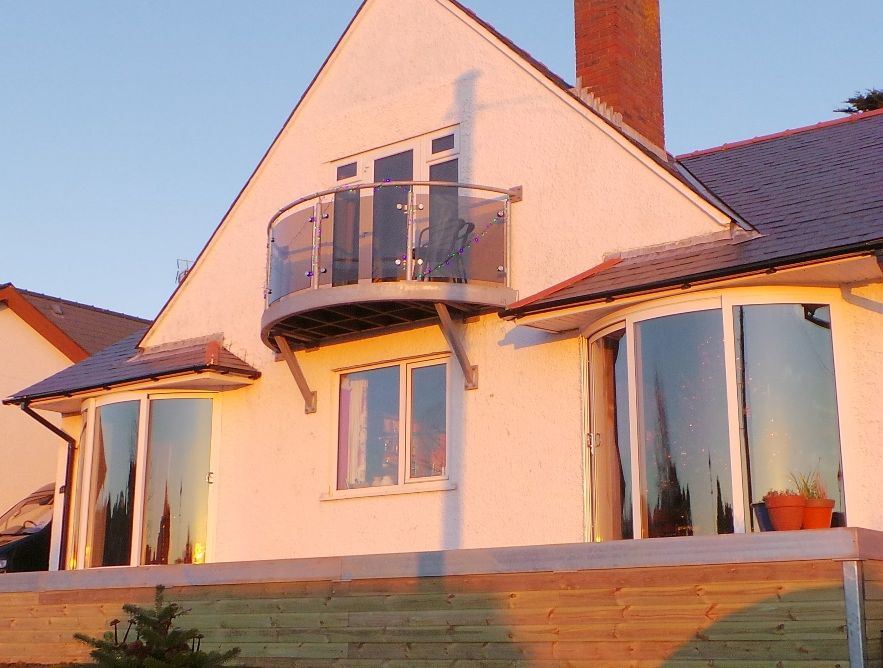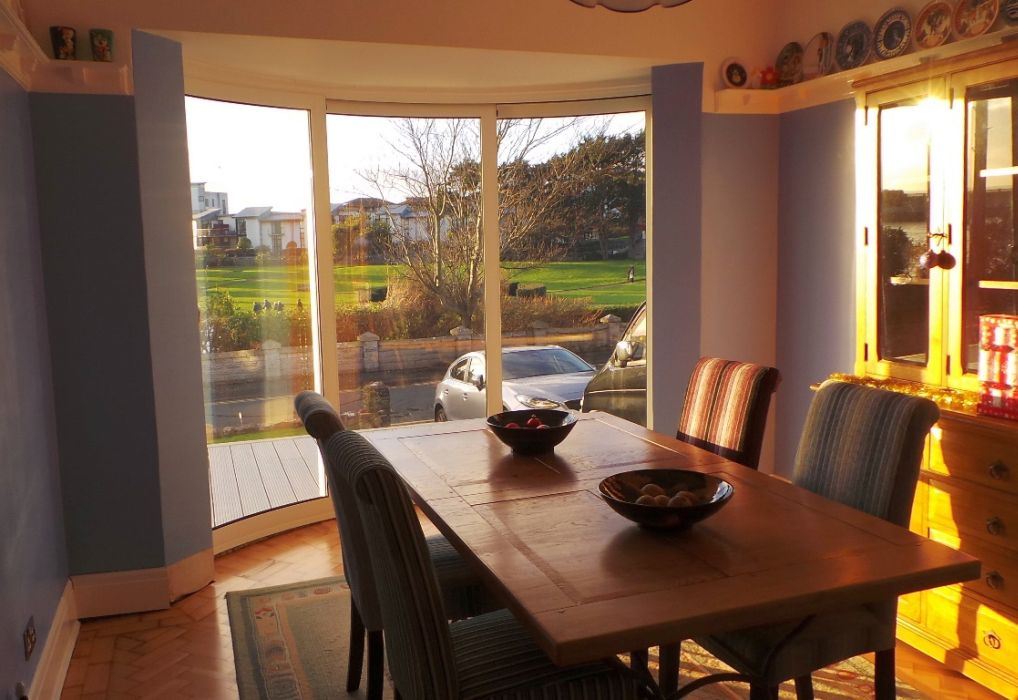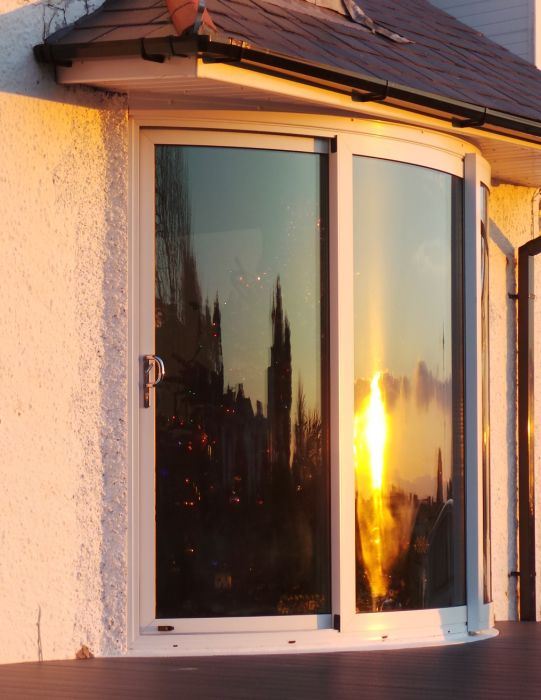 ​