CURVED SLIDING DOORS: STATE-OF-THE-ART PRODUCT AND TOP-OF-THE-RANGE SERVICE
CURVED GLASS PATIO DOORS
Curved Glass Doors | Tech Specs | Installation | Gallery | Projects | Articles | Reviews
We at Balcony Systems manufacture, supply and install precision Curved Sliding Patio Doors. Each door set is made to measure the exact sizes required on site. Having supplied hundreds of Curved Patio Doors we can definitely say that they make a profound statement to any home, creating that all important "wow" factor.
You will be pleasantly surprised at the affordability of the doors, just try our online pricing system and get a price instantly. We like to get in from the initial stages and help implement details, we work closely with professionals, specifiers and architects and can supply in depth technical details and CAD drawings.
In order to get an online quote in seconds all you need to do is chose the model you require or best suits you and this will link you to enter in the relevant dimensions and details. You will see the quote on the screen and a copy will be emailed to you.

Get an Instant Online Quote for our Curved Doors
Why Balcony Systems' curved patio doors?
High weather rating
Thermally broken sections
Multipoint locking mechanism
28 mm double glazing
Toughened safety glass on both sides
Low E-glass standard
Self cleaning glass option
Curved sliding doors are readily available and affordable thanks to advances in technology in the manufacture of curved double glazed glass. These advances bring a whole new perspective and many new options to home or office design.
Sliding doors curved to compliment, highlight or harmonise with the lines or features of any building design, can be created to your exact specifications and measurements. Our long experience of working with architects and builders enables us to give you thorough technical support and advice from conception to installation of a curved patio door or similar curved glass door design.
We have been manufacturing Curved Doors for over 15 years. The key to success is the fact that we bend both the glass and the aluminium sections, thus ensuring that the two match up and work. With prices becoming more and more affordable, customers and architects eagerly specify curved glass sliding doors which dramatically enhance the property, making the doors a very worthwhile investment.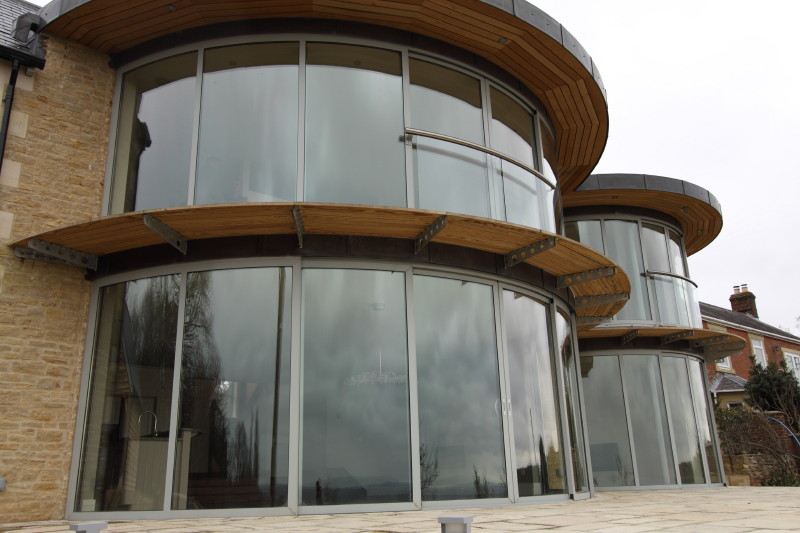 Heat Loss Reduction
Our doors come with Low-E double glazing as standard. When compared with a conventional pane of glass double glazing units stop at least half of the heat transferred through the window. We offer a range of glass options including a high performance Low-E coating that can reduce the centre glass pane u-value to 1.0 W/m2k. Curved glass is an art in itself and all our door models are supplied with:
28 mm double glazing with low E glass
Toughened safety glass on both sides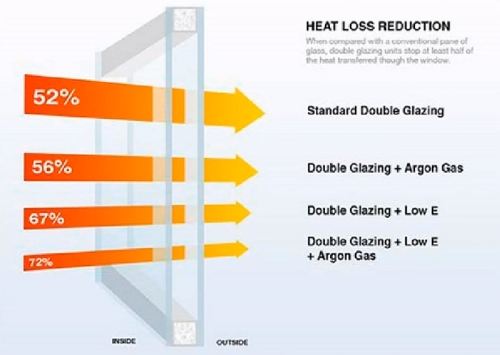 Configurations
W2 − a curved sliding doors divided into two panels with two doors sliding giving approximately 50% open.
W2 F − a curved sliding doors divided into two panels where one is fixed and the other sliding.
W4 − a curved sliding doors divided into four panels with all four doors sliding on two tracks giving approximately 50% open.
W4 F − a curved sliding doors divided into four panels where two are fixed and only the central doors slide on two tracks giving approximately 50% open.
W3 F − a sliding doors divided into three panels where two slide in front of one fixed panel on the outside giving approximately two thirds open.
W6 F − a curved door with six parts where the doors lock in the middle. Two on the left and two on the right slide in front of the fixed panels at the ends. Giving approximately two thirds open.
Technical Detail and Customer Support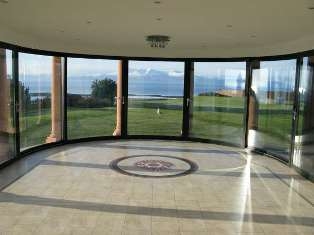 We take exceptional care and attention to detail in the design, manufacture and supply of our curved patio doors and curved sliding door systems. Our second-to-none technical support and customer service has established Balcony Systems as a worldwide supplier of bespoke curved glass door assemblies.
The curved sliding door systems come in a variety of configurations, from two sliding curved doors (W2) up to a six door configuration (W6-F) that allows approximately two thirds of the opening to remain free.
All curved sliding glass doors are available in thermally insulated aluminium sections.
The curved glass sliding doors can be supplied with Low-E glass for better thermal efficiency. The double glazing is up to 28mm thick, with glass that is toughened on both sides for safety and each curved sliding door comes with a multi-point locking mechanism.
Balcony Systems can supply the doors with a low maintenance protective BalcoNano coating to reduce the frequency of cleaning required, leave the glass looking newer for longer and improve its impact strength.
More Information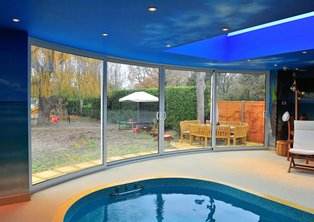 For more thorough information on our full range of curved sliding door systems and the dedicated technical support we provide our customers please follow these links:
Combining state-of-the art technology with superb customer service and technical support we are second-to-none in making the design and installation of curved sliding doors a stress-free undertaking.
We also create bespoke curved windows and curved glass for doors, windows and balustrades.
We are here to help if you need more information about our curved sliding doors: simply contact us here.