Glass Balustrade in Scotland - Customer Review
Glass Balustrade in Scotland - Customer Review
Glass Balustrades | Juliet Balconies | Curved Glass Doors | Decking | Projects | Galleries | Articles | Reviews
Customer: Christian and Ghislaine Wagner
Address: Isle of Lewis, Scotland
Product: Balcony 2 system glass balustrade
The property (Uiseag is the Gallic for Skylark - many nest on the croft)is on the Western Isles - they can be windy - yes up to 80mph, so an external balcony was out of the question - the wine bottle and glasses would vanish in a blast of wind. The ability of letting in light and the low height permitted internally, the low profile of the top rail allows the seated persons to view over the rail through the three roof lights. This has a view over the Minch - the sea between the islands and Scottish mainland.
The simple fixing and minimalist design was commented upon by the builder - this is the first system installed by them on the islands. The initial design of the balcony was to have had a series of wooden spindles reminiscent of early designs. This would have reduced the light entering the upper area, and giving a sense of being confined. I had a concern about getting the product to Lewis Builders in Stornoway, that is some 700 odd miles and a ferry journey from the manufacturing site.
No problem was the answer - all sorted - the materials were well packed and survived the journey. The technical department worked will with the builders to access the correct sizes. 'It does exactly what we want it to do = sorted'. The product is not the lowest price on the market, however remember 'buy cheap - buy twice' - this product is staying with the property for many years.
The Project Pictures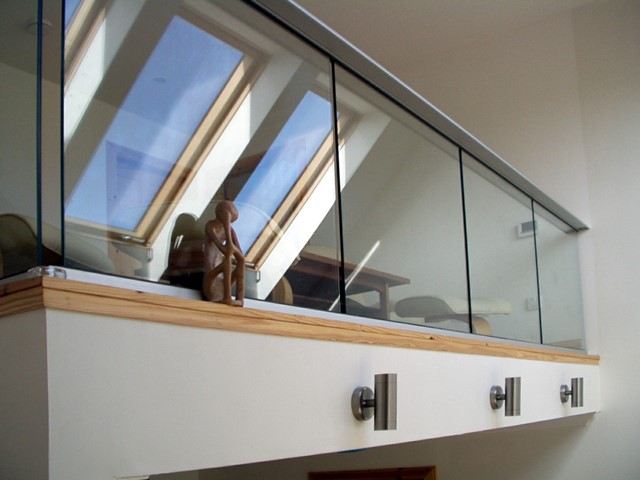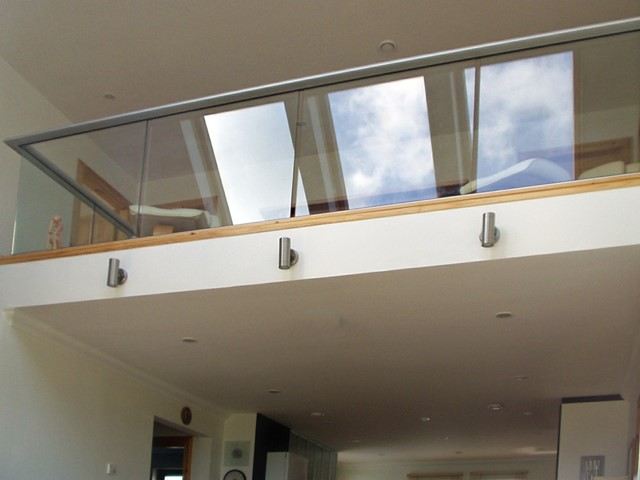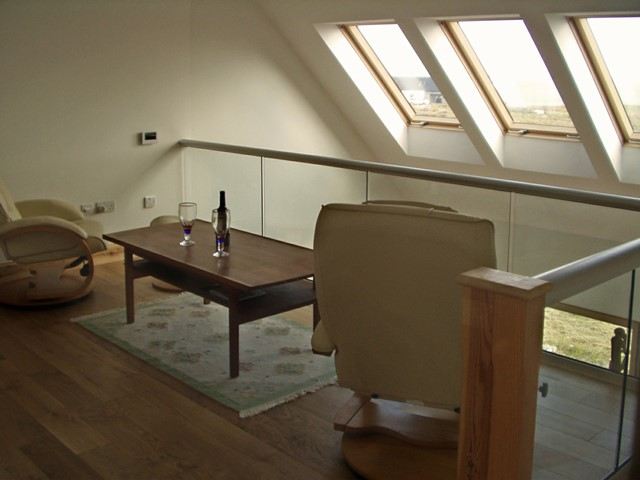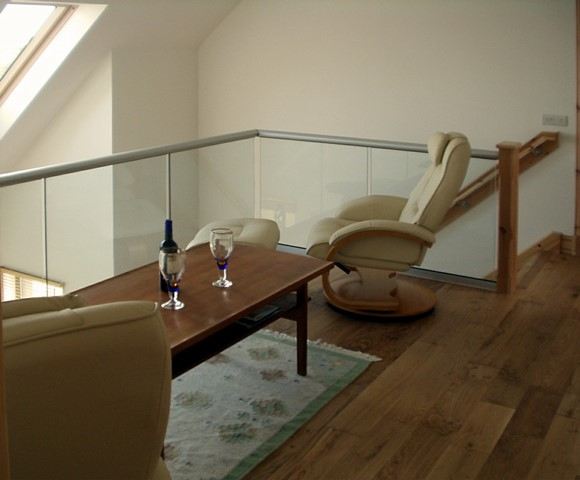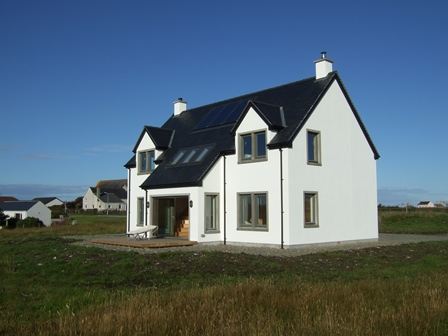 ​