Get Straight to the Glass or Decking Solution
Glass Balustrades | Juliet Balconies | Curved Glass Doors | Decking | Projects | Galleries | Articles | Reviews
Did you know there's a faster way to get straight to the decking, glass balcony, balustrading, Juliet balcony and sliding door information you need?
Next time you're looking for information about the products we make and sell, come straight to our website. It's a mine of information with product basics, fitting guides, videos and practical advice. And here's the very clever part. There's a very quick and easy way for you to get the information you need. Of course, our website navigation is clear and well-planned, but if you want something in a jiffy you'll really appreciate a faster way to get your information. Which is where our search bar comes into its own.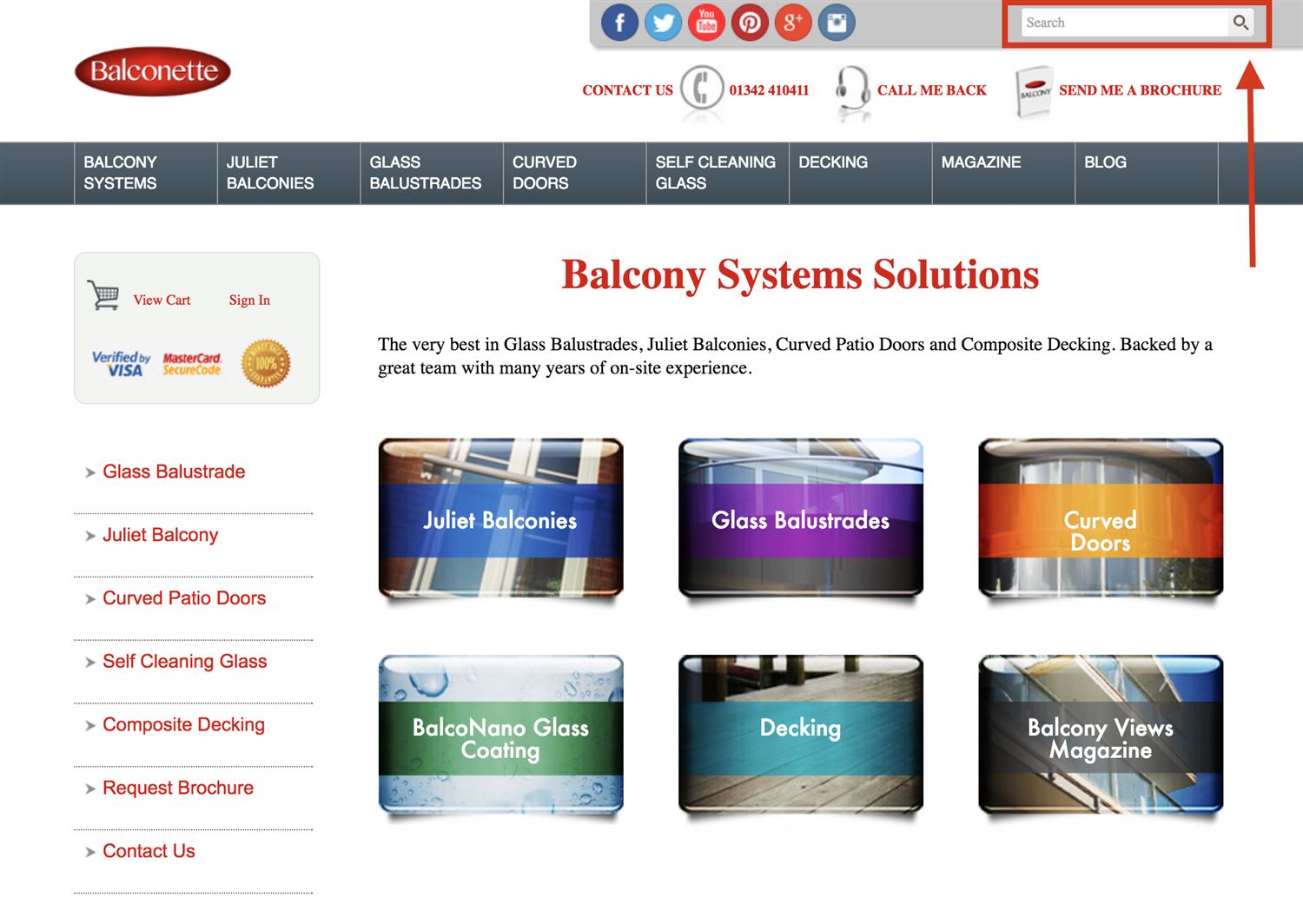 Powerful Internal Search Engine
Our search bar is essentially a powerful internal search engine, and we like to think it gives bigger named search engines (no names mentioned) a run for their money on fast and relevant search results. Our website team have spent huge amounts of time indexing our pages to every possible search term, so no matter what you're looking for our search engine will quickly and accurately present you with the results you're looking for.
How Should I Use it?
Using our search tool is simple. It's positioned in the top right hand corner of our website, regardless of which page you are on. It's in the same location regardless of which browser you use, and is currently available only on desktops and laptops. Watch this space for our hotly anticipated mobile device search bar. Simply type what you're looking for in the search bar and hey presto, the search results will appear. So if you fancied taking a look at some examples of frameless Juliet Balconies, then you'd be moments away from a page of search results that you could look through.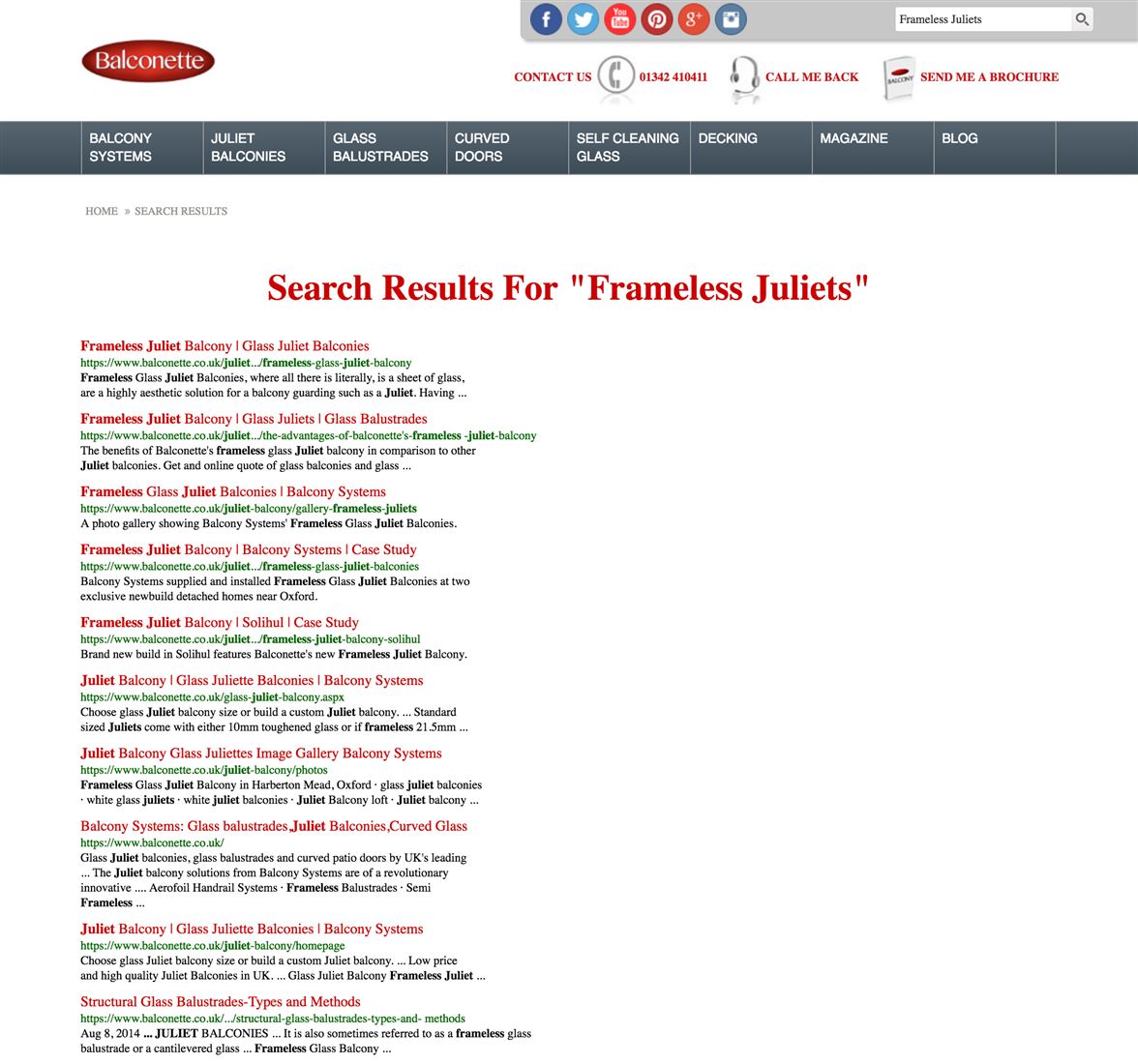 More Ways to Use the Balconette Search Tool
The search tool is a fantastic way to save yourself a huge amount of time. For instance, if you needed to download installation guides for all our products, then using the search tool to search for "installation guides" would provide you with a list of all installation guides in double-quick time. You could then bookmark that page for use at a later date. Or if you're an architect or builder in a consultation meeting with a client, using our search tool is a fantastic way to help your client visualise the different ways using our glass balustrading or balcony ranges can help to bring their project to life. For example, if you write "balustrade case studies" in the search bar and you'll be presented with a list of balustrading case studies to review together. The search bar is also a brilliantly fast way to check particular facts, in much the same way as you'd use a web search engine. So if you want to confirm details of the different handrail finishes available or check the maximum dimensions for a curved glass sliding door, then a quick check with the search bar will answer your questions.
Inspired? Put our search bar tool to the test, and let us have your feedback so we can continue making our website as useful and relevant to you as possible.