Interior Glass Banisters
Glass Balustrades | Juliet Balconies | Curved Glass Doors | Decking | Projects | Galleries | Articles | Reviews
Let in light with interior glass banisters
Why choose interior glass banisters?
Interior glass banisters are a practical, stylish and contemporary addition to your home. Thanks to clear glass bringing in light and keeping the view, they create a feeling of spaciousness and further enhance areas that generally lack direct light.
As balustrading specialists, Balconette offers a range of interior glass banisters that support versatile designs and applications in all types of properties.
For areas such as landings, galleries or mezzanine areas overlooking a floor below, interior glass railings are an elegant option. Glass balustrading can be either straight or curved, offering the opportunity to make a striking statement at the centre of your home.
Whether you're planning a full home improvement project, or simply want to refresh your internal décor, why not consider an interior glass balustrade. It can really help to light up your life – and for all the right reasons!
What is an interior glass banister?
An interior glass banister - or glass balustrade railing - can be defined as a run of glass with a handrail on top.
Using glass to provide the security barrier offers several advantages. Unlike traditional wooden spindles, glass gives a transparent view with no on-going maintenance, such as the need for time-consuming painting. The clean, clear lines of an interior glass banister complement today's modern lifestyles.
Design options with interior glass banisters
Balconette's glass balustrading with a handrail on top is surprisingly versatile, offering customisable solutions for properties large or small. The angle of the glass can be configured to suit all types of requirements and our technical team can help with any design requirements.
Our anodised aluminium handrails are available in a range of finishes to complement your existing internal décor. As no two interior glass banisters are the same, we pride ourselves on being able to offer a system that can be tailored to your individual requirements.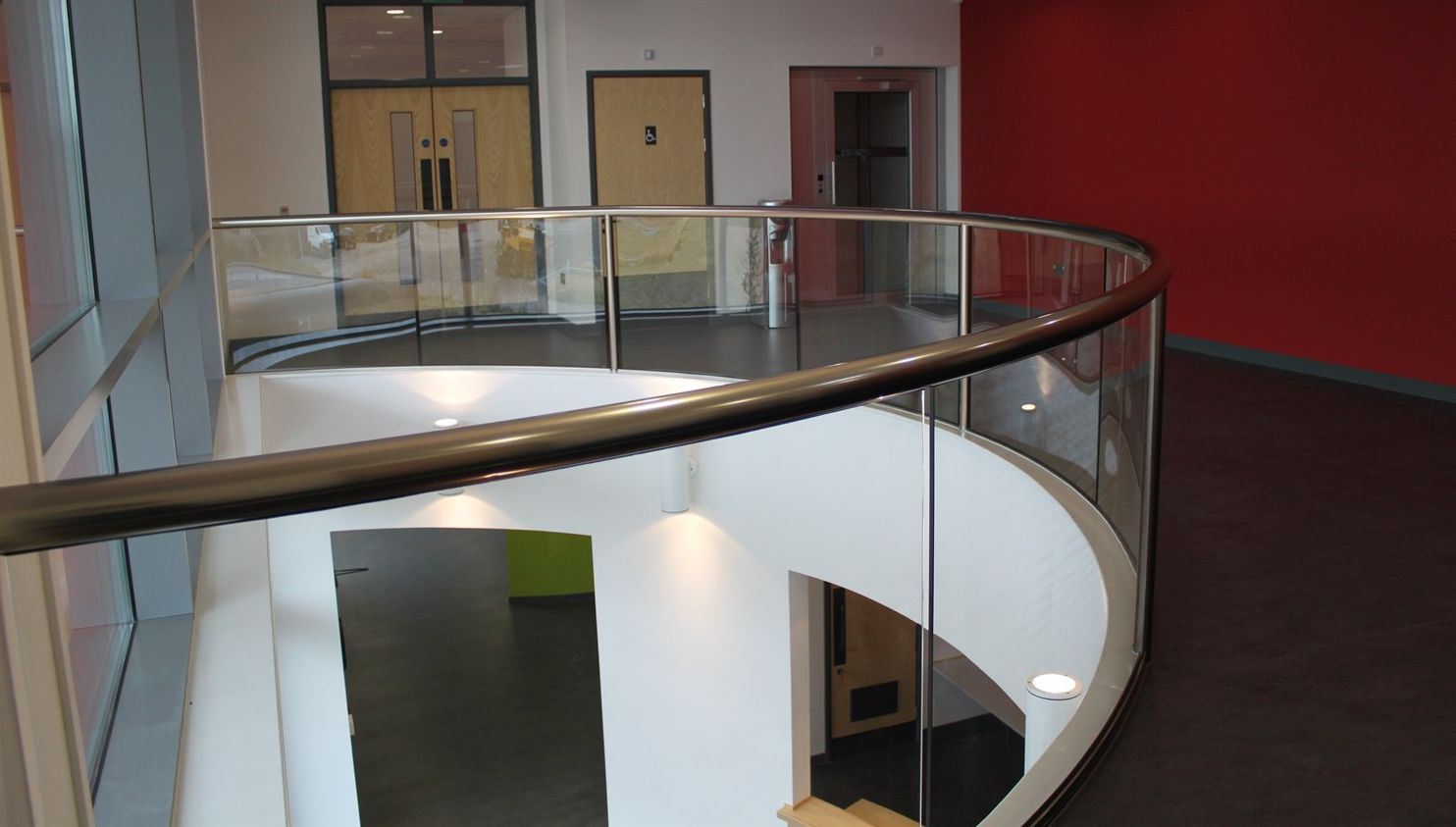 ​
How is an interior glass banister installed?
Balconette's unique internal glass balustrade system is adaptable, allowing its use with wider spans of glass. This creates a seamless-looking clear barrier without any obstructive clamps or fixings.
Topping the glass is a choice of two contemporary handrails, which are available in a choice of attractive finishes. The system's design relies on the strength of the handrail taking the load so that longer runs of glass can be achieved with very few upright bannisters required and often none at all.
Our interior glass banisters are straightforward to install, either by a builder or a competent 'Do-It-Yourselfer'. Should you choose to install this yourself, you can check out the explanatory video and full instructions on our website.
Consult the interior glass banister experts
If you're considering adding an interior glass banister as part of a home improvement scheme, new extension, or even a complete newbuild property, why not give us a call.
At Balconette, our friendly technical team is always on hand to assist with any design queries and to help ensure a successful completion of your project.