What is a Glass Banister?
What is a Glass Banister?
Glass Balustrades | Juliet Balconies | Curved Glass Doors | Decking | Projects | Galleries | Articles | Reviews
The Glass Banister Explored
What is a glass banister? A glass banister makes stairs safe by running along the sides and preventing people from falling, as well as giving them something to lean against. The word banister is generally used in connection with stairs and refers to either just the handrail itself or more often the upright supports as well as anything that you might put you hand on. Therefore, the word glass banistergenerally refers to the upright glass plus a handrail.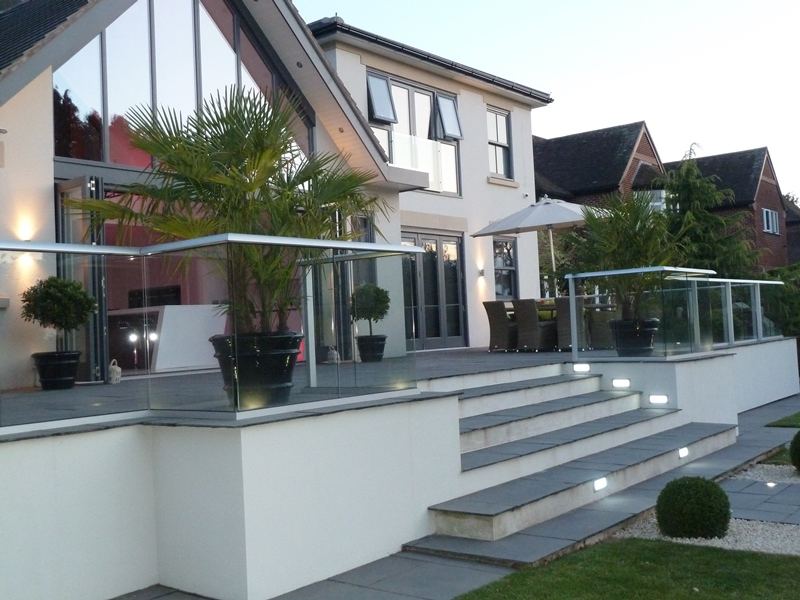 Why would a Banister be Designed in Glass?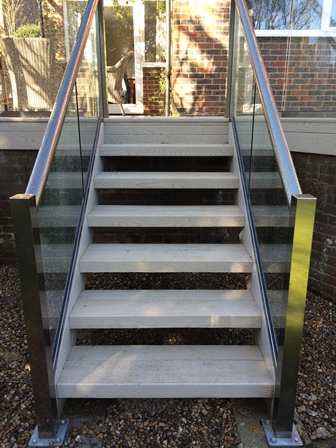 Imagine not having to block a gorgeous view just because there is a staircase in the way? Having the balustrades be glazed instead of being made of wood or metal will minimize any blocking of a good view, while allowing an otherwise annoying staircase to be where it needs to be placed.
Another reason people love glass banisters is that they give a clean minimalist look to a modern property.
Other reasons include minimizing a necessary staircase as an architectural feature, to showcase a more exciting feature. An example would be a barn conversion made of original stone and wood. Glass banisters would tend to disappear in such a setting, allowing the viewer to instead see the beauty of the original architecture and building materials. Old exposed brick looks particularly beautiful when combined with a glass balustrade.
The other reason for including a glazed staircase banister would be to let more light into a building, particularly when the stairs have been placed near a window in a refurbishment project, or in a new project, if there isn't a better place to put stairs.
When combining the old and the new, glass works particularly well.
What We Can and Cannot Provide in Glass Banisters
Balcony Systems specialises in providing glass railings for external balconies. However, using these same components, we can also provide internal and external glased railings for staircases with an anodised aluminium handrail that can be coloured to suit the needs of our clients. We always customize the angle of the glass to match the angle of your staircase and here is an article that provides more information as to what we can and cannot do.
Please visit this page more information on our handrail options.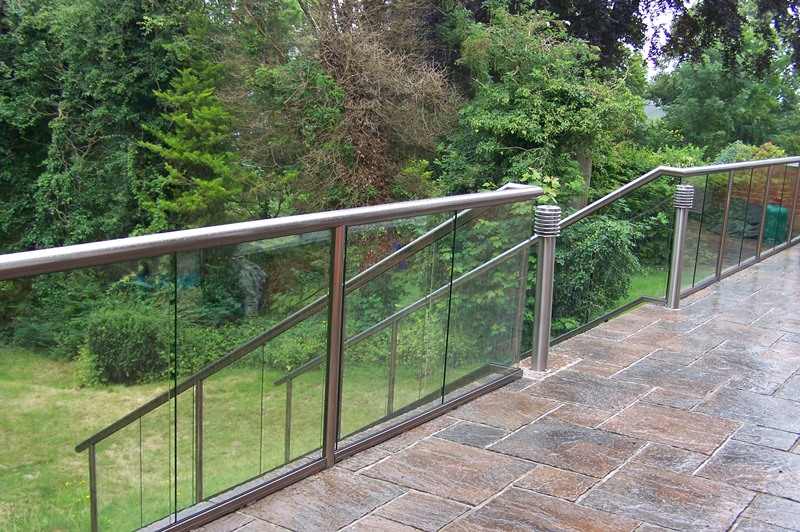 How to Save Money with a Glass Banister Installation
The first thing we always advise a project manager or client on is that the earlier you fully plan your glass banister installation into the project, the better. Glass being much heavier than wood needs more support, therefore the underlying structure needs to be stronger and this necessity can have a knock-on effect on the design of other elements of the building. If you plan this well enough in advance, it should pose no problems but time and money can be wasted if a glass banister installation is only planned for at the last minute.
If we have not yet answered your what is a glass banister question adequately, you have more questions, you would like pricing or some expert advice, please call 01342 410411 today!