Three Perfect Reasons to Choose a Glazed Juliet Balcony
Three Perfect Reasons to Choose a Glazed Juliet Balcony
Glass Balustrades | Juliet Balconies | Curved Glass Doors | Decking | Projects | Galleries | Articles | Reviews
Juliet balconies are becoming an increasingly popular choice in home renovations and new-build projects. Adding a sense of real wow-factor to the outside appearance of a building they also add a stunning focal point to the interior of your building for a light and airy atmosphere that's perfect for smaller rooms or roof conversions that look out over a beautiful view. With a choice of glass, metal or wooden Juliet balconies, you're spoilt for choice. Of course, we're biased, but we believe a glazed Juliet balcony is the best choice to make, and for three very good reasons:
1. More Light
Juliet balconies are often incorporated into a build because the architect or home-owner is keen to let more light into a room. The full-length glass doors let in the early morning sunbeams and catch the last rays of the day, something much appreciated in homes with a shadier aspect. Fitting a glazed Juliet balcony lets you make the most of this potential. With little more than a sheet of glass, natural light can flood into your home. Choosing a Juliet balcony with wood or metal balustrades will mean some of that light is blocked – a shame when you consider the original purpose of adding a Juliet balcony to your project.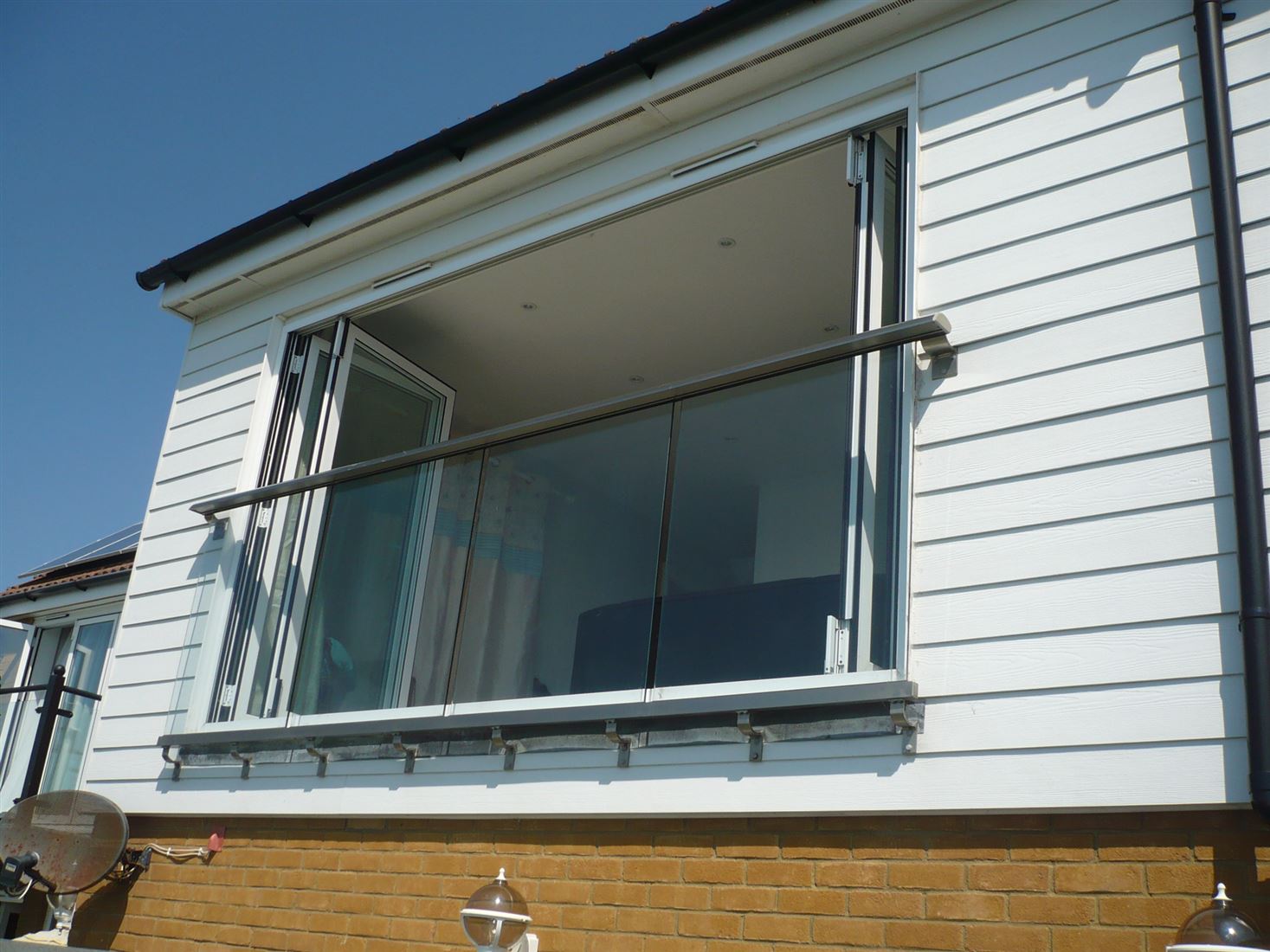 2. A Better View
Glazed Juliet balconies are the perfect choice for buildings with a beautiful view. Whether you look out onto rolling hills, crashing waves or a busy urban scene, a Juliet balcony lets you make the most of the view and is a luxurious way to indulge your bedroom or upstairs living area. Incorporating a glass Juliet balcony lets you make the most of your stunning view wherever you are in your room. Lying in bed, relaxing in your favourite armchair or eating at the table, you'll be able to see the view as well as if you were standing at the window itself. Contrast this with a metal or wooden Juliet balcony and the cage-like appearance of the bars obscure the view, meaning you can only fully appreciate the beauty of your view if you stand at the door itself.
3. Less Work
People often forget about the maintenance needed for a smart and safe Juliet balcony. It's understandable, you want to relax and enjoy your view, not spend time cleaning, painting or oiling your Juliet balcony railings. Ease of care is a secret strength for glazed Juliet balconies. With minimal fixings there's little to worry about. The finishes on metal handrails are guaranteed for 10 years, even in coastal locations, and if you opt for a frameless Juliet balcony you won't even need to worry about care of the handrail.
The 10mm thick safety glass can be cleaned by yourself or a window-cleaner; an easy job for anyone with a ladder or extendable window-cleaning system. Even better you could opt for glass with a self-cleaning coating. Glass coated with BalcoNano® - our proprietary self-cleaning glass coating – transforms a regular glazed Juliet balcony into a self-cleaning glazed Juliet balcony. Dust and dirt can't cling to the super-smooth treated surface and will be washed away by the next rain shower. And in the instance of a long hot summer, a quick wipe with a wet cloth or spray with a hose will render your windows immaculate. So much easier to arrange than the laborious dusting, sanding and painting needed for a metal or wooden Juliet balcony. Easy to use, you can even apply BalcoNano® to your Juliet balcony doors – making them almost maintenance free as well.
Want to know more about glazed Juliet balcony options? Have a look at our website or get in touch with us to talk to one of our experienced team.