Large Juliet Balcony
Glass Balustrades | Juliet Balconies | Curved Glass Doors | Decking | Projects | Galleries | Articles | Reviews
Planning a large Juliet balcony? Read this first.
Many self-build and architect-designed properties make use of beautifully large windows to enjoy expansive views and flood rooms with light. How wonderful then if you can open your windows or doors and enjoy the sense of openness that comes with a glass Juliet balcony. Taking very little space and needing no additional planning (although double-check, because different parts of the country have different regulations), a large glass Juliet balcony can set rooms apart, turning them into something extraordinary.
If you're planning to fit a large Juliet balcony, you might be forgiven for thinking you'll be restricted to metal balconies or balustrades with lots of thick, heavy-looking railings to add strength. But happily, you'd be wrong. With a large choice of off-the-shelf sizes and custom-designed glass Juliet balconies, we can supply you with a Juliet to fit an opening as wide as 3800mm; large enough to accommodate some substantial sliding or bi-fold doors.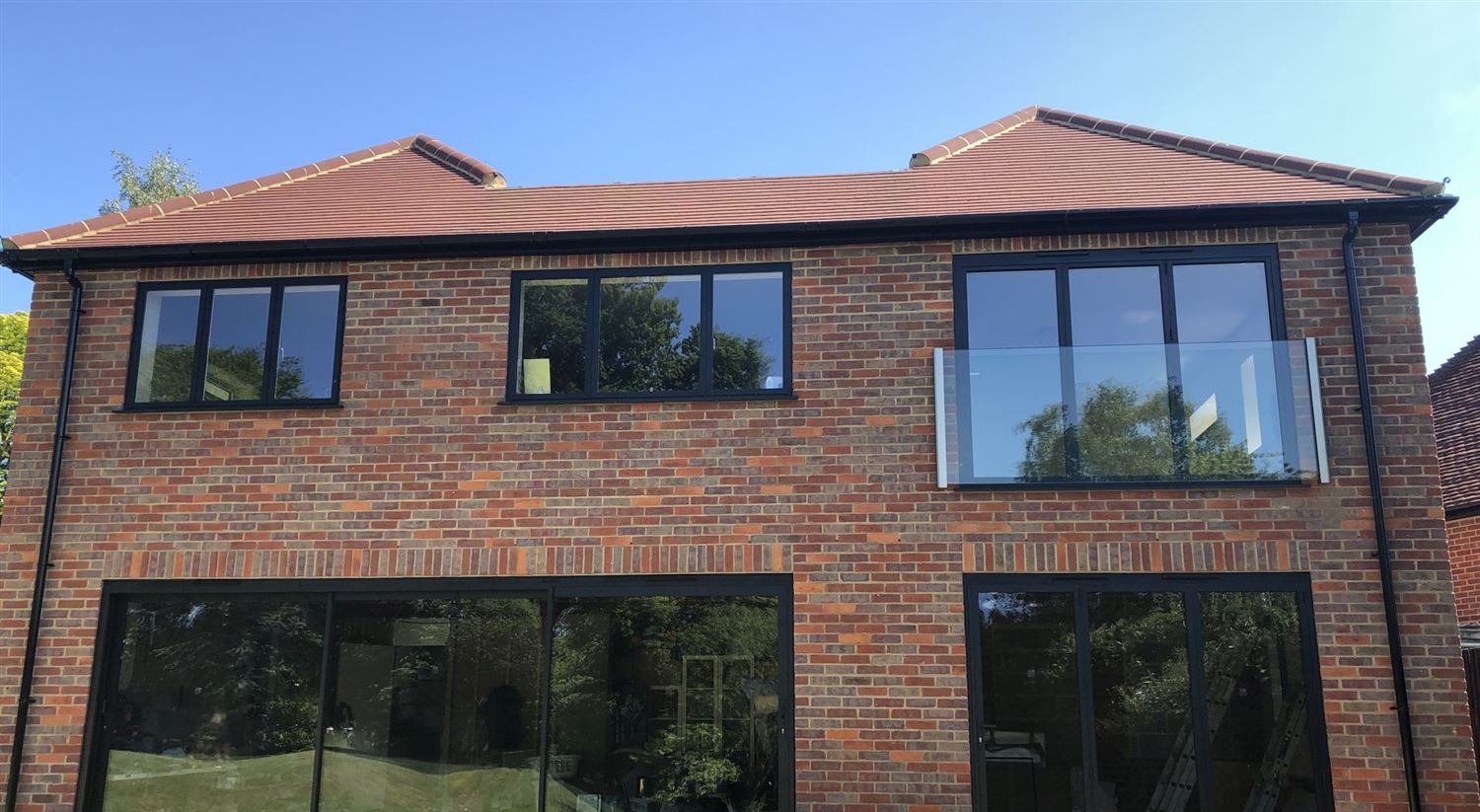 Ready to elevate your property with a large Juliet balcony? Think about these things first:
What style of large Juliet balcony is right for you?
Fitting a large Juliet balcony gives you a number of choices. You can add reassurance and classic style by choosing one of our handrail Juliet balconies; choose between the rounded "orbit" handrail option and the contemporary, sleek lines of the Aerofoil handrail. The total lack of vertical posts or uprights means you get maximum light into your rooms and avoid an obstructive cage-like appearance that can result from too many posts.
If a handrail is less important to you, then perhaps you'd prefer an unobtrusive Frameless Juliet balcony for a completely clear and slick appearance that lets you fully appreciate the beauty of the view outside your window.
Do you want a classic finish to your large Juliet balcony or something more unique?
Many people love the classic combination of a Juliet balcony with transparent glass and chrome-finish handrail. But what if you want something a little more distinctive? Choosing your large Juliet balcony from Balconette means you have the option of a choice of handrail colours – our proprietary Royal Chrome anodised finish, silver anodised, bronze anodised and white powder coated. You can also choose between green, grey or bronze tinted glass instead of regular clear glass to add extra interest to the outside of your property. There's even the option of adding privacy to your home by fitting your large Juliet balcony with opaque glass.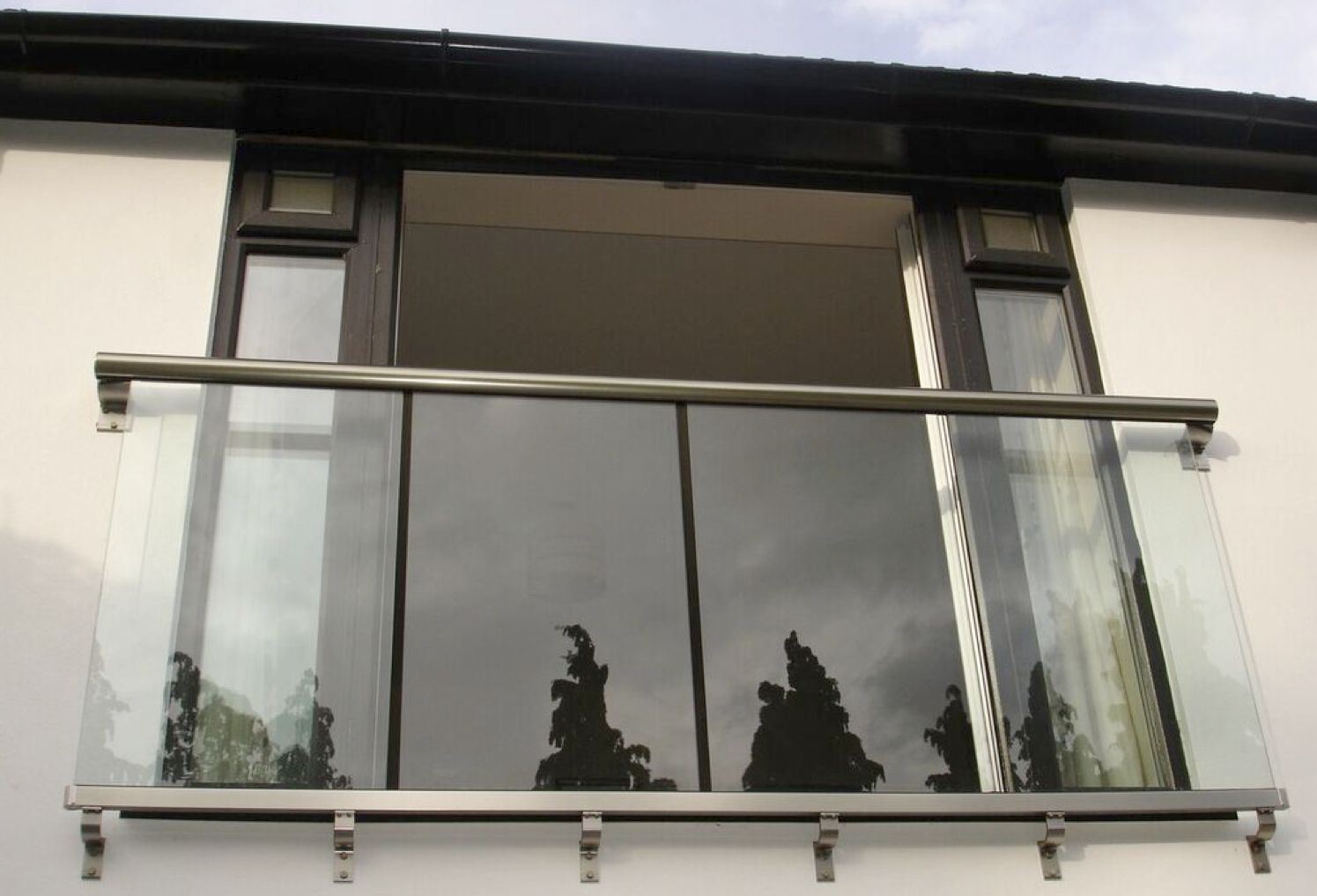 How easy is it to access your Juliet balcony?
Not all Juliet balconies are easy to access. Some can be downright tricky to get to. If this sounds like your project, there are a couple of things that will make life easier – both when fitting and maintaining your Juliet.
Firstly, the glass panels for all our Juliets (apart from our Frameless system) are installed from the inside of the property, making it an altogether more efficient installation process. Secondly, maintaining your large Juliet balcony can be something of a task, but installing a glass Juliet balcony with BalcoNano® self-cleaning coating means you can pretty much forget about cleaning your Juliet balcony. The clever coating stops dust and grime from sticking to your balcony, leaving it clean and clear with zero effort on your part.
But it's not just the glass that you need to consider. Metal handrails on large Juliet balconies need attention to stay looking good. Rust and tea staining are common problems; especially if you live near the coast. But install Balconette Juliet balconies and you can relax – they're made with anodised aluminium which is blissfully maintenance-free. So much so that we supply a 10-year guarantee on our anodised aluminium finishes, which is even valid for large Juliet balconies fitted in coastal areas.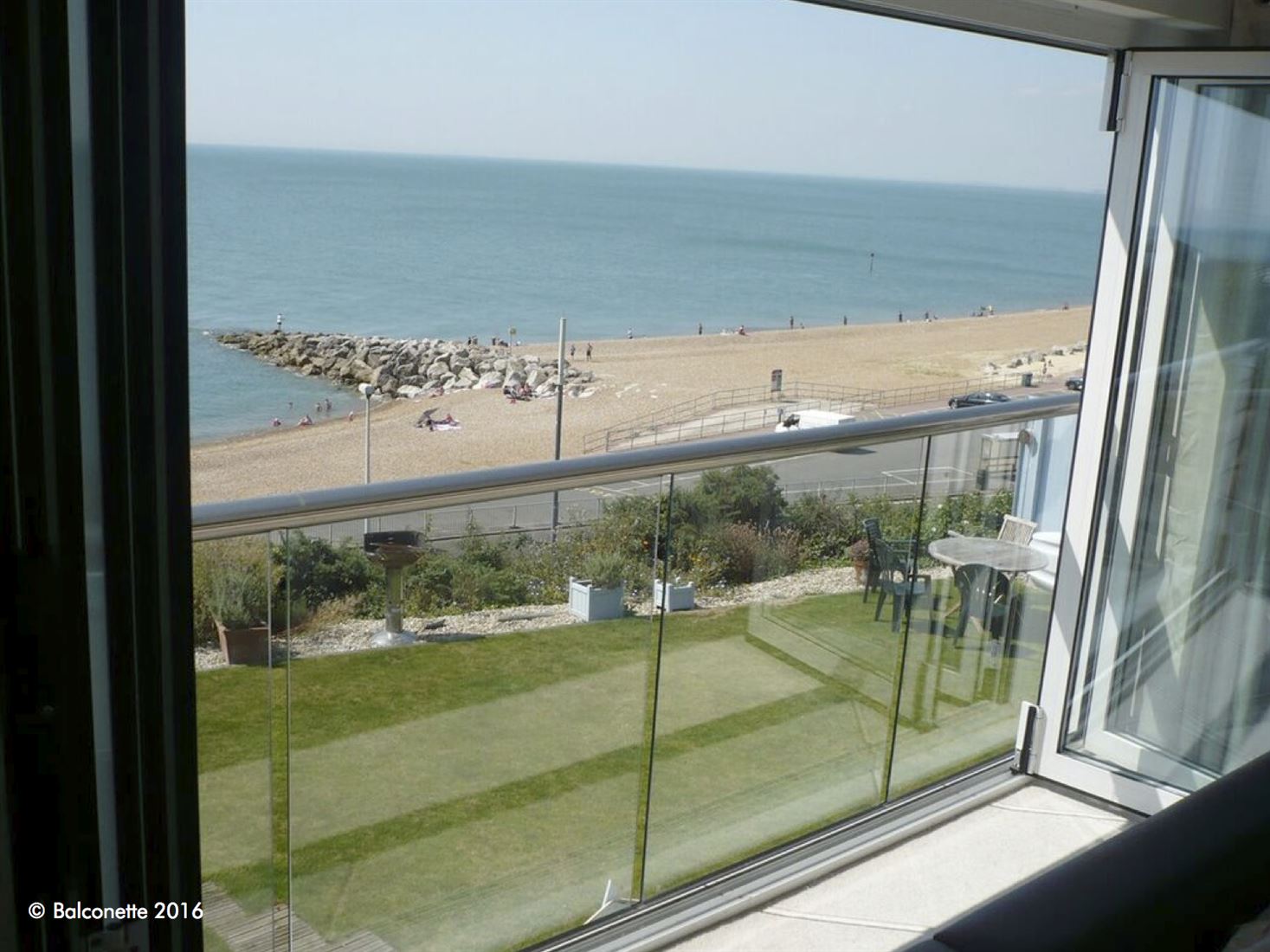 Ready to fit your large Juliet Balcony?
We offer large sized Juliet balconies (3200mm, 3560mm and 4000mm) as 'Fast Track' Juliet sizes, meaning they are supplied in 5-working-days from the placement of your order. Or you can build your own custom-sized Juliet balcony up to 4100mm wide with no vertical posts.
Visit our website to see the choice of styles and off-the-shelf 'fast track' sizes available or get a quote for a custom-sized Juliet balcony. You can place your order online or call our helpful customer service team for more help.