The Leading Juliet Balcony Suppliers in the UK
The Leading Juliet Balcony Suppliers in the UK
Glass Balustrades | Juliet Balconies | Curved Glass Doors | Decking | Projects | Galleries | Articles | Reviews
As the top Juliette balcony suppliers in the UK, we have built our reputation on creating high quality, affordable glass balustrades for both Juliettes and any other types of balustrading in glass for balconies, decks, interior and exterior stairs and privacy fences.
Our turn-around time is fast and predictable. By servicing our clients well, we save them time, money and stress.
Types of Juliette Balconies Offered by Balcony Systems
We have a niche market and we specialise in a few selected products, one of our bestsellers being glass Juliette balconies. As the leading glass Juliette balcony suppliers, we offer a relatively wide variety of Juliettes to our customers.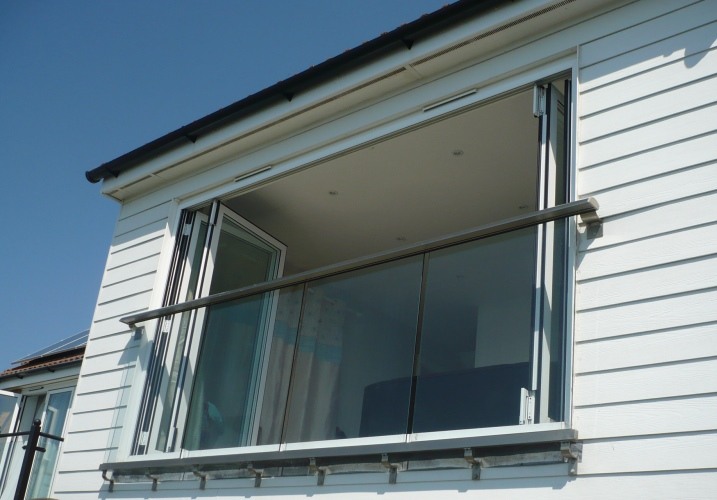 Juliette Balconies with Glass in 4 Tints
As the most respected Juliette balcony supplier, we can offer clear glass, bronze-tinted glass, blue tinted glass, grey-tinted glass and green-tinted glass.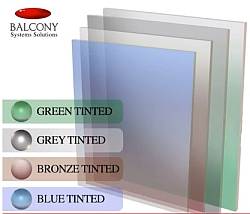 Standard Handrail Juliette Colours and Finishes
Our bestselling handrail is our proprietary Royal Chrome Anodised aluminium, which looks very much like stainless steel but is virtually maintenance-free because it doesn't tarnish at all. We also offer White, Silver Anodised and Bronze Anodised, all of which come with a 10 years guarantee.
Juliette Balcony Handrail Options
We offer three options of Juliette Balconies including two different handrail options, cross sections of which you can see here.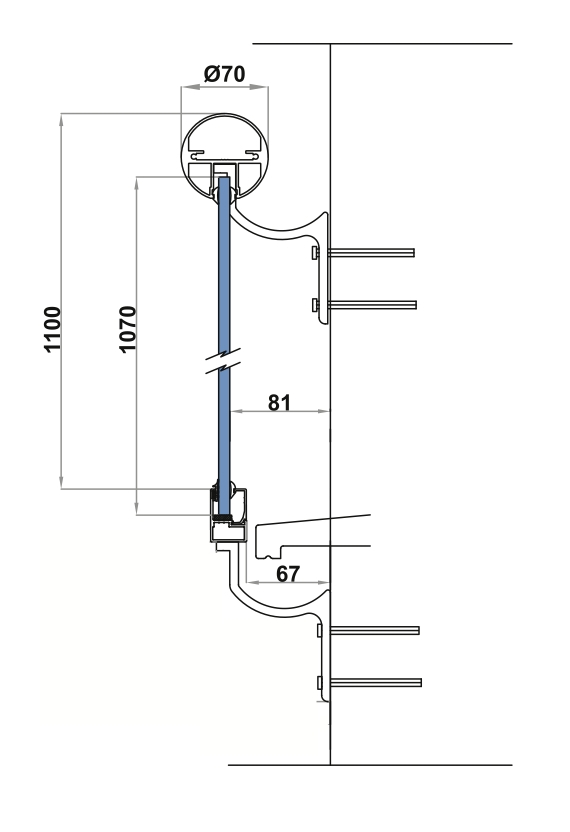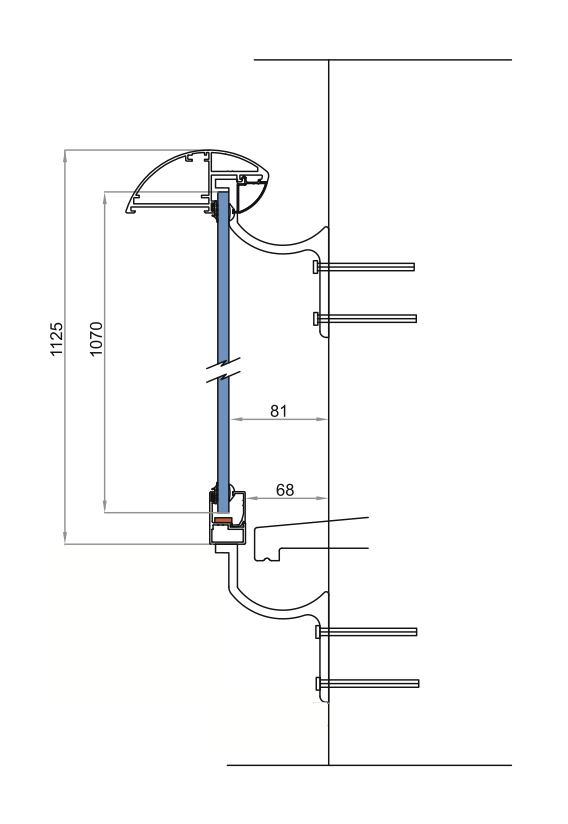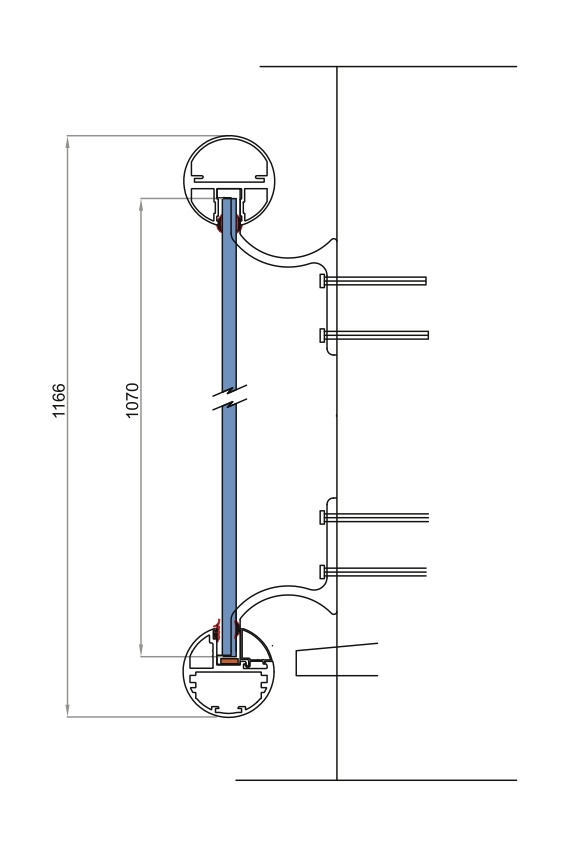 Curved Juliette Balconies
We even supply curved Juliette balconies.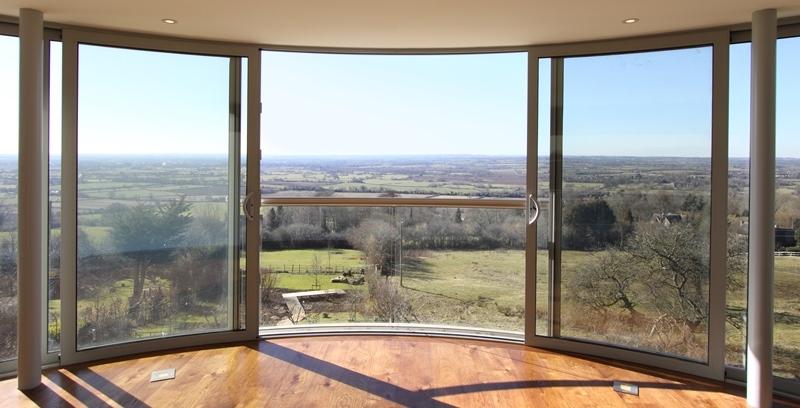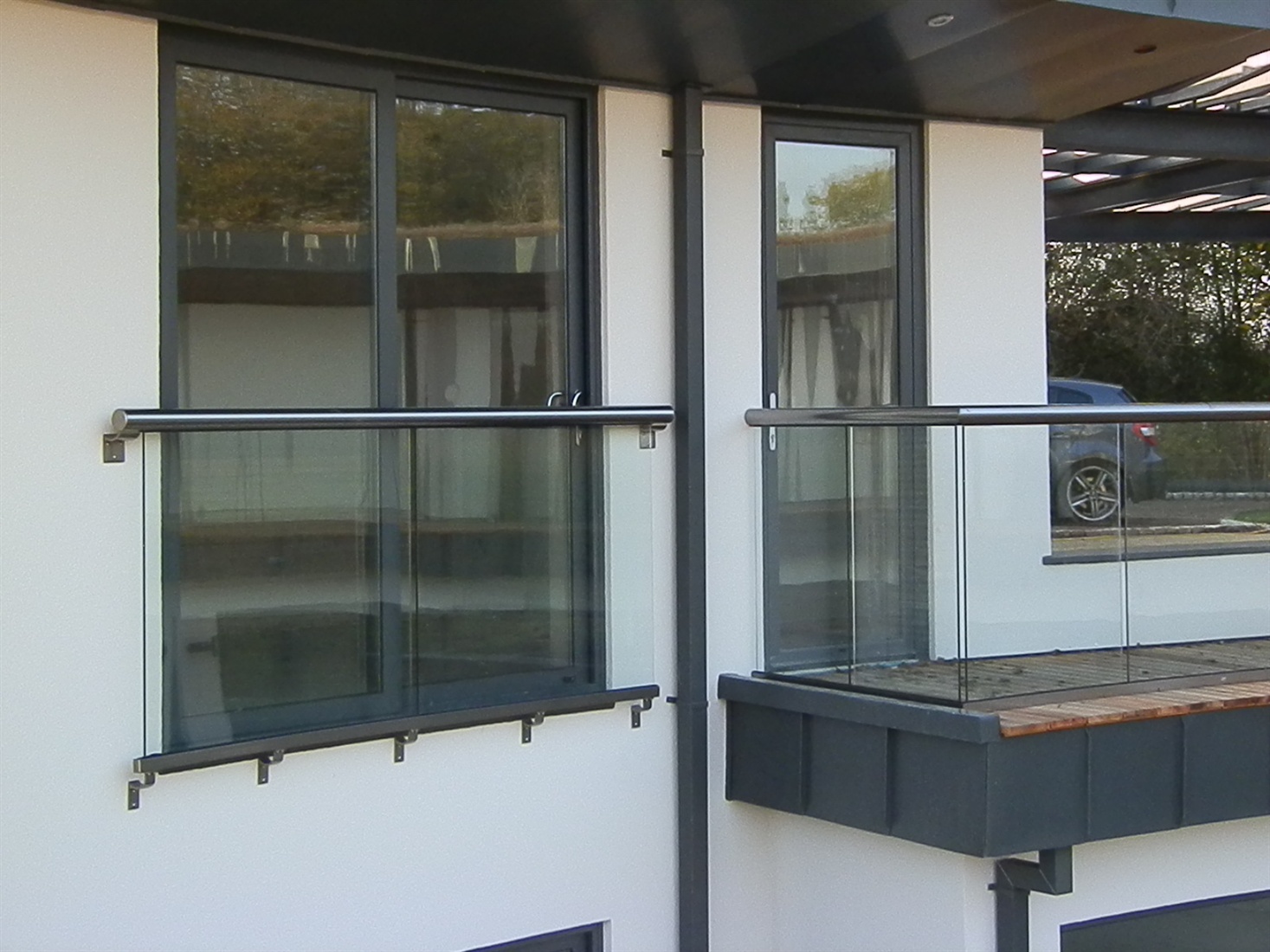 Frameless Juliet balconies
We now manufacture and supply a Frameless Juliet balcony as seen in the images below. This Juliet gives you the option to have a completely seamless view with no obstructions at all. We supply our Juliet Balconies in a variety of options both in standard or custom sizes. For more information please click here.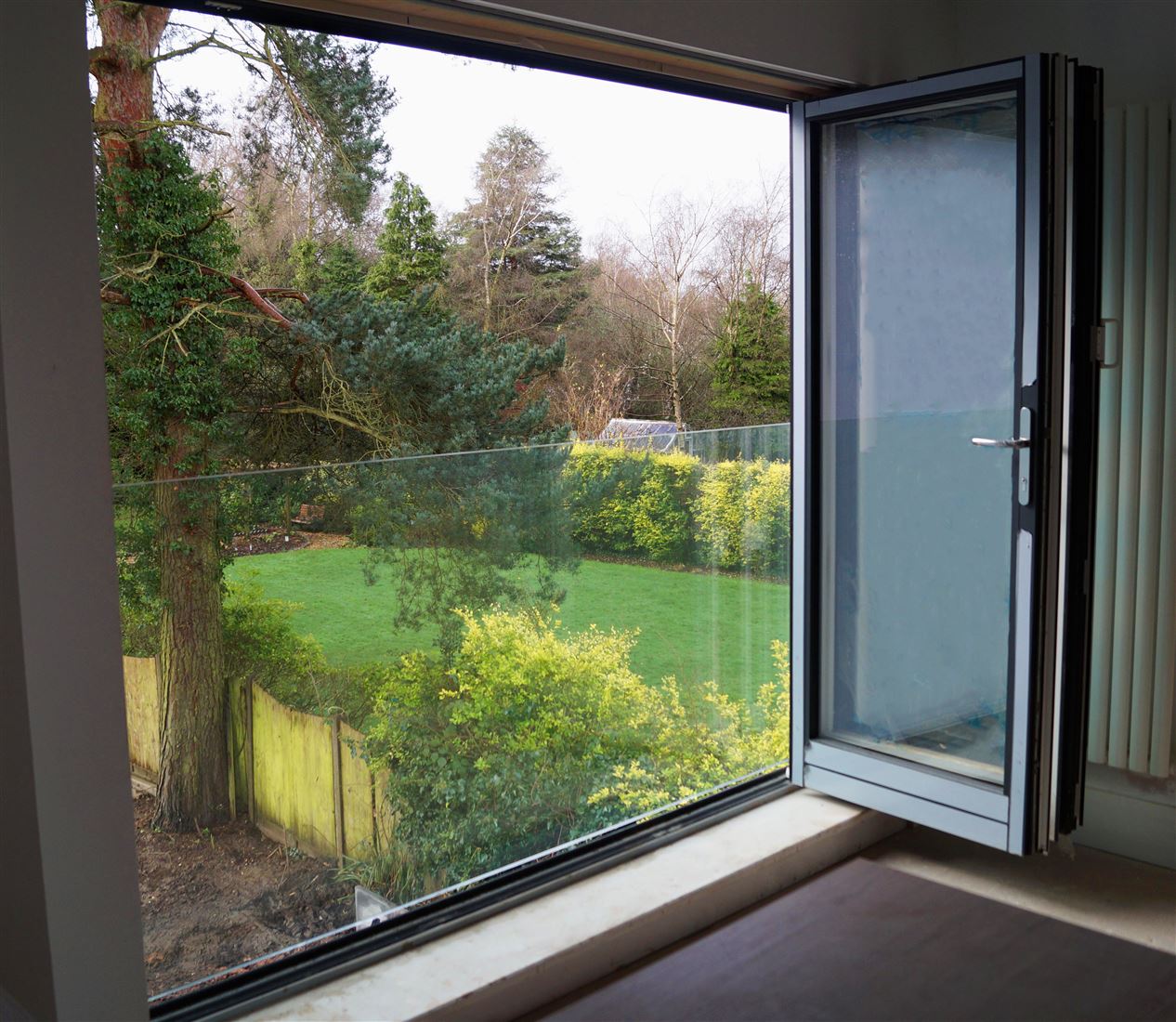 Balcony Systems – Who we Supply and Our Pricing
Our main customers are self builders, developers, builders and architects. We are happy to sell one Juliette balcony or many at a time.
Our prices start at £175 + VAT
We have many very economical standard sizes but can customize a Juliette balcony (also known as a balconette) in a number of sizes and shapes.
Quick Lead Times for Juliette Balconies
Since we are the manufacturer, we can supply your Juliette balconies in as little as three weeks. When dealing with us, you will always know exactly where you stand and when to expect your order. We will work with you to ensure that your Juliette is there when you need it and can accurately advise you on how far in advance you will need to order.
Here is a lot more information on what we deliver as the UK's leading Juliette balcony suppliers.
So that you can have your questions personally answered by our Juliette balcony in-house expert, please feel free to call 01342 410411 today!