Contemporary Juliet Balconies
Contemporary Juliet Balconies
Glass Balustrades | Juliet Balconies | Curved Glass Doors | Decking | Projects | Galleries | Articles | Reviews
The UK's love of Juliet balconies shows no sign of abating. As popular on extensions as they are on new builds and refurbished properties, a contemporary Juliet balcony is a popular way to add light and a sense of space to a property.
Here are some of our favourite ways to incorporate a contemporary Juliet balcony into your property:
Use a contemporary Juliet balcony to embrace the Indoor/Outdoor living trend
Installing a Juliet balcony lets you blur the boundaries between indoors and outdoors. A more contemporary Juliet balcony utilising a glass balustrade is secure and scenic, giving you an unhindered view of the world beyond your window. Wonderful for properties that look out onto large open spaces and those that are close to nature, your Juliet balcony can also give you the opportunity to immerse yourself into city or village life by just throwing open your windows. Ready for some downtime? Pull back the doors and retreat into peace and quiet.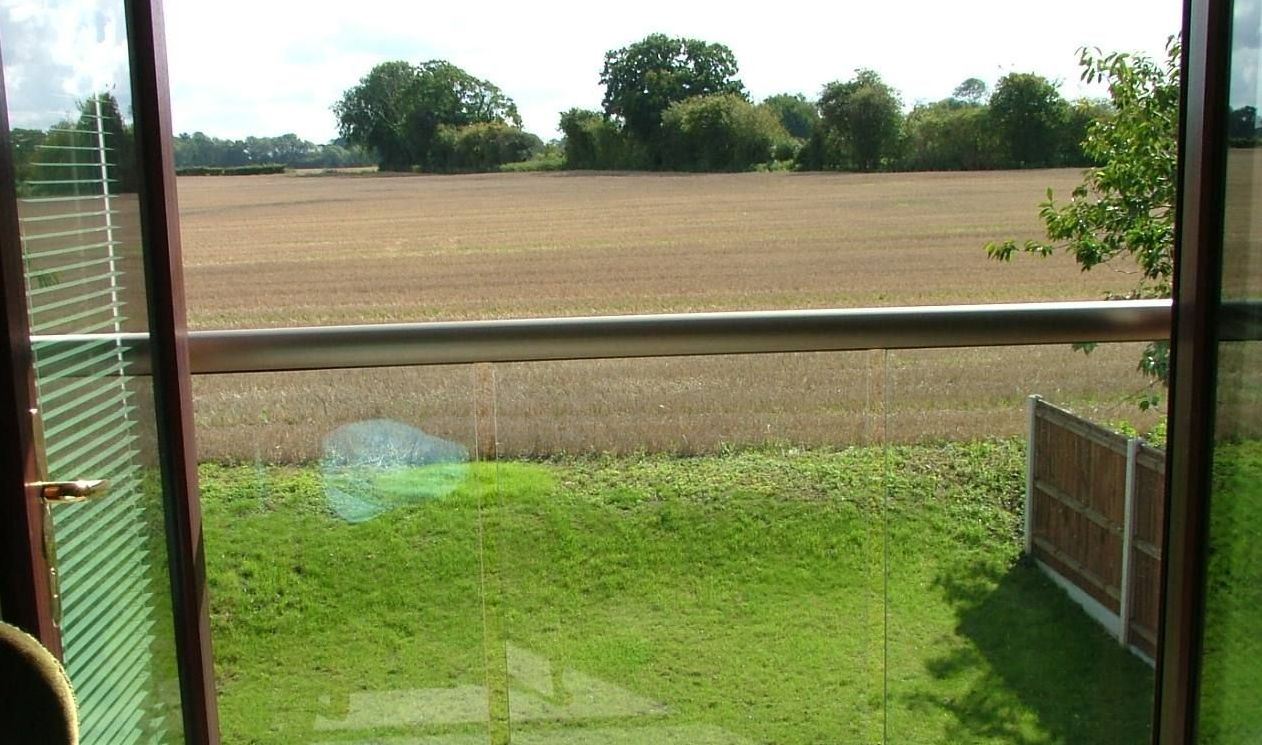 Contemporary Juliet Balconies mean more open space for smaller properties
The trend for smaller properties isn't going away. Whether it's a city pied-à-terre, first-time buyer's property or a bolthole by the coast, small properties are convenient and can make good financial sense. But they can feel cramped. Installing a contemporary glass Juliet balcony in front of French windows or bi-fold doors expands the feeling of space in your property without too much upheaval.Small buildings will especially benefit from the slick and uncluttered feel of a Juliet balcony which expands the sense of space without bars or railings. Stunning on a beautiful day when you open the doors and effective at expanding the sense of space during more inclement weather.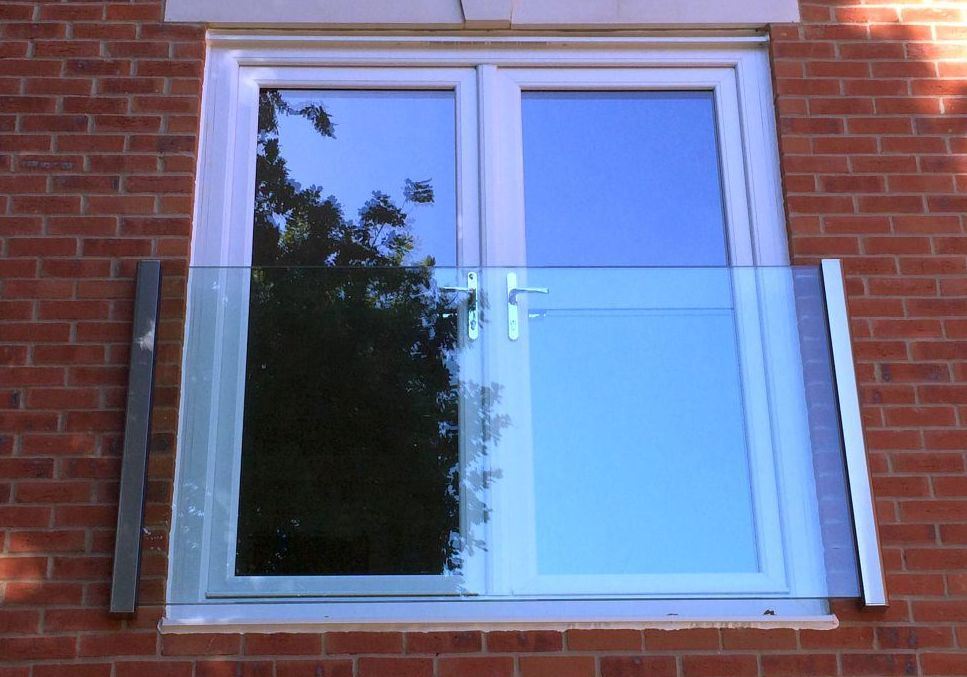 Personalise your home with a contemporary Juliet balcony
Don't blend in! Set your property apart with Juliet balconies. By opening up your home and letting natural light flood into your rooms, you'll add a new lease of life into your home, enjoy the views and set your home apart from the others on your street with an enviable contemporary Juliet balcony. With minimal planning requirements (although you should check your building's covenants as well as local planning guidelines) a Juliet balcony is a swift, easy and affordable way to upgrade your home.
Contemporary Juliet balconies complement dormer windows
​Loft conversions are gaining more and more popularity as homeowners choose to increase their living space without the upheaval of moving home. And dormer windows are an excellent way for you to enjoy the expansive views that come with a third or fourth-floor room. Installing a Juliet balcony to your dormer windows adds the sense of extra space and airiness to an already spacious-feeling top-floor room and helps cool things down during warmer summer weather. And it's reassuring to know that the safety assured glass on our contemporary Juliet balconies stays looking good effortlessly when treated with BalcoNano® self-cleaning glass coating – there's no awkward window cleaning for you to worry about!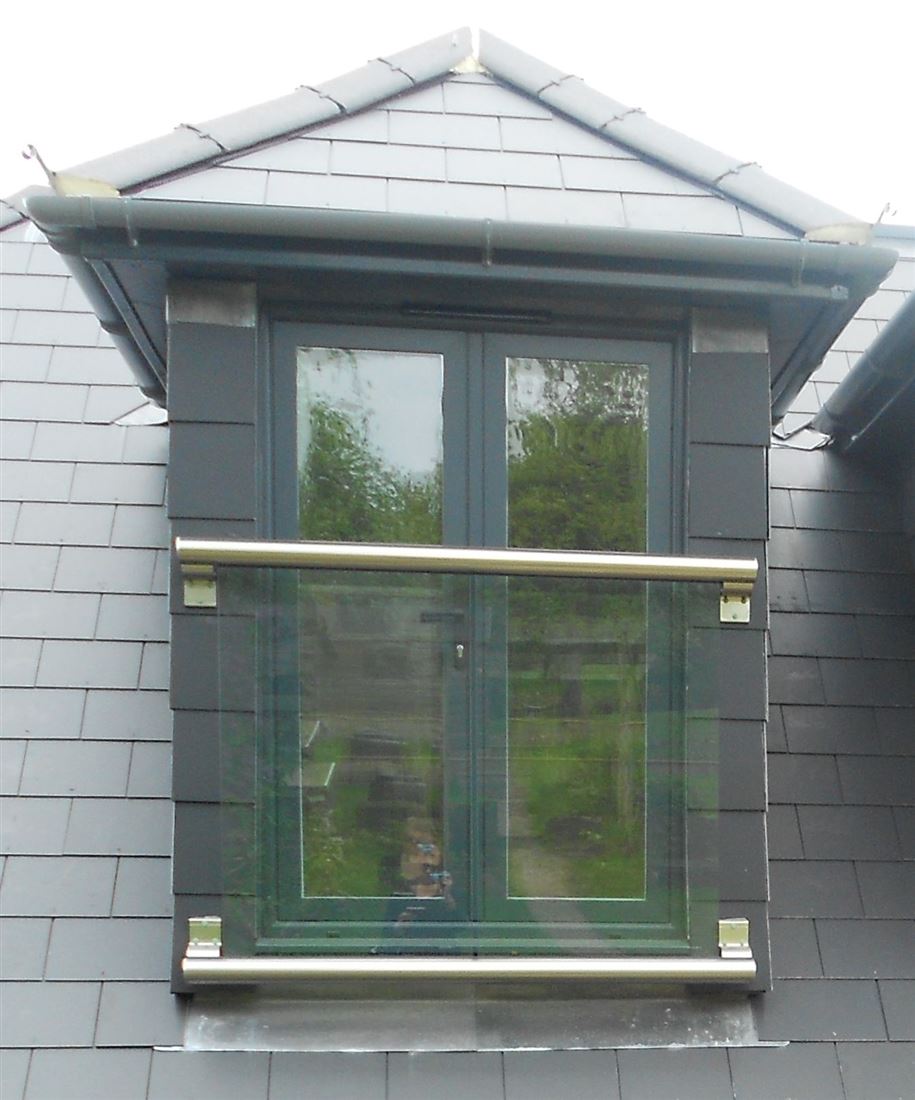 A range of contemporary Juliet balconies
Balconette's range of contemporary glass Juliet balconies are available in off-the shelf sizes in as little as 5-working-days, as well as custom-made options. They're made with 10mm toughened safety glass (or 21.5mm laminated and toughened for our Frameless Juliets) for complete reassurance and anodised aluminium that stays looking good in even the harshest environments.