Frosted Glass Balustrades
Frosted Glass Balustrades
Glass Balustrades | Juliet Balconies | Curved Glass Doors | Decking | Projects | Galleries | Articles | Reviews
Tempted by frosted glass balustrades? There are plenty of good reasons to install them. Perhaps you overlook a busy street - wonderful entertainment with plenty going on - but all those nosy parkers can become intrusive. Or maybe your neighbours have cut down a tree that used to shield you from prying eyes. Not only have you lost a beautiful green backdrop, but you're now able to look into their house, and they can look straight into yours!
There's no two ways about it; a sense of privacy is important. Which is why frosted glass balustrades can be so helpful. As well as effectively screening a balcony or decking, they allow light to pass through without the visibility of clear glass that can leave you feeling as if you and your home are on display.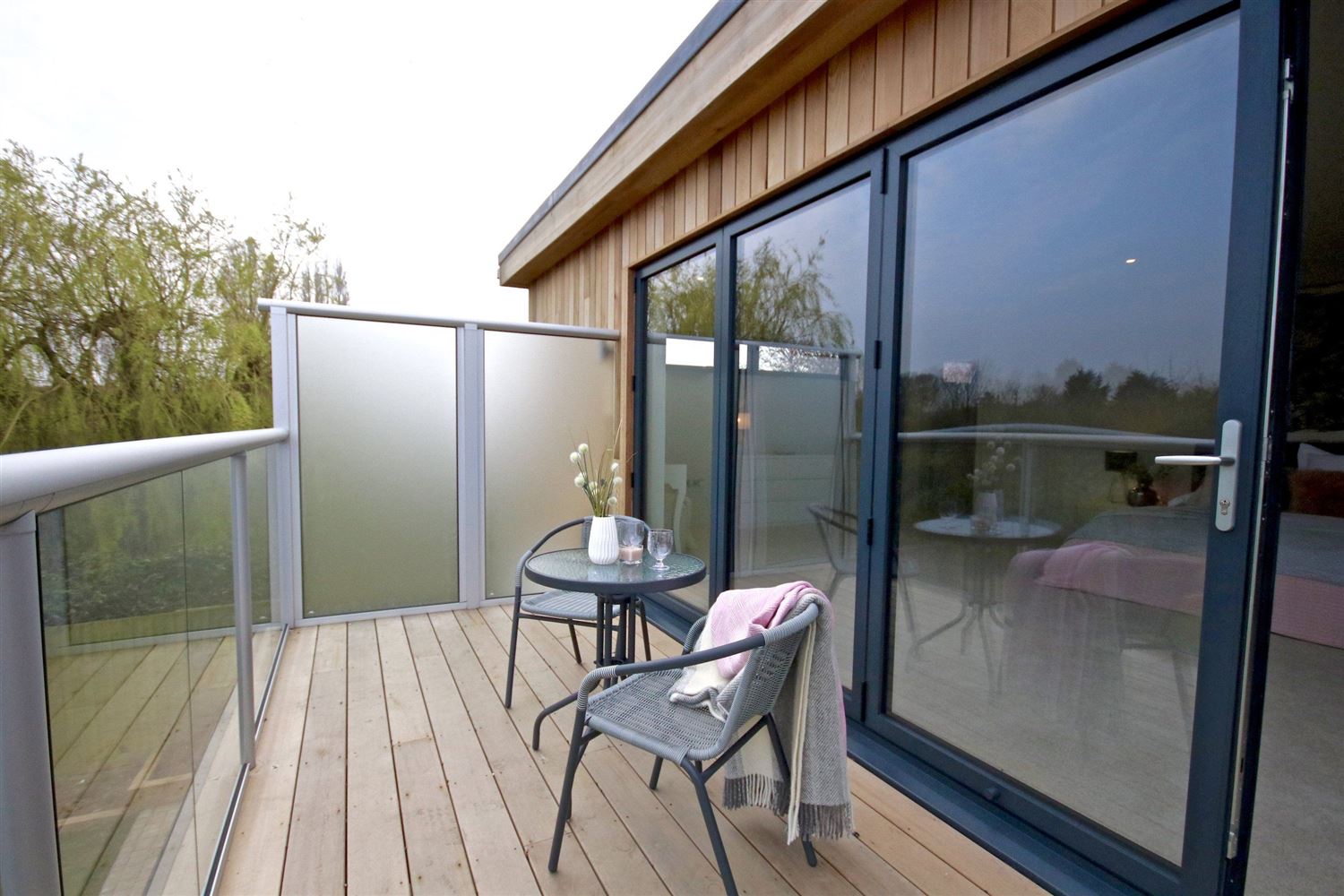 Flexible frosted glass balustrades
Choose your frosted glass balustrades from Balconette and you'll find you have more options than you might have expected. For instance, the flexibility to use frosted glass on only part of your property. Using frosted glass in some areas and clear or tinted glass in others can provide a satisfying balance between privacy and enjoyment of the view beyond. It's an especially good combination if your decking area or balcony is only overlooked on one side. Choosing frosted balustrades on the overlooked side and enjoying clear glass to the front gives you the best of both worlds. Our frosted glass balustrades are also available as taller privacy screens, completely shielding you and your home whilst letting you enjoy extra light that you just wouldn't get from a brick wall or wooden fence.
Stylish frosted glass balustrades
Your balcony or decking area should complement the rest of your property, which is why it's so important to choose the right balustrading. Balconette's range of frosted glass balustrades are available with a choice of handrails: you can choose the reassuringly classic "Orbit" handrail with its pleasing cylindrical appearance or the contemporary silhouette of our "Aerofoil" handrail. Alternatively, go for the slick and clean lines of a frameless or semi-frameless frosted glass balustrade.
And you're not restricted to straight-edged frosted glass balustrades. Balconette can provide curved frosted glass balustrades to your exact requirements – helping you create a truly unique result without compromise.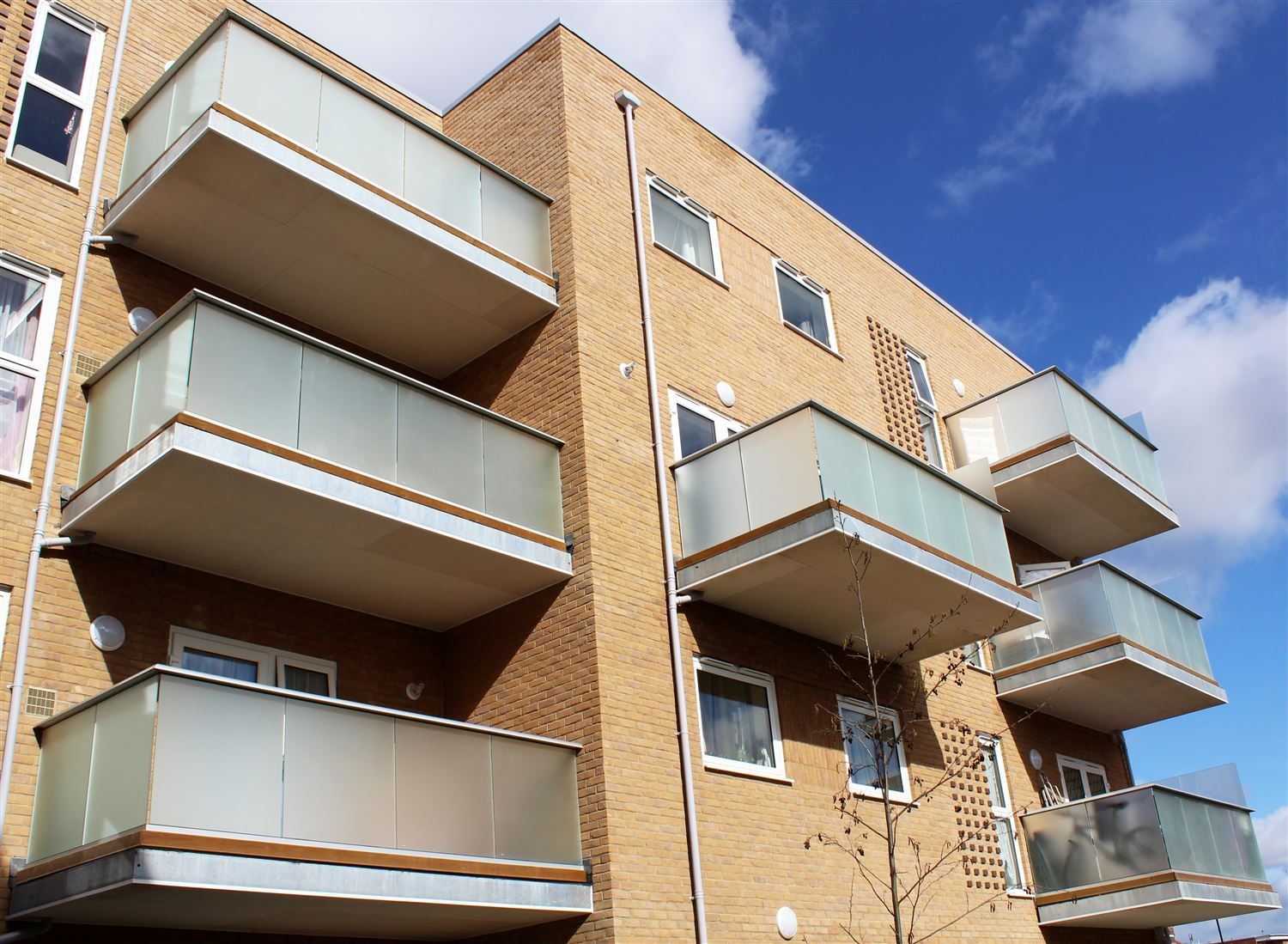 Durable frosted glass balustrades
All of Balconette's balustrading products are robust; they're supplied with toughened safety glass and hold a 10-year guarantee on their finishes even in harsh coastal locations. So naturally our frosted glass balustrades are made to the same exacting standards. And because of the way our balustrades are made, they look seamless – free from the brackets and glass clamps that can otherwise disrupt the clean lines of a well-planned balustrade.
Frosted glass balustrades that are easy to fit
Choosing and ordering your frosted glass balustrades is only part of the story when it comes to perfecting your home. Fitting glass balustrades can be even more challenging. But with a full catalogue of installation guides and technical specs available online, you'll find the job much easier. If you're more of a "watch and do" person, you'll appreciate our video instructions which make fitting your frosted glass balustrade a far simpler task. And with our experienced and friendly helpdesk team at the end of the phone, your balustrade will be in safe hands.
If you'd prefer for someone else to fit your frosted glass balustrade, we can help. With a network of registered glass balustrade installers, we'll put you in contact with skilled and trusted tradespeople to help you complete your project.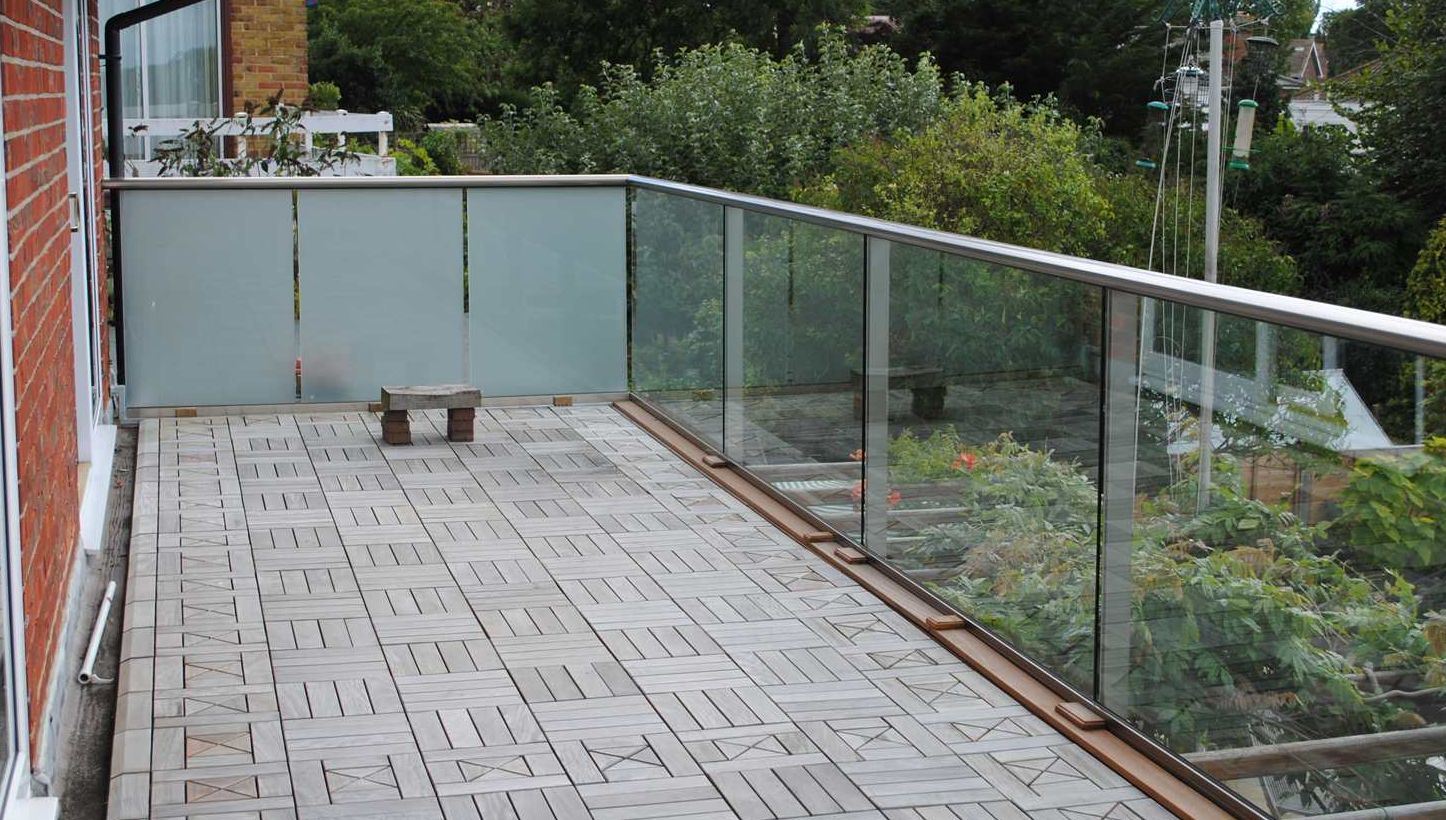 Learn more about frosted glass balustrades
Want to know more about our range of glass and frosted glass balustrades? You can request a free brochure, speak to a member of our team or visit our website.