Cleaning your Glass Balcony
Cleaning your Glass Balcony
Glass Balustrades | Juliet Balconies | Curved Glass Doors | Decking | Projects | Galleries | Articles | Reviews
Balcony Cleaning? Here's a Better Way
There's not much in life that's more desirable than a sunny day, especially if you can enjoy part of it from a balcony. Unless of course, your glass balcony needs a clean. The bright sun displays the smears, streaks and smudges in their full glory.
You have two options:
1 – you can ignore it.
2 – you can clean those mucky panes with your bucket and sponge or call out your window cleaner.
There's no point in replacing your beautiful glass balcony with a wood or metal-framed structure because it wouldn't save the work. You'd need to regularly sand, oil and paint the wooden or metal balcony railings and still need to wash away the cobwebs and dust they're prone to collecting. And don't forget the railings obscure your view and block out light. Fortunately, there is a better solution.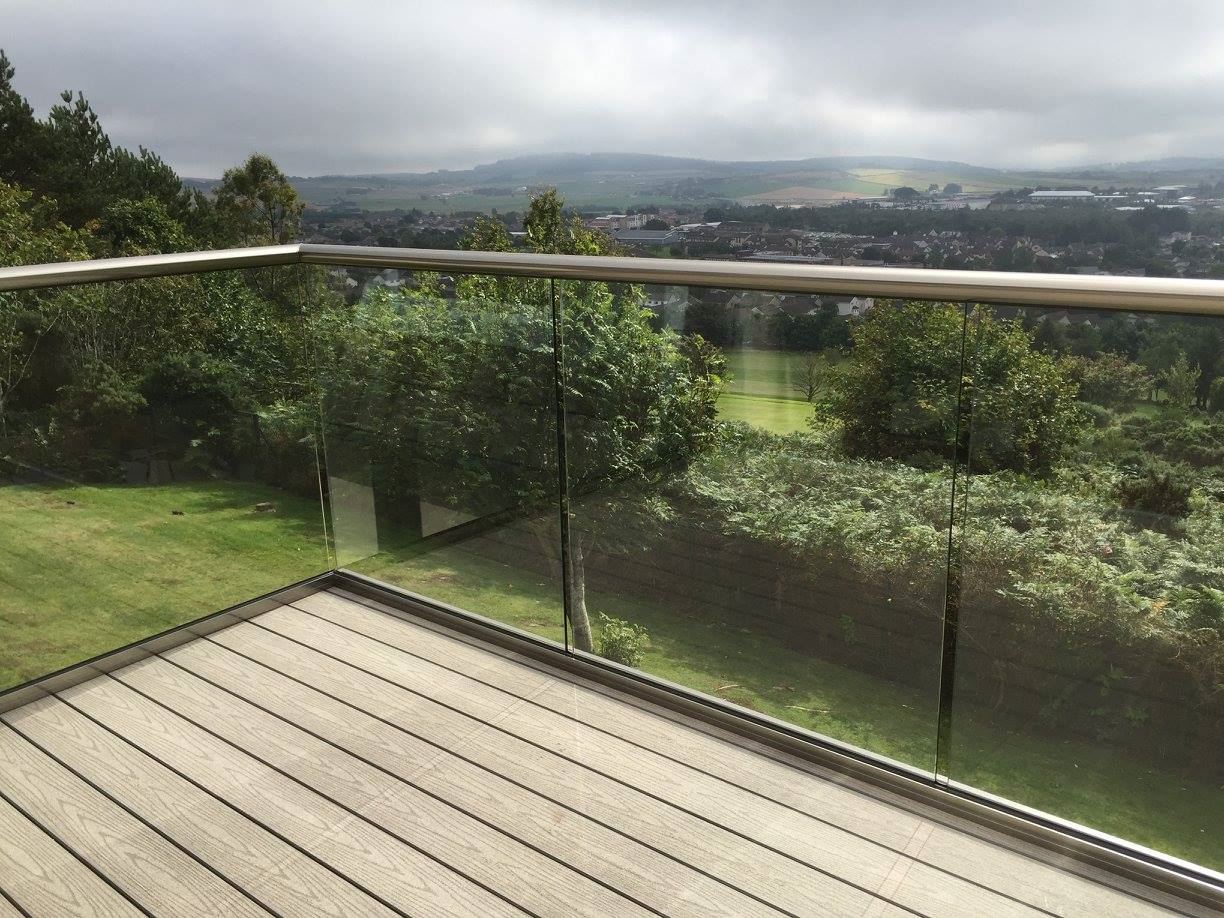 Here's the simple solution to a cleaner balcony
Turn the glass on your balcony into self-cleaning glass.
It's not as tricky as it sounds, you just need to apply BalcoNano® self-cleaning coating to the glass. BalcoNano® is a coating that turns regular glass into self-cleaning glass. Used on both sides of your balcony, it repels dirt and grime to keep your balcony looking clean and clear all year long, without elbow grease or calls to your window cleaner.
You can apply BalcoNano® to your balcony at any point, just make sure the glass is clean before application. If you're fitting a new balcony, we supply BalcoNano®-treated glass so you can just install and relax!
BalcoNano® works like magic! Regular glass is not as smooth as you might expect. It's covered with microscopic ridges which catch dirt and grime. Because of these ridges, the water can't wash the dirt away leaving the glass looking grubby. BalcoNano® works by turning normal glass into super-smooth water-repellent glass. The dirt has nowhere to hide, and because the water cannot cling to the glass it grabs at whatever it can - the dirt and dust - and carries it away, leaving the glass clean. Balconies treated with BalcoNano® clean themselves whenever it rains, leaving you with clean windows and a spotless view.
Lasting for between 3-10 years, depending on the conditions, the BalcoNano® coating is very easy to apply. Just buy the correct amount of BalcoNano® from our website, and follow the instructions on the pack. First clean and dry the windows thoroughly. Then apply the solution with the pre-soaked wipe. Step back and admire the result. You don't need professional equipment, just a cloth, the sachets, protective gloves (you can buy all of this here) a ladder if needed and a good helping of elbow grease!
BalcoNano® is based on Nanotechnology and has been developed to the strictest environmental standards. You will need gloves to protect your hands during application, but once the carrier fluids have evaporated, your windows will be sparklingly clean without chemical residue. And as a bonus, you'll no longer need harsh chemicals to keep your balcony glass clean.
With plenty of demo videos to view, you'll see it's as easy as 1,2,3 to apply. Available in handy packs of 5, 10, and 50 wipes - depending on the size and quantity of your glass balconies, you can even use leftover BalcoNano to give your windows the self-cleaning treatment. We recommend that you'll need roughly 1 BalcoNano® sachet per 1m2 of glass. It's also a winner in shower cubicles, especially for hardwater areas.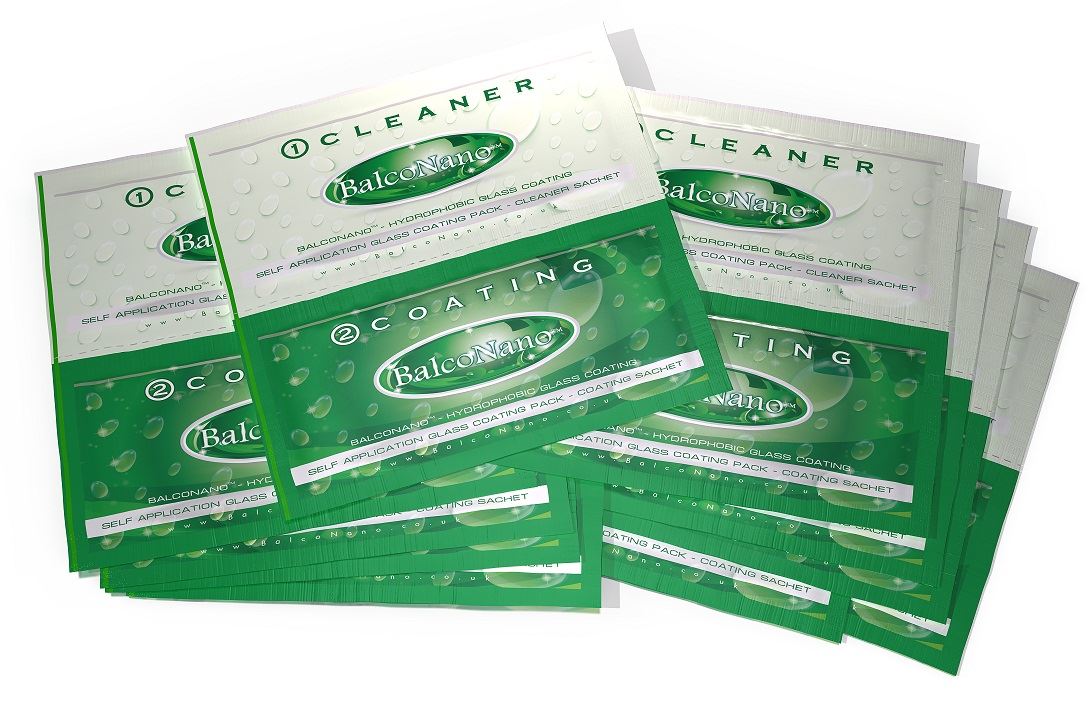 Now Cleaning your Balcony is a Breeze
With BalcoNano® on your glass balcony panes, your glass will be dirt and dust-free for a long time to come. We can't guarantee little fingerprints or the occasional wet doggy nose won't smudge your balcony from time to time, but a gentle wipe with a wet cloth will remove these marks with ease, leaving you free to enjoy the sunshine and the views from your clean and beautiful balcony.