​WHAT IS THE MINIMUM RADIUS YOU CAN HAVE IN YOUR CURVED GLASS SLIDING DOORS?
What is the Minimum Radius You Can Have in Your Curved Glass Sliding Doors?
​
Curved Glass Patio Doors - Minimum Radius
The minimum radius we recommend for the curved doors is 2500mm (2.5m) to the inside of the rails. We can actually manufacture to a minimum of approximately 1600mm; however, radii that are smaller than 2500mm affect the smoothness of the operation on the curve and can make the doors too tight.
​
Related FAQ Videos: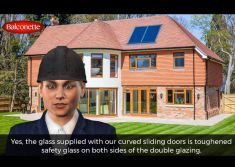 ​
Is the Glass Used in the Doors Safety Glass?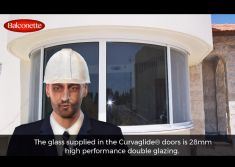 What Type and What Thickness of Glass Do You Supply?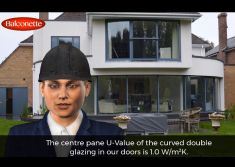 What is the U Value of the Glass Supplied with Your Curved Doors?
Related Links for Further Information:
Curved Door ConfigurationsInstallation GuidesTech Specs
Get a QuoteGet a BrochureBack to FAQs