WHAT IS THE MAXIMUM HEIGHT YOU CAN MAKE YOUR CURVED GLASS SLIDING DOORS?
What is the Maximum Height You Can Make Your Curved Glass Sliding Doors?
​
Curved Glass Patio Doors - Maximum Height
We recommend a maximum height of 2600mm (2.6m) for the curved doors. We have manufactured curved doors to just over 3000mm (3.0m) but more factors need to be considered for doors taller than the 2600mm recommended height, so please enquire with us if you need them higher than this.
​
Related FAQ Videos: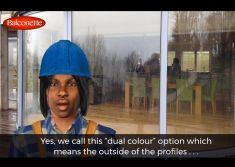 ​
Can I Have a Different Colour Inside and Outside?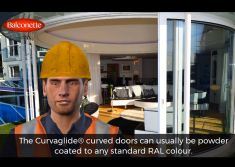 What Colour Options are Available on the Doors?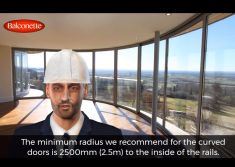 What is the Minimum Radius You Can Have in Your Curved Glass Sliding Doors?
Related Links for Further Information:
Curved Door ConfigurationsInstallation GuidesTech Specs
Get a QuoteGet a BrochureBack to FAQs