WHAT ARE THE LIMITS YOU CAN MAKE CURVED DOUBLE GLAZED PANELS?
What are the Limits You Can Make Curved Double Glazed Panels?
​
Curved Double Glazed Panel Limitations
In terms of the double glazed panels specifically, the maximum size we can manufacture in the tempering furnace is 2500mm (2.5m) girth (curved length) by 3000mm (3.0m) height. Such a double glazed glass panel made from two plies of 6mm toughened glass on each side would weigh 225 Kgs.
​
Related FAQ Videos: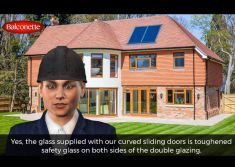 ​
Is the Glass Used in the Doors Safety Glass?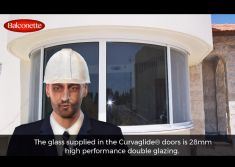 What Type and What Thickness of Glass Do You Supply?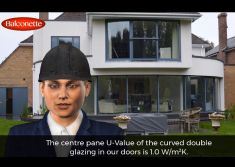 What is the U Value of the Glass Supplied with Your Curved Doors?
Related Links for Further Information:
Curved Door ConfigurationsInstallation GuidesTech Specs
Get a QuoteGet a BrochureBack to FAQs