CAN I HAVE A DIFFERENT COLOUR INSIDE AND OUTSIDE?
Can I Have a Different Colour Inside and Outside?
​
Curved Patio Door Dual Colour Options
Yes, we call this "dual colour" option which means the outside of the profiles are powder coated in a different colour to the inside parts. This option is of course more expensive than a single colour.
​
Related FAQ Videos: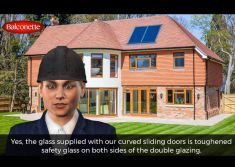 ​
Is the Glass Used in the Doors Safety Glass?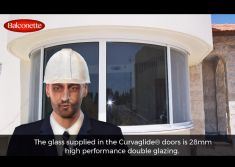 What Type and What Thickness of Glass Do You Supply?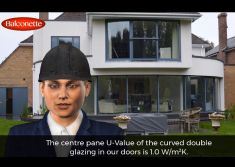 What is the U Value of the Glass Supplied with Your Curved Doors?
Related Links for Further Information:
Curved Door ConfigurationsInstallation GuidesTech Specs
Get a QuoteGet a BrochureBack to FAQs