So Much More Than a Curved Glass Door
So Much More Than a Curved Glass Door
Glass Balustrades | Juliet Balconies | Curved Glass Doors | Decking | Projects | Galleries | Articles | Reviews
The curved door fulfils the architects' vision for the Tate in St. Ives​
Visitors to a new £20 million cliff-face extension at the Tate St Ives art gallery in Cornwall are brought closer to the Atlantic Ocean through an impressive curved sliding glass door.
The brief from the architect was to maximise the sea views and form a curved on plan door for the hemispherical domed Clore 'sky-studio', which opens out onto a terrace and seating area.
The opening is ten metres in length and the architect wanted the ability to open up the entire ten metres.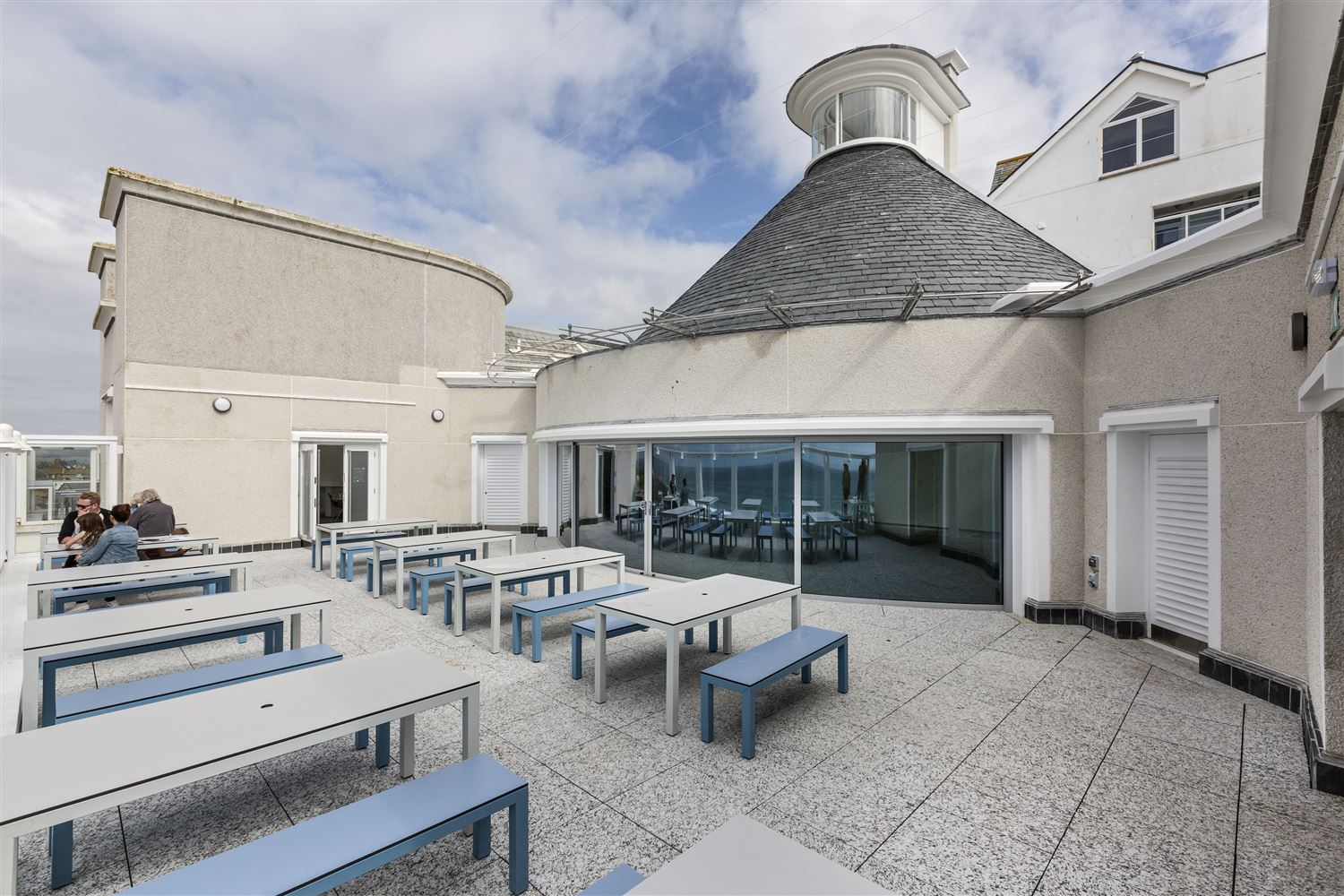 Balconette's Managing Director, Effi Wolff says, "We were asked to come up with an innovative design. It required making a curved track for four sliding doors. The track needed to be 15m long so that it was 50% longer than the opening to enable two of the doors, measuring 2.5m each to slide in a curved behind the walls.
Not only was this a technically complex project but this is also a very challenging location, sitting high on the cliff right on the Atlantic sea front, with very difficult access to the site.
Through great collaboration with BAM and the architect we rose to the challenge, designed, delivered and fitted the doors at this exceptional location and achieved a fantastic result that ticked all the boxes".
© Tate. Photo Graham Gaunt 2017
The transformation of Tate St Ives was completed in October 2017 through the main contractor BAM Construction. The four-year building project has doubled the space for showing art, adding nearly 600 sq m (6,460 sq ft) of extra space and created lofty new studios for learning activities.
It gives the gallery enough space to accommodate the quarter of a million visitors it welcomes annually and allows it to remain open all year instead of closing while exhibitions are changed.
Technical drawing showing 4 doors in total and the details of the track solution - The track extends past the walls allowing two doors slide past the walls one each side.
Technical drawing of the 4 doors fully open

The building was designed by Eldred Evans and her late husband David Shalev, whose award-winning Evans and Shalev Architects partnership is based in London.
Eldred says: "We were thrilled with the product and very happy with the appearance it brings to the gallery. It completely opens up the view."
Commenting on how the curved door complements the building, BAM Construction's Managing Surveyor on the project, Sean Stevens says: "It's a unique product. Balconette was the only supplier we could source who could provide the curved door and the solution that we wanted.
"The whole idea was to provide the seamless view. By opening the doors fully, you can bring the outside in. The flooring between the internal and external space is the same stone, but with a slightly different finish, so it gives a seamless appearance."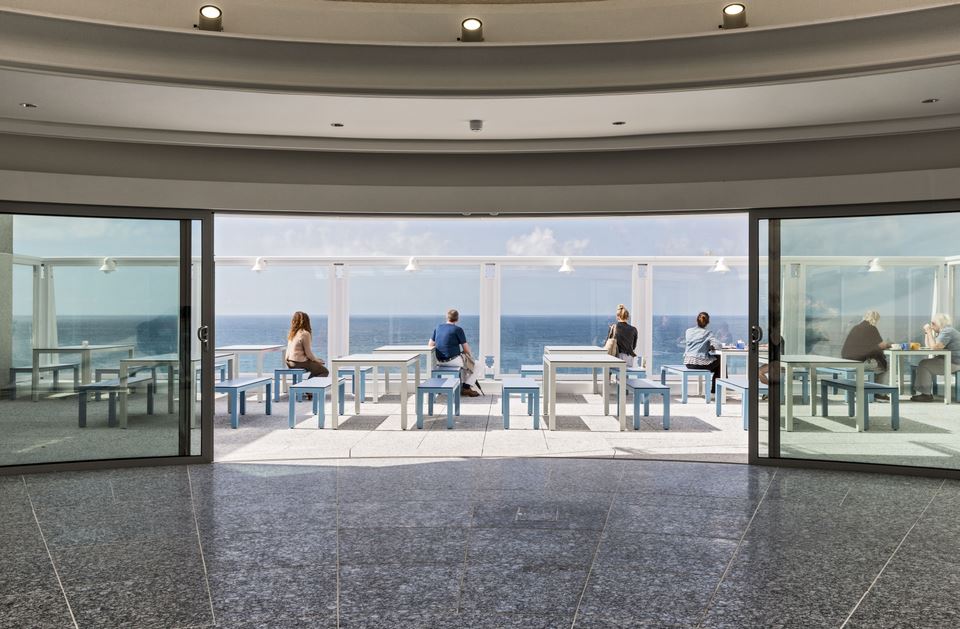 © Tate. Photo Graham Gaunt 2017
Praising Balconette's service and delivery as 'very good', Sean continues. "Their expert team designed the door; taking the full package from concept to completion including installation. Balconette knew what they had to do, they set out to do it and they did what they said they would do."
Concluding, he adds: "I understand that from speaking to others, feedback is all very positive and the door operates very smoothly. It really fulfils what the architect was looking to achieve!"