Curved Glass Balustrade, Scotland, Case Study
Curved Glass Balustrade, Scotland, Case Study
Glass Balustrades | Juliet Balconies | Curved Glass Doors | Decking | Projects | Galleries | Articles | Reviews
Barry, Carnoustie
Contractor: D J Laing Homes Ltd
Straight and curved glass balustrades retain open views overlooking surrounding countryside and complement the contemporary style of this Scottish executive newbuild home.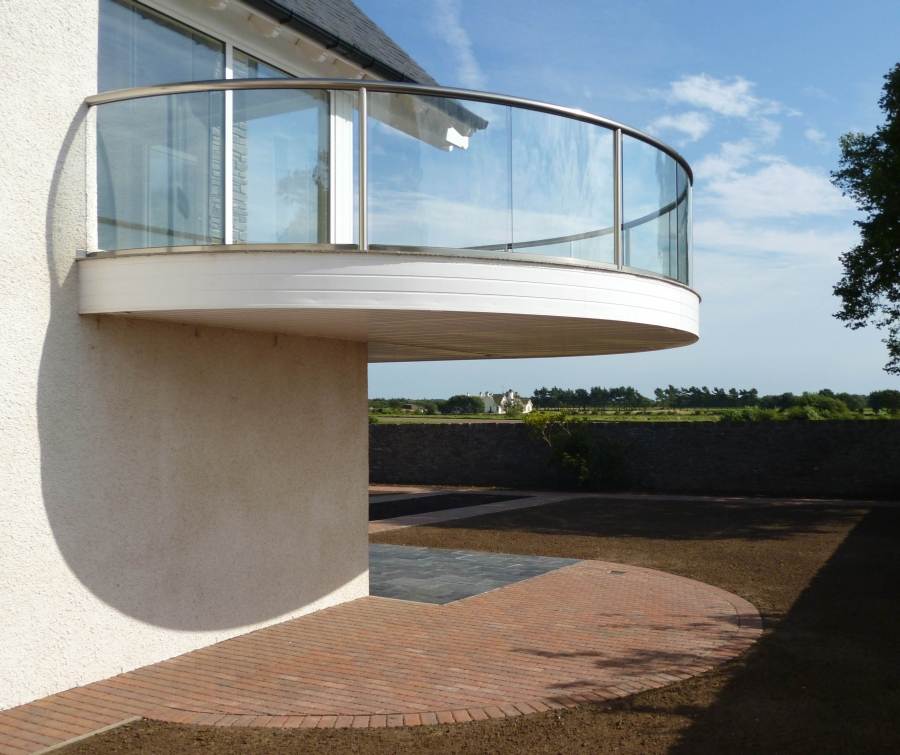 More than 20 metres of clear glass balustrading with Balcony's proprietary 'Royal Chrome' handrail finish were installed at the five-bedroomed property in Barry, Carnoustie, located close to the world-famous golf course. It was built by construction division of D J Laing Group for its Managing Director David Laing.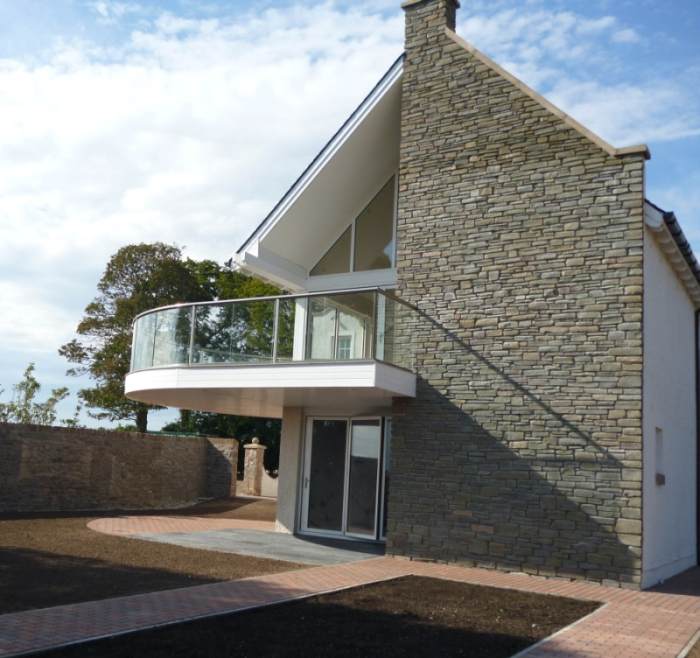 Balcony's Approved Installer Simon Elms fitted the balustrading to the curved cantilevered balcony and straight-edged terrace leading off a first-floor living room above a cinema and games room at Barry Manse, named after the now demolished former Manse on the site.
Requiring minimal maintenance, the clear glass panels provide the necessary safety while keeping uninterrupted views - with the added bonus of protection from the wind on gusty days.
Senior Site Manager at D J Laing Homes Ltd, Dave McGinnes said: "It's the first time we have used Balcony Systems and their installer did a good job. Having overcome some challenges with this project, the end product is perfect and looks fabulous."