What is the minimum drop that requires a balustrade or railing?
What is the minimum drop that requires a balustrade or railing?
Glass Balustrades | Juliet Balconies | Curved Glass Doors | Decking | Projects | Galleries | Articles | Reviews
The purpose of a balustrade or railing is to provide edge protection where a fall can occur. Whether on a balcony, terrace, staircase, landing etc. anywhere where it could be considered that there is a risk of a fall should be protected by a barrier, balustrade or railing.
In UK Building Regulations 2010 - Document K - under section "Stairs and Ladders" it states that for common access areas for buildings that contain flats and for buildings other than dwellings, guarding (balustrades/railings) must be provided when there are two or more risers. For dwellings (single family houses) guarding must be provided at the sides of stairs or landings when there is a drop of more than 600mm.
The railing or balustrade must be able to hold in place when pressure is applied on it and not fail, fall over, bend too far or distort in shape.
The pressure that is applied to the balustrade or railing is called "loading".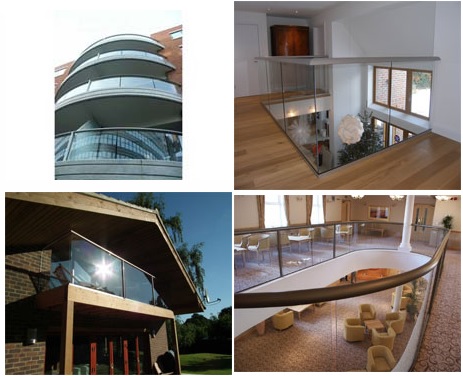 Picture 1: Example of places where balconies are needed
Terms and parts of glass balustrades
Handrail
By the name itself it means the rail that is meant for use by the hand. In most cases it is the top part of a railing or balustrade that is suitable to hold on to. A handrail may also be just a handrail that is fitted to a wall to aid travel or on a staircase.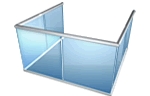 Picture 2: Example of Balustrade Balcony, showing handrail
Infill panel
The infill panel is defined as the part of a railing, which is in a panel form, that forms the barrier in the balustrade or railing. The infill panel can be made of various materials such as, but not limited to, perforated metal, glass, plastics etc.
Not all railings or balustrades will have infill panels. Balustrades or railings can have spindles, vertical rails, wires etc.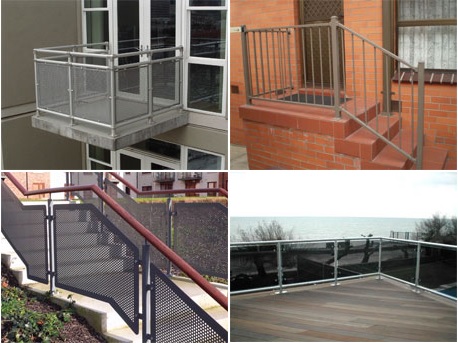 Picture 3: Picture of various infill panels
Balusters or post
The term "balustrade" comes from the word baluster which means any of a number of closely spaced supports for a railing. The word baluster will relate to the post. So a post or a baluster in the context of railings means the vertical part of the railing going from the floor upwards.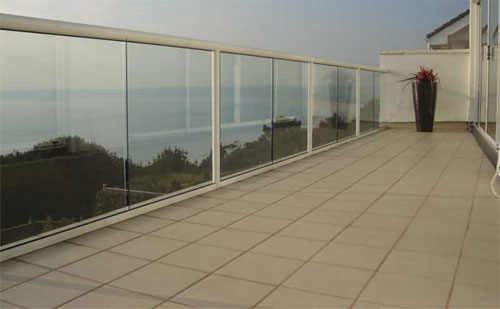 Picture 4: Picture of Balustrade Balcony with baluster or post
Structure/wall
When we refer to the structure or wall we mean to refer to the part of the building that loads can be applied to and/or is designed to support loads. It can be a brick or concrete wall, metal structure, concrete base, timber frame etc. As opposed to the non-structural elements of a building that are not strong enough to support loads.

Picture 5: Pictures of samples of different structures/walls
Fixings
By fixings are meant the bolts, screws, and anchors etc. that are used to connect the railing or balustrade to the structure.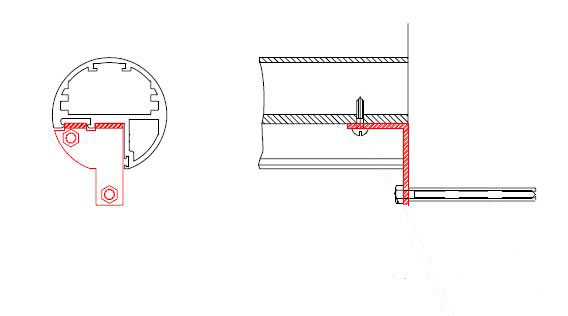 Picture 6: Various fixings of railings or balustrade
Bottom rail
This is the rail in the Balcony Systems Balustrade that sits on the floor level and where the glass fits into.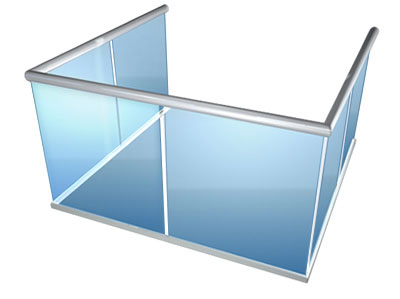 Picture 7: Example of Balustrade Balcony, showing bottom rail
Glazing bead
This is a part of the Balcony Systems Balustrade that holds the glass in place. There is a glazing bead that fits the handrail and a glazing bead that fits the bottom rail.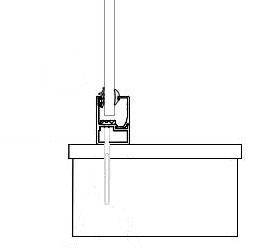 Picture 8: Sketch of glazing beads
Rubber gaskets
These are the strips of rubber (a special rubber made of UV resistant material called EPDM – ethylene propylene rubber) This is the rubber used to insulate the glass panels from direct contact with the aluminium profiles.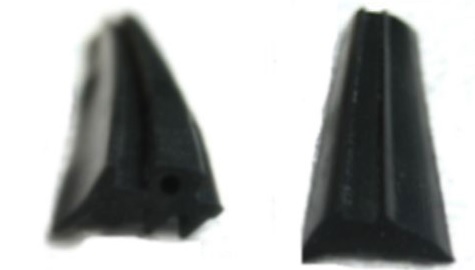 Picture 9: Example of rubber gasket
Toughened Glass
Also known as "Tempered" glass, toughened glass is glass that has gone through a specific process involving heating the glass to almost 700'C and very rapid cooling which locks a tremendous amount of energy within the glass making it appx 4 times stronger to impact than float glass. Toughened glass is designed to "break safely" meaning that if and when it does break it will do so into very small and less dangerous particles, as opposed to regular float glass that breaks into dangerous and potentially lethal shards. Toughened glass when tested must be able to resist an impact load and not break.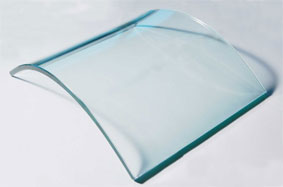 Picture 10: Picture of curved toughened glass
Float Glass
Float glass refers to glass that has not been heat treated, in other words "regular glass". The reason it is called "float" glass comes from the manufacturing process of glass where to make the large sheets glass is melted and poured over a molten metal such as tin or lead and the layer of molten glass "floats" over the molten metal.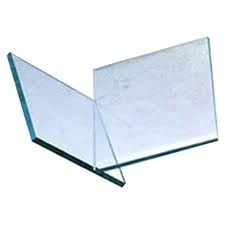 Picture 11: Picture of flat glass
Laminated Glass
Laminated glass refers to glass that is made up in layers, combining a plastic interlayer. Laminated glass is usually made up of two glass panels with a plastic interlayer; this "sandwich" is glued together in a special process that involves heat and a vacuum so that no air bubbles remain inside the laminated panel. The laminated glass when tested must be able to resist an impact load and not "penetrate". The glass is allowed to break in the test but it must not allow the object that broke it to penetrate or make a hole in the panel. Laminated glass is not limited to being made of two glass panels and an interlayer and can be formed of more than three layers. A combination of glasses can be used.

Picture 13: Pictures and illustration of laminated glass
Safety Glass
Safety glass is defined as glass that is either laminated or toughened (that breaks safely)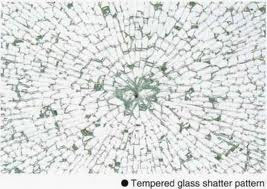 Picture 14: Picture of a section of shattered toughened safety glass