Steel and Glass Balustrades
Steel and Glass Balustrades
Glass Balustrades | Juliet Balconies | Curved Glass Doors | Decking | Projects | Galleries | Articles | Reviews
Steel and glass balustrade versus anodised aluminium – what's best?
When considering a glass balcony, for many people a steel and glass balustrade comes to mind. While stainless steel has its merits, such as strength and durability, there are also drawbacks to using this material due to the on-going maintenance required to keep it looking good.
At Balconette, our balustrade profiles are made from anodised aluminium that offers some key advantages over stainless steel, such as its superior resistance to the elements, lower maintenance and product guarantees.
Read on below where we compare the characteristics of these two different systems.
Steel and glass balustrade versus anodised aluminium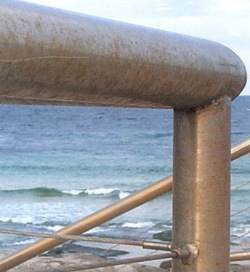 Stainless Steel not Maintained
Freshly installed, a steel and glass balustrade will look shiny and new. However, keeping it looking that way will require time and effort in maintenance and polishing. Over time, it will tarnish and discolour; those in harsher environments such as on the coast where salty air is unforgiving are more vulnerable.
Stainless steel is also heavy, a factor that has to be considered for some balcony projects where the weight could be an issue.
As balustrading specialists, Balconette developed its anodised aluminium balcony systems to create a versatile solution for all types of balustrading applications. Lighter, yet superbly strong and durable, it is often less expensive than stainless steel and offers an affordable system to suit a variety of budgets.
The term 'anodised aluminium' refers to the anodising process we use at Balconette to create our distinctive handrail finishes. Anodising uses an electrolytic process that places a layer of aluminium oxide on the surface of aluminium profiles. Under a controlled process, the profiles go through several stages to create a sealed, strong and weather-resistant protective layer.
Handrail finishes
Compared to a steel and glass balustrade, our handrails come in a choice of attractive and long-lasting finishes that can be specified to match your existing colour scheme. These include our proprietary (and very popular) Royal Chrome anodised aluminium finish that replicates the look and beauty of brushed stainless steel; keeping its attractive appearance for longer, even in the harshest conditions, with virtually no need for maintenance.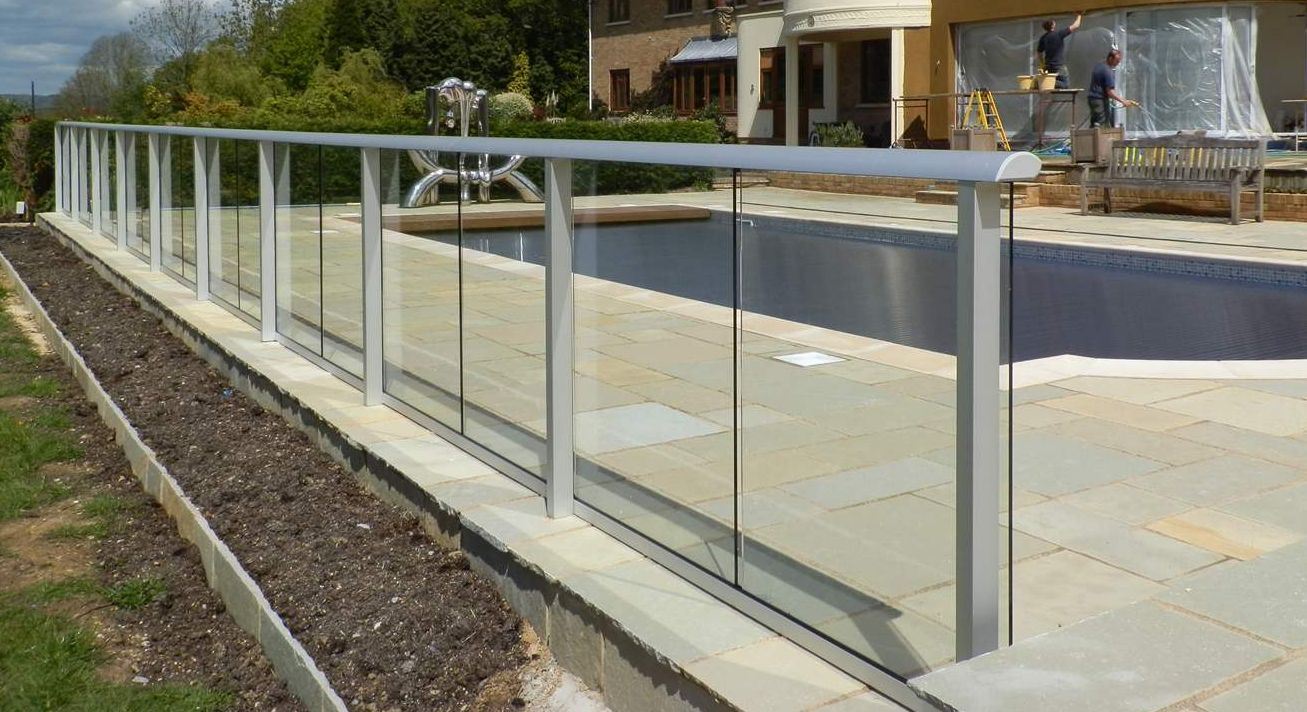 Lower maintenance with anodised aluminium profiles
Because they don't require polishing or on-going upkeep over their lifetime, balustrade profiles made from anodised aluminium are almost maintenance-free compared to a steel and glass balustrade. That leaves you more time to enjoy your balcony!
10-year guarantee on Balconette's profile finishes
Our anodised aluminium profile finishes come with a 10-year guarantee, giving you peace of mind that they will continue to look good in the years to come.
Consult the anodised aluminium balustrade experts:
Having considered the comparisons between a steel and glass balustrade or an anodised aluminium system, if you would like any further advice or to discuss a forthcoming project, then our friendly team at Balconette will be happy to hear from you.