Roof Terrace Railings
Glass Balustrades | Juliet Balconies | Curved Glass Doors | Decking | Projects | Galleries | Articles | Reviews
When you've worked hard to fund and create a refurbishment or new-build project, you deserve the best finishing touches. Elements such as roof terrace railings can make or break the completed look of your property but the choice of railings can feel bewildering. Our vote – for quality, safety and style – is for glass roof terrace railings. Here's why:

​
Stylish Roof Terrace Railings
Inconspicuous yet elegant, glass roof terrace railings complement a wide range of architectural styles and can work effortlessly with other balconies and terraces on your property. Frameless railings are slick and almost-invisible, they work beautifully on modern and period properties. Handrail balustrades have a more definite presence and provide extra safety reassurance.
Protection from the weather
Roof terrace railings may not protect you from the rain but choose glass balustrades and they'll help shelter you from the wind. Unlike wrought iron railings, glass railings will block the wind while letting the warm sun shine through. The result? A sheltered spot for you to relax and watch the world go by. Glass roof terrace railings are an especially good choice in coastal or exposed areas which are prone to high winds. What's more, use Balconette and you can choose the height of your glass railings – you won't be limited to a height of 1100mm – our balustrades go up to 1800mm in height, ideal for installing on the side of the prevailing wind.
High safety standards
Balconette glass roof terrace railings exceed British Safety Standards and are made with either toughened glass or laminated & toughened glass to make them reassuringly safe. They'll withstand strong winds and rough & tumble from kids without a worry. Our handrail balustrades are made with 10mm toughened glass and our frameless glass balustrades are made with 21.5 laminated & toughened glass. Want to know more about the glass we use? Head over here.
Adaptable roof terrace railings
Perhaps your property isn't a regular shape which means a "standard" configuration isn't possible. Not a problem. Our flexible range of glass roof terrace railings can work in nearly any layout, including designs with curved glass. Call us and we'll work with you, your builder or architect to create roof terrace railings that meet your exact specifications.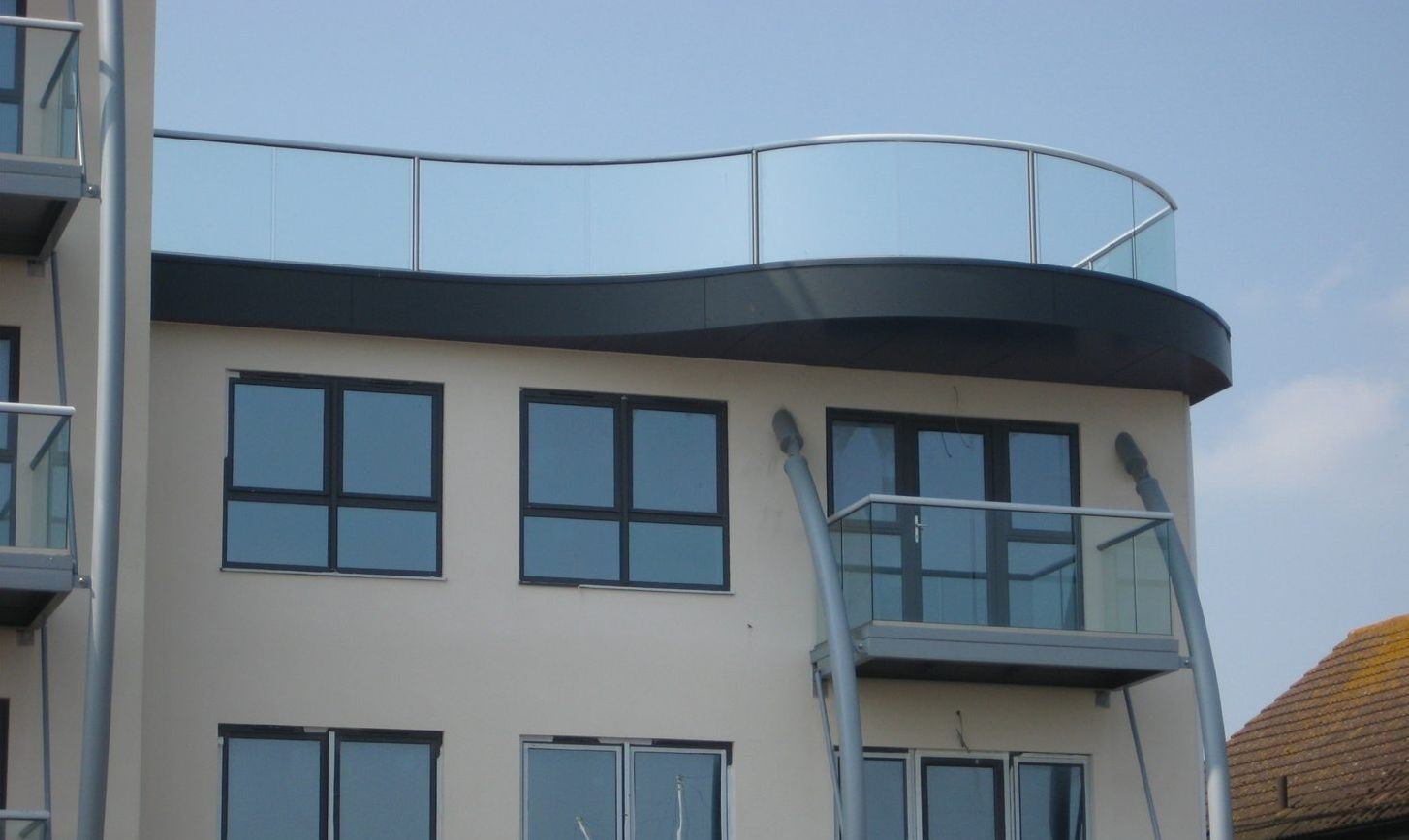 Reliable pricing and delivery
Building and renovation projects have a reputation for running late – can you remember a single episode of Grand Designs where things ran to time? But be assured, whatever delays you encounter in your project, your roof terrace railings will be delivered to schedule and to budget. That's because they're manufactured in the UK. You don't need to worry about lengthy international delivery, currency fluctuations or even customs hold-ups affecting your project. Even in the case of bespoke designs, you can expect to receive your delivery in 30 working days from sign-off of technical drawings. Need them faster? For an extra charge you can use our fast-track service and get your railings in 18 working days from sign-off.
And the good news doesn't end there. Because Balconette's glass balustrades are made to the highest quality, fitting them is a breeze. You or your installer can find easy-to-follow fitting instructions on our website with videos available to make the job even easier. And with a helpful and friendly team of customer service professionals, you can call us for advice too.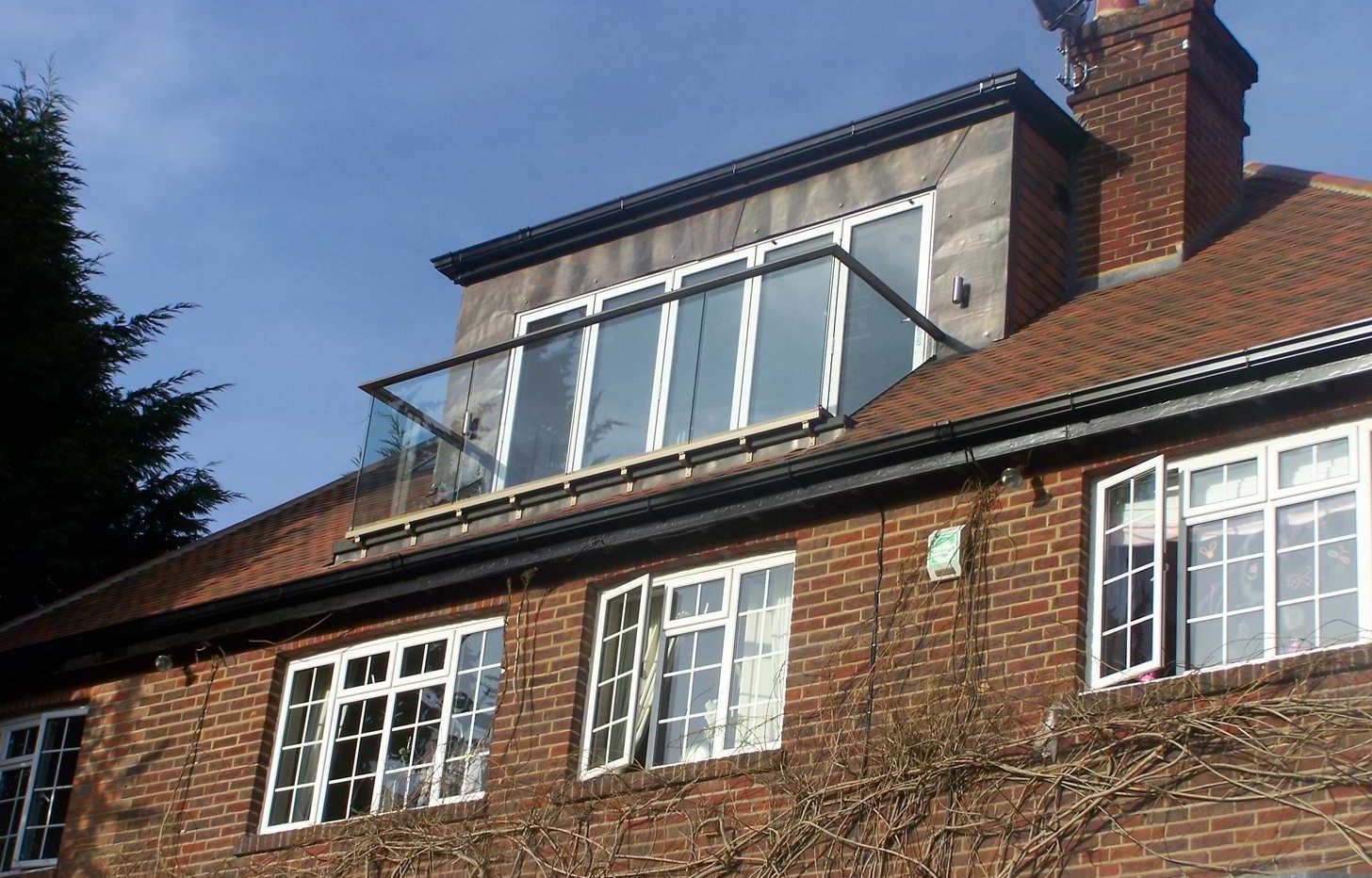 Sparkling Glass Roof Terrace Railings
Does the thought of keeping your roof terrace railings looking at their best put you off? Then a Balconette glass roof terrace railing is for you. That's because our glass railings come with a 10-year guarantee on both the profile finishes and the structural integrity - they need almost no maintenance! Even the glass can stay at its sparkly best with next to no effort; choose glass panels coated with BalcoNano® self-cleaning glass coating and cleaning practically takes care of itself. Rain washes away dust, grime and calcium deposits without you having to do so much as call a window cleaner, especially good news if your roof terrace railings are at the top of your property.
Find out more about our range of glass balustrades and their suitability as roof terrace railings. Did you know we also sell roof terrace decking? Order all your roof terrace materials from Balconette for guaranteed quality and good looks.