Pool Glass Fencing
Glass Balustrades | Juliet Balconies | Curved Glass Doors | Decking | Projects | Galleries | Articles | Reviews
Whether you're a year-round swimmer or a warm-weather dipper-inner, keeping your outside pool or hot-tub at its best and safest is an ongoing commitment. Investing in quality pool fencing gives you peace of mind but can detract from the beauty of your pool and garden. Install pool glass fencing however, and you'll avoid many of the problems associated with other pool enclosures.
Safe and secure pool glass fencing
Secure, safe and attractive, glass pool fencing keeps small children safely away from the water whilst letting you enjoy your pool from a distance. What's more, the glass panels mean easy visibility so you can see if a child has managed to get into the area directly around your pool. Glass fencing is also a great choice if you have water-loving pets. You get to decide when – and indeed whether – your water-loving pup or puss gets to take a swim.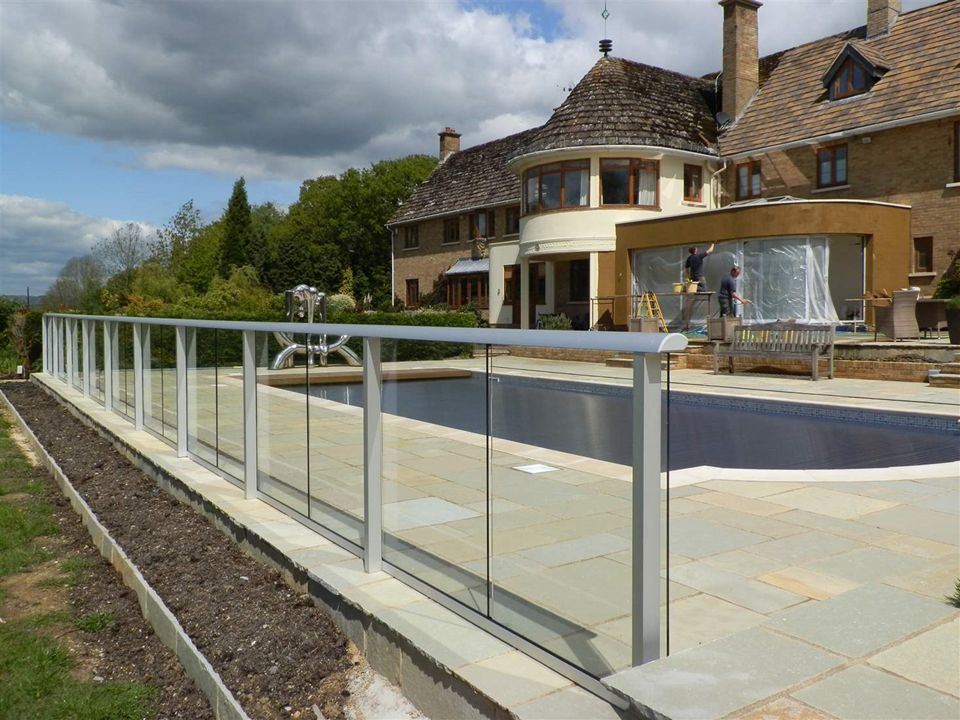 Attractive pool fencing
Love your garden? Then you'll want to enjoy looking at all of it. And that's the beauty of installing glass pool fencing. Because rather than creating a barrier that interrupts the flow of your grounds, glass lets you enjoy an uninterrupted view across your garden.
Glass fencing around your pool also lets you enjoy time with your family in the garden even if some of you are in the pool or hot tub and others aren't. It's perfect for parties or larger gatherings as well as quieter times with your close family. Pool glass fencing helps everyone see each other with ease and means no-one feels left out.
Adaptable glass pool fencing
Because of its solidity, you might think glass pool fencing is less adaptable than metal or composite fencing. Happily, this isn't the case. Our glass fencing gives you a wide range of options for unique pool fencing. Here are a few examples:
Glass panels can be straight or curved to complement your pool or garden design.
The glass panels can be cut to suit steps or slopes in your pool design or garden layout.
You can choose glass fencing with or without posts.
You can choose glass fencing with or without a handrail.
There are a variety of glass tints you can choose to enhance your pool area.
You can create extra privacy around your pool or hot tub with frosted privacy glass on all sides or just part of the pool fence boundary.
You can protect swimmers from the worst of the elements with extra height glass fencing to keep out the wind.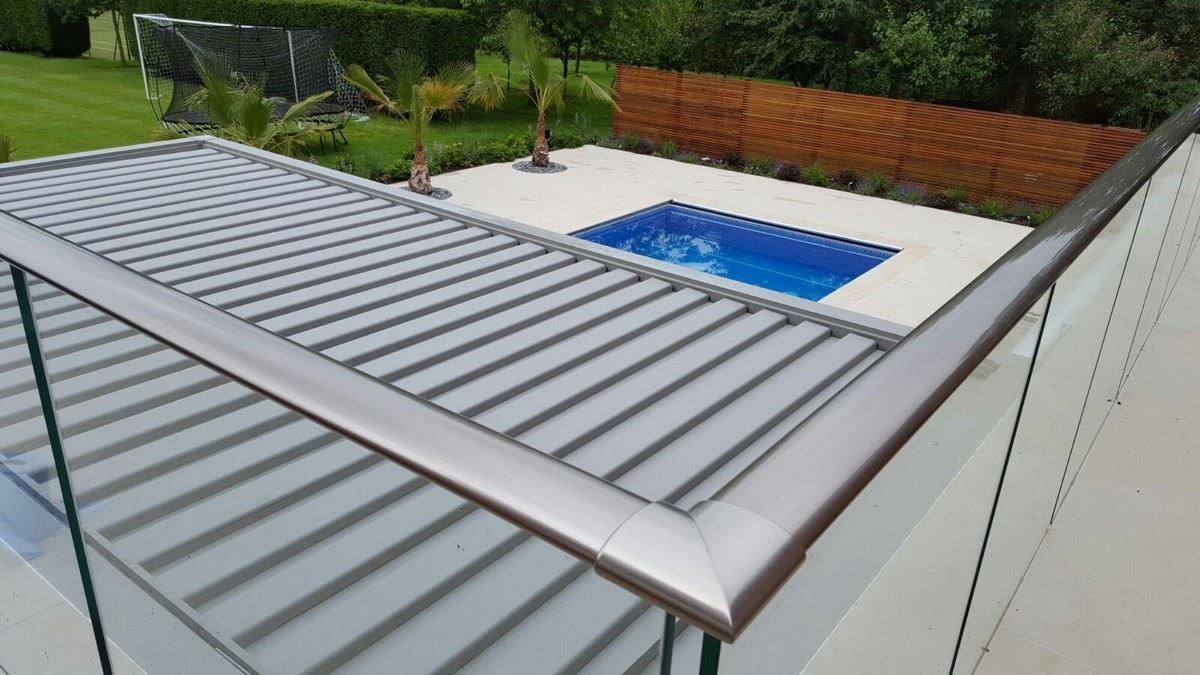 Durable glass pool fencing
Many people are surprised to hear how robust pool glass fencing is. UK-designed and manufactured, Balconette's glass fencing exceeds UK & EU safety requirements and is made with toughened safety glass and anodised aluminium posts and handrails. What's more, every Balconette glass fence has a 10-year guarantee on all finishes. The result? Good-looking, safe and long-lasting pool glass fencing.
Easy-to-maintain glass pool fencing
Not only is glass pool fencing from Balconette durable, it's a dream to maintain. That's especially true if you choose to coat it with BalcoNano® glass coating. Pool glass fencing is particularly prone to water marks, especially during a particularly dry summer. Those joyful splashes in the pool or hot tub end up marking the glass, and the last thing you want to do in the baking heat is spend time cleaning your glass fencing. But choose glass coated with BalcoNano® glass coating and you can wave goodbye to glass cleaners or squeegees. The splashes from your pool just run off the glass taking dust and grime with it. You get beautifully clean, streak-free glass with zero effort.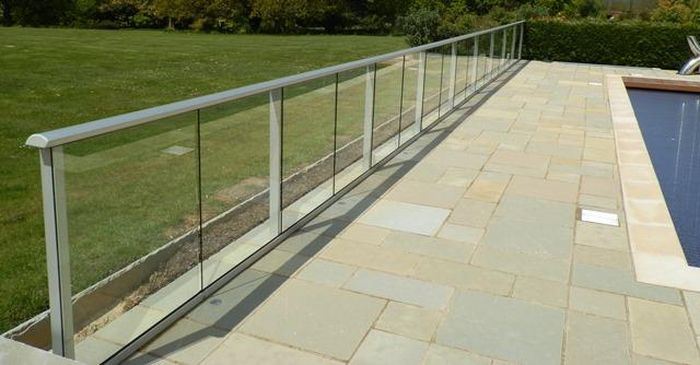 Pool glass fencing that's easy to install
Balconette's pool glass fencing is easy to order. Visit our website to choose your pool glass fence design and specifications. Our helpful customer service team are on-hand to help you with bespoke designs.
Installation is straightforward with complete instructions available for you to download as a PDF or watch as a You-Tube video. Two experienced people with the right tools can easily fit a pool glass fence. Alternatively, call us on 01342-410411 to see if we have a registered installer in your area who can fit your glass panels for you.