Infinity Glass Balustrades
Infinity Glass Balustrades
Glass Balustrades | Juliet Balconies | Curved Glass Doors | Decking | Projects | Galleries | Articles | Reviews
As humans, our privacy is more important to us than we sometimes realise. It's only when our privacy is compromised that we really understand how much it can affect the way we live our lives. Our Infinity Glass balustrades help you add extra privacy to your home or property, letting you and your household get on with your lives.
With glass options up to 1.8m tall and complementing our Aerofoil handrail system, the Balconette Infinity Glass balustrades provide you with a sense of seclusion and shelter in even the busiest locations. The satinised glass lets light pass through to your balcony or decking, so unlike screens made with wood, plants or faux foliage you still get the benefit of extra light in your home.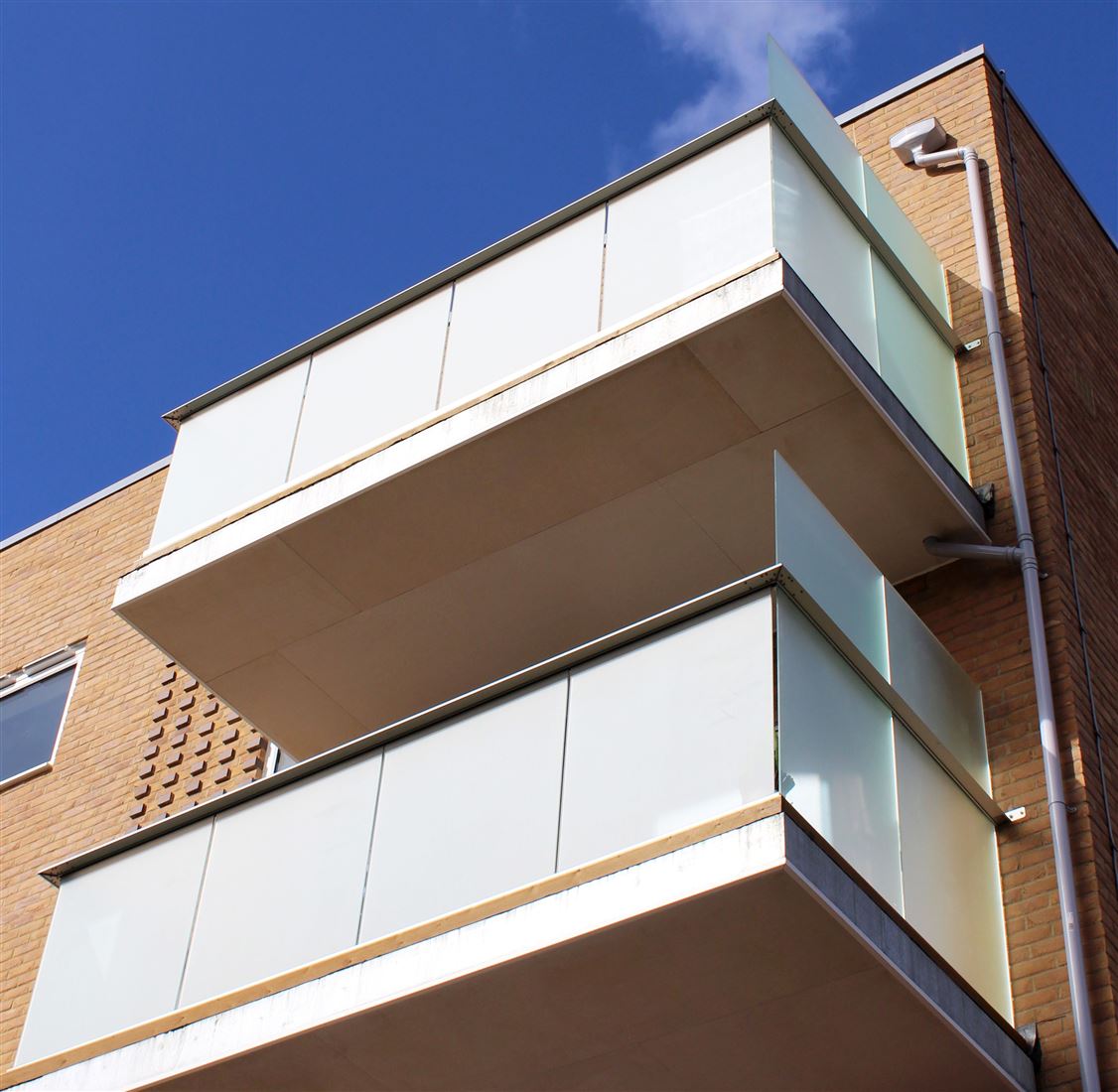 Infinity Glass Balustrades Make Life Simpler
Imagine being able to carry on with your day without worrying about nosy passers-by. You could open your Juliet balcony doors as wide as you pleased and know that no-one will be checking out your home. You can rest easy, knowing your dog isn't going to be distracted by the neighbour's cat or start barking at children on their way to school – simply because your dog can't see what's going on in the street.
And yes, having an infinity glass balustrade fitted means you can sit out on your balcony enjoying a morning coffee, in nothing more than your bathrobe (or less if you please) without everyone stopping to look at you as they pass by.
Installing an infinity glass balustrade with frosted glass gives you complete privacy. And because you can fit them at any height up to 1800mm tall, you can choose whether to completely block onlookers or simply protect your privacy up to a point.
Infinity Glass Balustrades; an Easy Way to Stay Safe
All Balconette infinity glass balustrades are made with toughened safety glass and exceed British safety standards, so you can relax safe in the knowledge that you, your family and any guests are safe as houses when relaxing around your balcony or decking. In fact, without the space at the bottom and between the bars on traditional iron balustrades, there's no risk of toys being pushed overboard, plants being blown down or even your dog's favourite ball bouncing off your balcony or decking. Everything's neatly contained and reassuringly safe.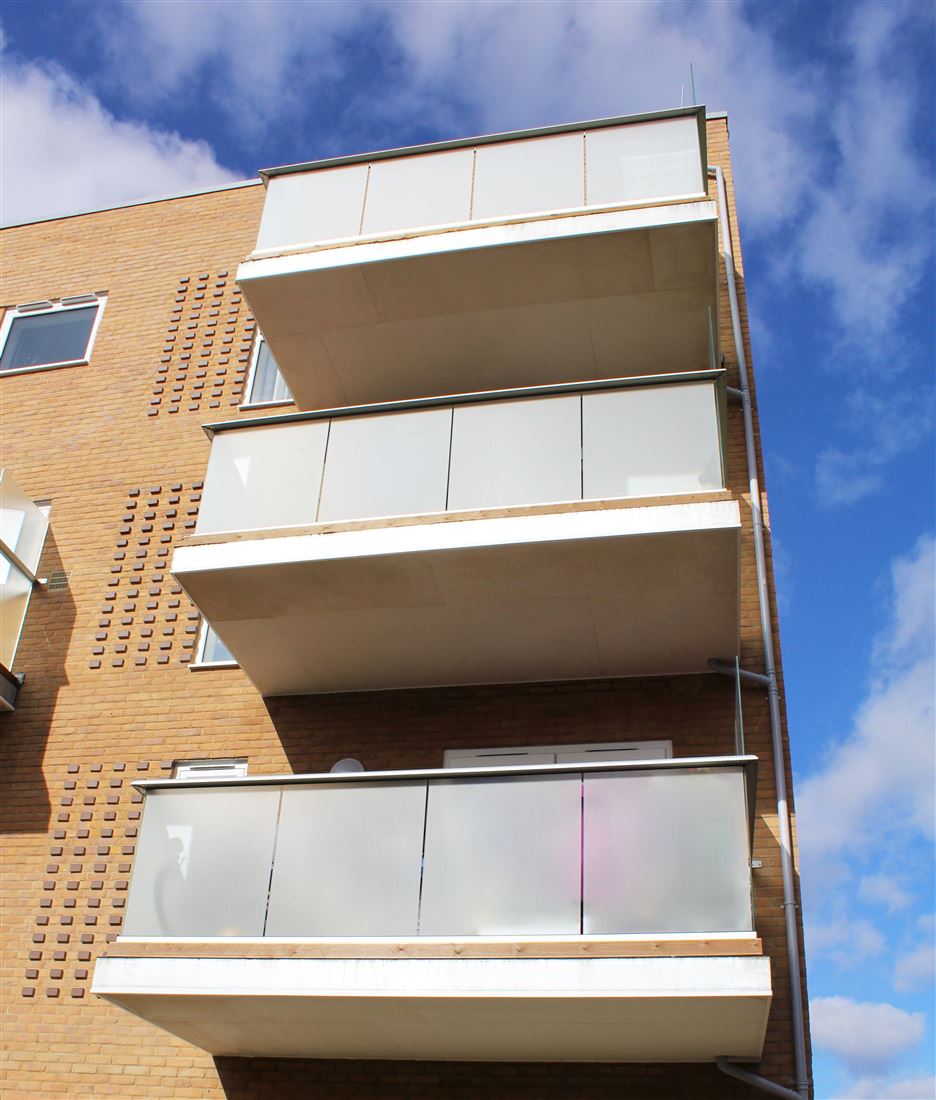 Infinity Glass Balustrades; Easy to Care For
Because so many privacy solutions can be difficult to keep looking at their best, it's easy to assume that infinity glass balustrades will also be a nightmare to maintain. But that's just not the case. Choose your infinity glass balustrades from Balconette, and you'll spend more time relaxing with your balustrading than looking after them. For starters, they have a 10-year guarantee that's valid in even tough coastal locations. The metal is anodised and will stay looking good without anything more than a very occasional wipe. And the glass? Invest in glass that's been pre-treated with Balco-Nano® self-cleaning coating and you'll barely need to think about keeping your balustrading clean. The coating fills the microscopic pits and grooves that collect dust, dirt and limescale, preventing ugly watermarks. If your balustrading is in an inaccessible area, then it's your best route to a long-lasting clear view. Should your infinity glass balustrade fall victim to doggy wet nose marks or little sticky fingerprints, then a gentle wipe with a wet sponge is all you need to restore the glass to its sparkling glory.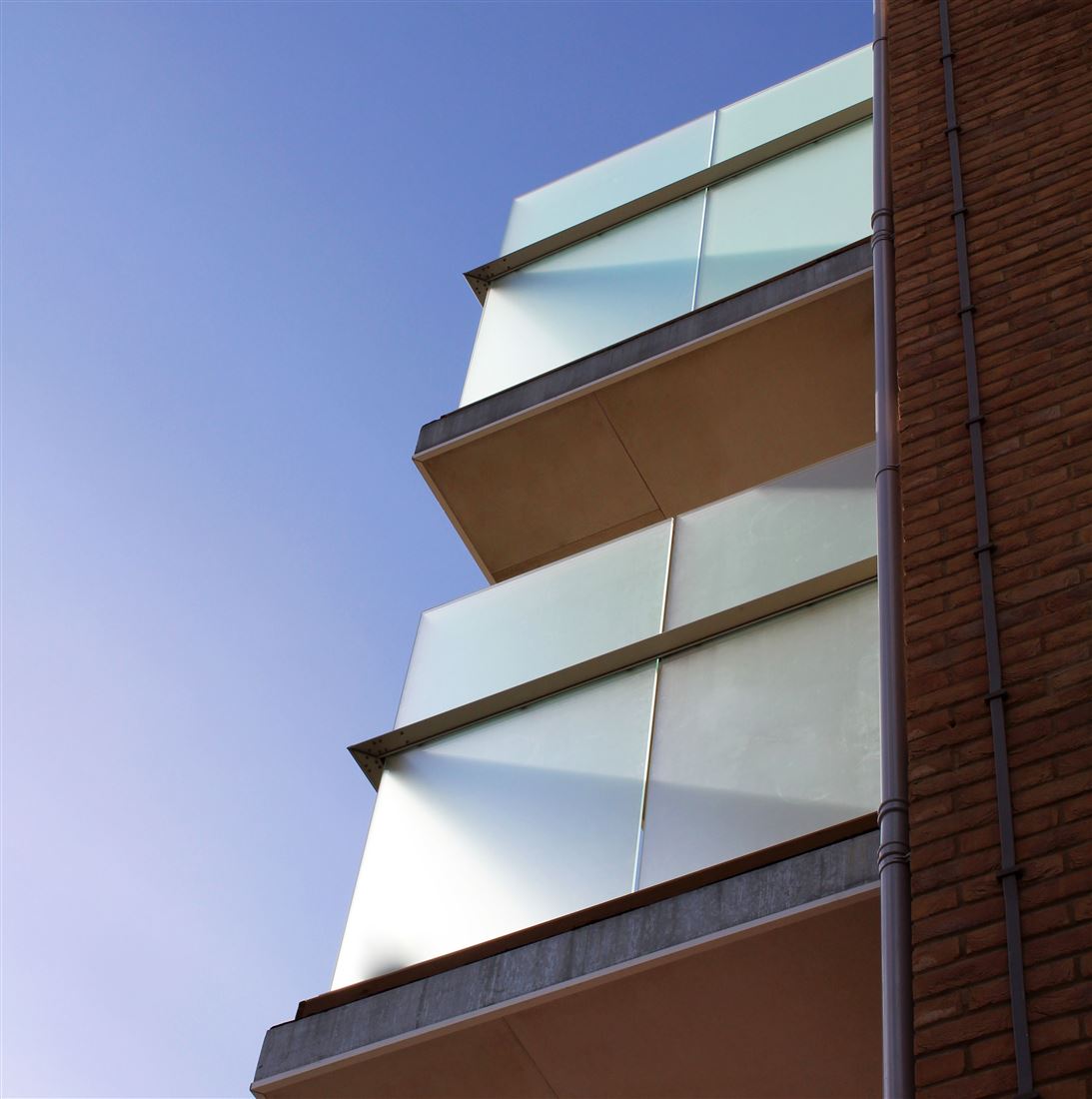 Infinity Glass Balustrades; Easy to Order and Fit
Finding the right infinity glass balustrades for your property is simple with Balconette's website. Visit the website and then select the model you want, the type of glass you need and your measurements. If you need something more specific, then call the helpful Balconette customer service team to place your order.
And when it comes to fitting your infinity glass balustrade, you'll be pleased to hear it can be fitted by experienced DIYers and professionals alike; we provide full instructions and technical information to make your job easy and clear step-by-step videos to make the process even simpler. And if you're not keen on fitting them yourself, we have a network of registered installers you can call on to help you with the job.
Learn more about our range of infinity glass balustrades.