History of the Balustrade
History of the Balustrade
Glass Balustrades | Juliet Balconies | Curved Glass Doors | Decking | Projects | Galleries | Articles | Reviews
A balustrade is both the railing and supports of a low protective wall structure such as a balcony, bridge or stair system. A balustrade is often decorative.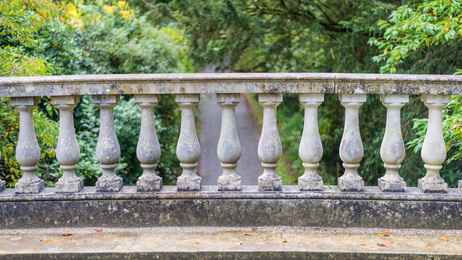 Balustrades Defined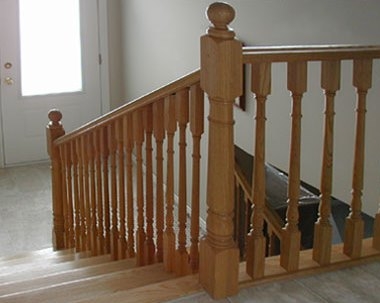 A balustrade is a low wall that is built at the edge of a balcony, stair case, bridge or any other place where people want views but a protective barrier.
Balustrades allow safe viewing because they are both low standing but strong. One needs to be able lean one and still see out. Imagine the above bridge with no supporting balustrade beside the road?
Balustrade History Explored
Traditionally, balustrades were made of stone or wood, then later, of wrought iron. French architecture both in France and New Orleans is well-known for its ornate wrought iron balustrades. Later, other metals were used and more recently, balustrades started to be made of glass.
Balustrading in Glass
With advances in the manufacture of glass, it is now possible to make a balustrade entirely out of this material. Glass balustrades can be curved and created with and without metal handrails.
Given the weight and expense of purely glass balustrades, called frameless glass balustrades, most people opt for a lightweight handrail that reduces the thickness (and heaviness) required of the glass for the balustrade.
A specialized type of balustrade, called a balconette or Juliet balcony, goes straight across the outside of a window with no decking to step out onto.
This makes an upper floor French door safe to open inwards. Having both a French door and a glass Juliet balcony allows a lot more light into a building, hence its popularity. Very often, this can be installed without the need for planning permission, which makes for an inexpensive and rapid way to bring in more light and air.
Glass balustrade structures are generally used on extremely modern buildings (both inside and out) but have been used to great advantage in old stone buildings where they tend to blend in and disappear, leaving the old structure to stand out uninterrupted by the modern desire for safety and light.
If you are looking at installing a glazed balustrade into your project, please contact us today and we'll be happy to assist in any way possible.