Glass Railing Design
Glass Balustrades | Juliet Balconies | Curved Glass Doors | Decking | Projects | Galleries | Articles | Reviews
Fine summer weather invariably makes us yearn to spend more time outside. A stylish glass balustrade or elegant Juliet balcony from Balconette is the ideal solution to connect with your outdoor space without spoiling the view.
The secret to combining lightness and strength in our innovative glass balustrading lies in the glass railing design of our aluminium handrails. Attractive, hard-wearing and available in a choice of finishes, they are a cost-effective and low-maintenance alternative to traditional railings or other glass balustrade systems.
So, if you are planning to add a Balconette balustrade to your home, here is a guide on how to choose your glass railing design that will enhance your enjoyment of the product.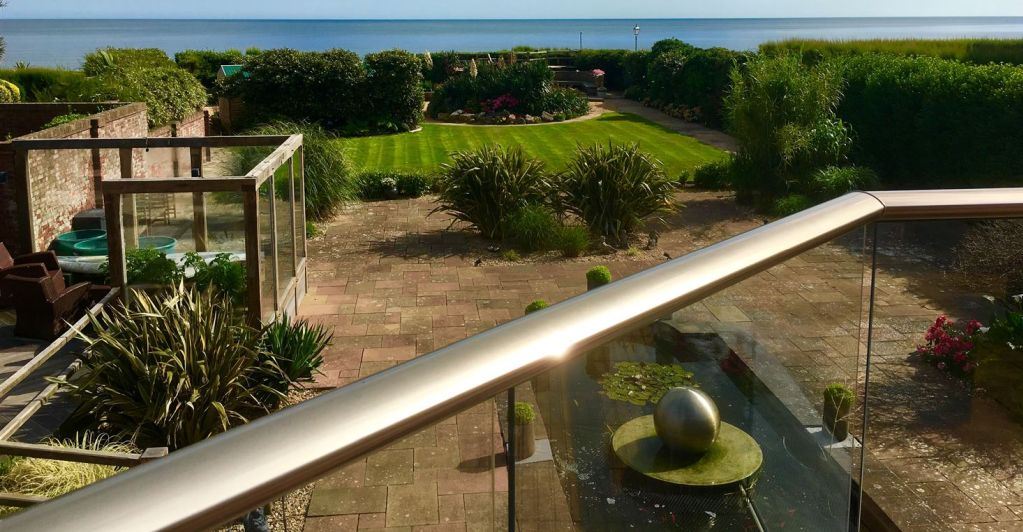 How does our glass railing design work
Technical improvements in our glass railing design have brought together the strength of precision-engineered handrail profiles, lighter glass and a strong supporting base. The result is light, robust, state-of-the-art glass balustrading that requires very few, and in some cases no, vertical supports.
Through these technical advances, Balconette can offer a more versatile range of glass railing designs, including curved balustrades that really deliver the 'wow' factor.
Types of glass railing design
Balconette offers two types of glass railing design that uses an anodised or powder coated aluminium handrail – the Orbit System glass balustrade and the Aerofoil System glass balustrade.
With its 70mm circular handrail, the Orbit system creates neat sightlines above the glass panels. This glass railing design allows for up to 3.3m without posts when fixed between walls, or other structural element. When posts are required, they can be up to 1.9m apart.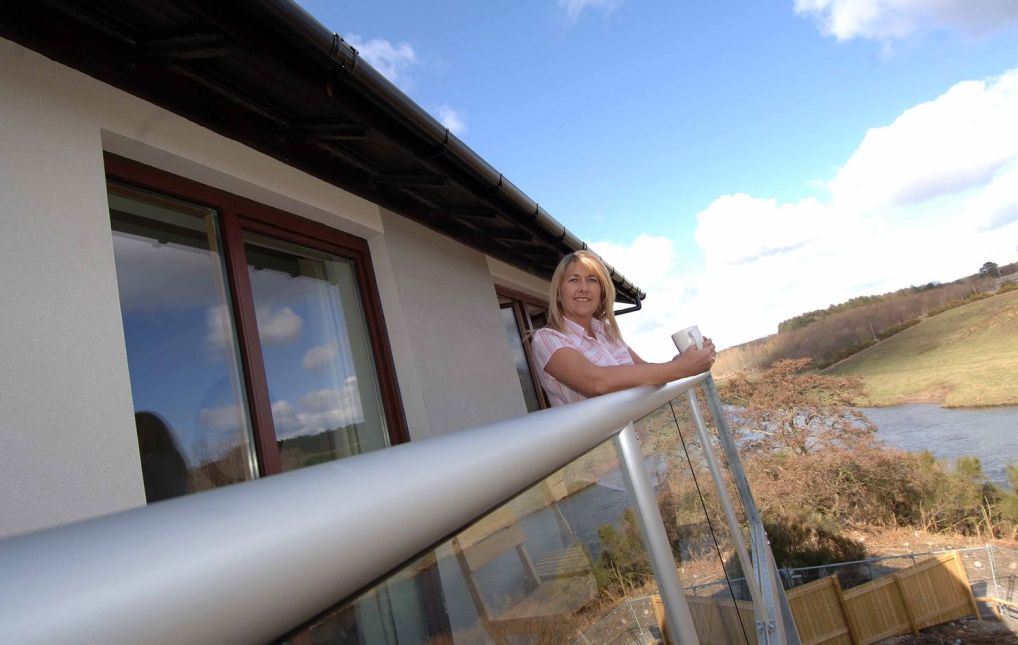 Taking its name from the wing-like profile, our Aerofoil system glass balustrade is hugely popular with our customers. The broader shape gives a feeling of sturdiness and its unique design and aesthetic sets it apart from any other handrail on the market.
Opening up even more exciting glass railing design options, the Aerofoil handrail allows for 4m spans of glass without posts when fixed between walls or similar structure, and is a great choice for keeping uninterrupted views on larger balconies. If posts are needed, they can be spaced up to 2.1m.
Choice of glass railing finishes
Our aluminium handrails are available in a choice of attractive and long-lasting finishes that can be specified to match your existing colour scheme. These include four standard colour finishes: Balconette's proprietary Royal Chrome that replicates the look of brushed stainless steel, matt silver or bronze anodised or white powder coated.
Virtually no maintenance required
The Balconette glass railing design uses glass panels and anodised aluminium handrails, which are both corrosion-resistant and long-life materials. That means your glass balustrade needs virtually no maintenance to keep it looking as good as the day it was installed.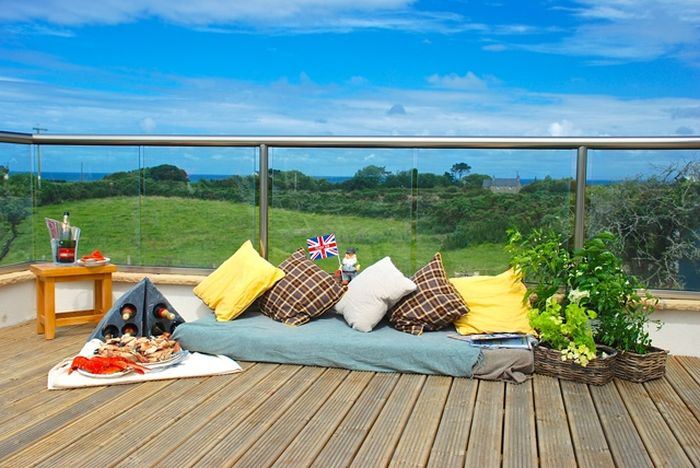 Guarantee for peace of mind
All Balconette profile finishes come with a 10-year guarantee, giving you peace of mind that they are long-lasting and that they will continue to look good in the years to come.
Consult the glass railing design experts
We at Balconette have many years' experience in glass railing design and can offer a wide range of options for your glass balustrading or glass balcony project. If you would like any further advice or simply wish to discuss a future project or ideas, then we would be happy to hear from you.