Glass Pool Balustrades
Glass Balustrades | Juliet Balconies | Curved Glass Doors | Decking | Projects | Galleries | Articles | Reviews
Have you installed glass pool balustrades around your pool? A swimming pool is a joy and a real treat to have at your disposal, it's true. But safety and security must be paramount.
Although there are no hard and fast rules in the UK about pool fencing, responsible pool owners recognise the moral obligation that comes with a pool on their property. Children and pets don't behave consistently, and even though they may know and obey rules to stay away from the water, you can't guarantee this.
Don't put off installing pool balustrades. Too many people are reluctant because of the cost, the belief that it's an arduous task and because of the lack of attractive options. Mesh fencing is on the cheaper scale of things but can make your swimming pool look like a giant playpen – not a good look. And although metal and wooden fences can complement a garden and house, they break up the view of your garden, making it look cluttered and disjointed.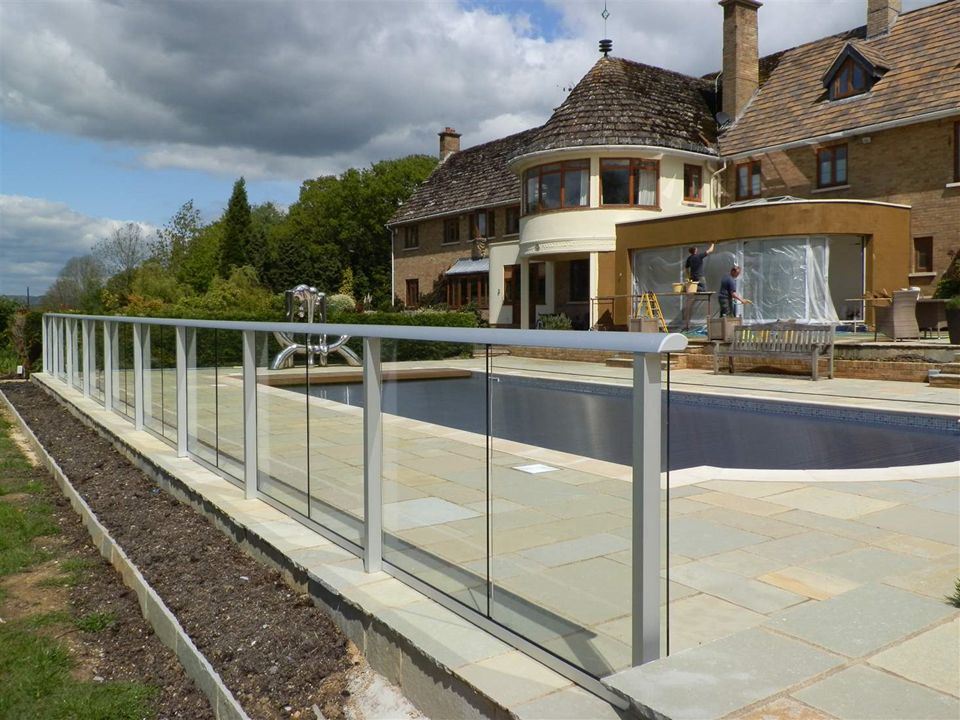 Glass pool balustrades are a practical, safe and attractive solution to poolside security, here's why:
Glass pool balustrades are safe and secure
Balconette's glass pool balustrades are made with toughened glass that's safe and sturdy. Footballs and beachballs are no match for the strong glass panels. And with glass gates that complement the rest of the glass fencing, you can lock your pool area to keep it out of bounds until you're ready to use it.
You can choose from a range of glass pool balustrade styles
Balconette has a large range of styles for you to choose from to complement the architecture of your home and the design of your pool. There are traditional handrail options with a choice of the classic Orbit handrail or the contemporary Aerofoil handrail. Or perhaps you'd prefer the clean lines of a semi-frameless or almost-invisible frameless pool balustrade? You can further enhance your pool area with tinted or frosted glass or – if you've chosen a handrail option - coloured railings in a choice of four colour finishes. Your pool area will be safe, secure and beautiful.
Glass pool balustrades are more adaptable than you'd think
Installing glass pool balustrades gives you free rein to get creative with the shape of your fencing. You don't need to stick to a regular rectangular shape. Why not follow the curves of your pool, or mirror the lines of your flower beds? Call in a garden designer to incorporate your poolside balustrading into your landscape and turn it into something that enhances your garden. Balconette can supply curved glass to your specification and follow steps and slopes that already exist in your garden. You can choose to have part of the balustrading made with taller glass to protect you from the prevailing wind or choose frosted glass to increase a sense of privacy. Our team will take on your designs – just call us with your ideas and we'll take it from there.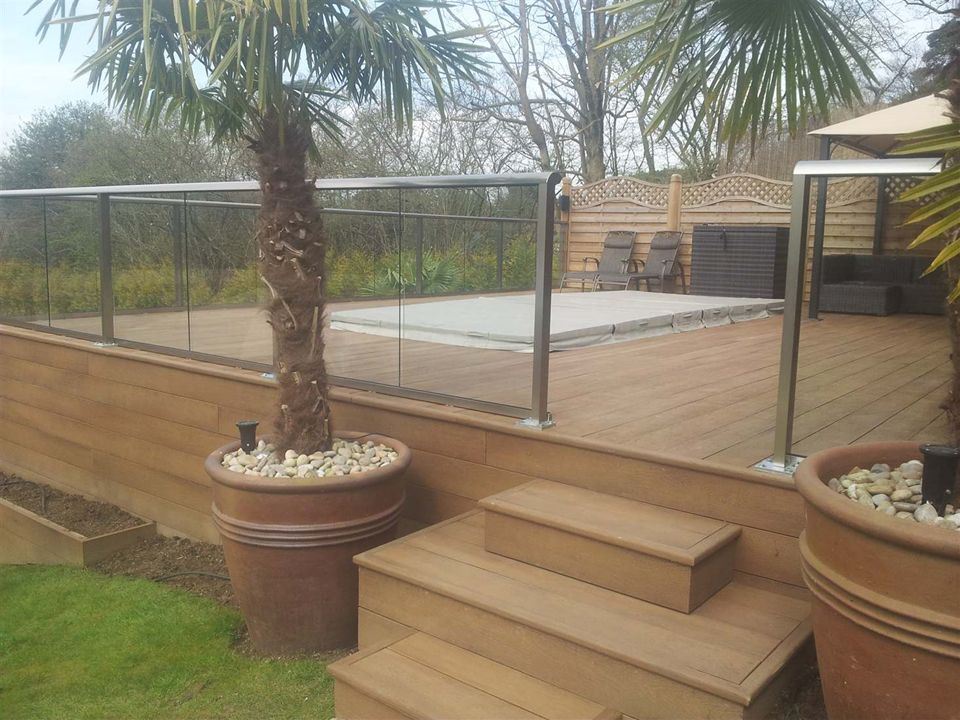 Glass pool balustrades are low maintenance & guaranteed
All of the finishes on Balconette's glass balustrades have a 10-year guarantee, so you know they're going to look good for many years to come. Not only that, but they're a breeze to keep looking at their best. Order glass panels with BalcoNano® self-cleaning coating and they'll keep themselves clean on your behalf. This almost-miraculous coating prevents splash marks and drips, so your glass remains shiny and clear. And should fingerprints or splashes of sun cream obscure your view, a quick wipe with a wet sponge will quickly return your glass pool balustrades to their former sparkling selves.
Glass pool balustrades are easy to install
With a spare pair of hands, the experienced home-builder or DIY enthusiast can install their own glass pool balustrades. You can access detailed installation instructions online and also view our YouTube fitting videos to help you visualise the process. Don't have the time to fit them yourself? Then we can put you in touch with one of our recommended installers who will take care of everything for you.
Don't put off installing your pool fencing. Talk to our team today and get ready to order your new glass pool balustrades.