Glass Landing Balustrades
Glass Landing Balustrades
Glass Balustrades | Juliet Balconies | Curved Glass Doors | Decking | Projects | Galleries | Articles | Reviews
Glass landing balustrades are becoming increasingly popular and it's easy to see why. Unlike messy jobs like knocking down walls or adding windows, they're a simple way of adding a touch of "wow" to your home. You can install a glass balustrade on your landing quickly and with minimal disruption.
But convenience is far from the only reason that people love glass balustrades on their landings. They're also safe, simple to install and complement a range of décor styles. Here are some of the most popular reasons for installing a glass balustrade on your landing.
Light and bright
Clear and clean, glass landing balustrades are a wonderful way of opening up an otherwise dark and oppressive landing thanks to the way they let light flow through your home. They can really transform the feeling of your landing, atrium or hall. You can also use our glass balustrades on a balcony to let extra light into your home. And that's an important consideration if you're placing a balcony on a north-facing window or one that's already dark, overshadowed by neighbouring buildings or large trees.
Simple to install
Choosing your glass landing balustrade from Balconette means you're choosing a system that's easy to install and supported with quality advice. Visit our website to download full fitting instructions. You'll also find a wealth of installation videos and experienced technical support to guide you through any difficulties.
Not too good with a toolbox? Not a problem. We can put you in touch with our network of registered installers. They know our range inside out and can help you choose your glass balustrade and then fit it for you for the best result.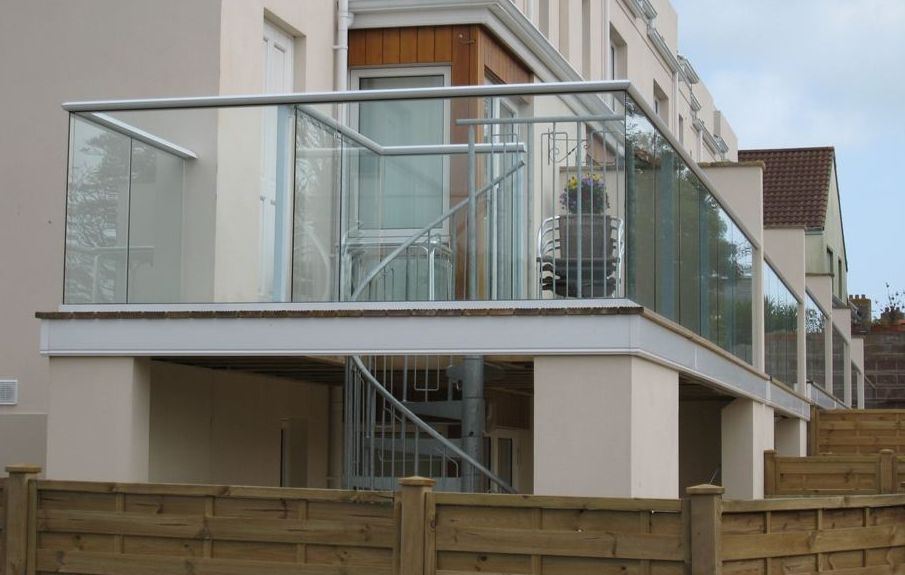 Clean lines
Balconette's range of glass landing balustrades are the very definition of slick and stylish. Their clean lines let your home's architectural DNA shine through; an important consideration if you're renovating an older property. Perhaps that's why many people prefer our range of frameless glass balustrades in period homes; they're so unobtrusive.
What's more, none of our glass balustrades have visible metal brackets or lugs to secure the glass. This means you get an uninterrupted run of clear glass. And this is good for more than one reason. Metal brackets can catch on clothing, on fingers and, if used outside, can rust. Avoiding visible brackets means an all-round better result.
Secure & safe
Some people are surprised to hear that a quality glass landing balustrade can be a safer choice than a wooden balustrade. All Balconette glass balustrades are made with toughened safety glass and have minimal gaps. You certainly won't need to worry about the risk of small pets or children's toys falling to the ground floor from between bannister railings. And that's a reassuring thought, especially if you have a landing that's three or four floors high.
Read more about the safety of our glass balustrades here.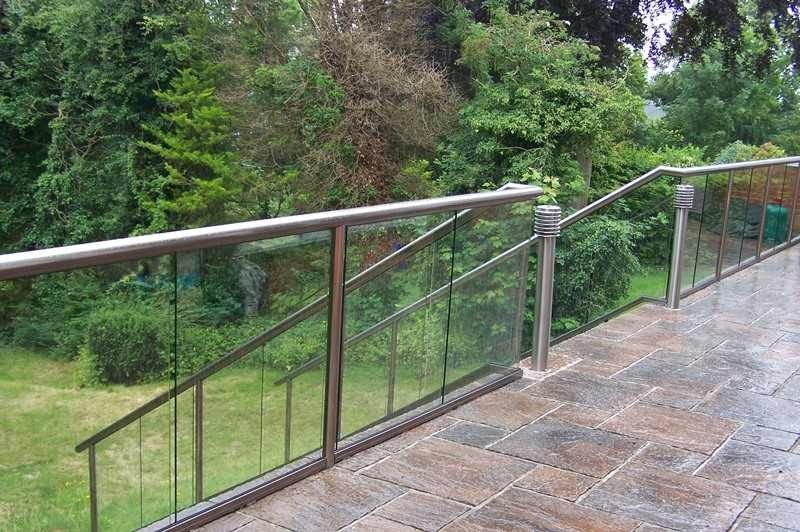 Indoors or outdoors
Interior décor is at its best when you repeat select themes and structures throughout your property. Which is why Balconette's glass balustrades are so helpful. Practical for use inside, they come into their own when used externally thanks to their solid construction. You can use the same balustrading system throughout your property; this consistency creates unity throughout your home and helps it feel balanced. You can use the same glass balustrade system on regular balconies, around decking areas and even to enclose areas such as a pool or patio.
Interested in finding out more about Balconette's range of glass landing balustrades? Visit our website to get a quote, find out more information or place your order.