Glass Deck Railing
Glass Balustrades | Juliet Balconies | Curved Glass Doors | Decking | Projects | Galleries | Articles | Reviews
Thinking About Fitting Glass Deck Railings? Read This First
Adding glass railings to your decking will set your project apart. With unobstructed views, natural light and a real sense of space, they're the logical choice for anyone wanting to make the most of their outside space. Choosing your perfect glass deck railing is easy; just read on.
Frameless or handrail deck railing?
Do you want the contemporary statement of a frameless glass railing, or the reassurance of a handrail? Both are possible with Balconette's range of products. Whichever you choose, you'll know safety is taken care of; all our products comply with British and EU safety standards. Frameless glass deck railing gives you an unlimited sense of space with an uninterrupted view. You could almost imagine the balustrades weren't there. Handrails are a good choice if you won't be able to resist leaning on the railing to take in the view. They're ideal for properties with children or anyone with mobility issues – a solid handrail feels reassuring, especially for anyone concerned about heights, no matter how small.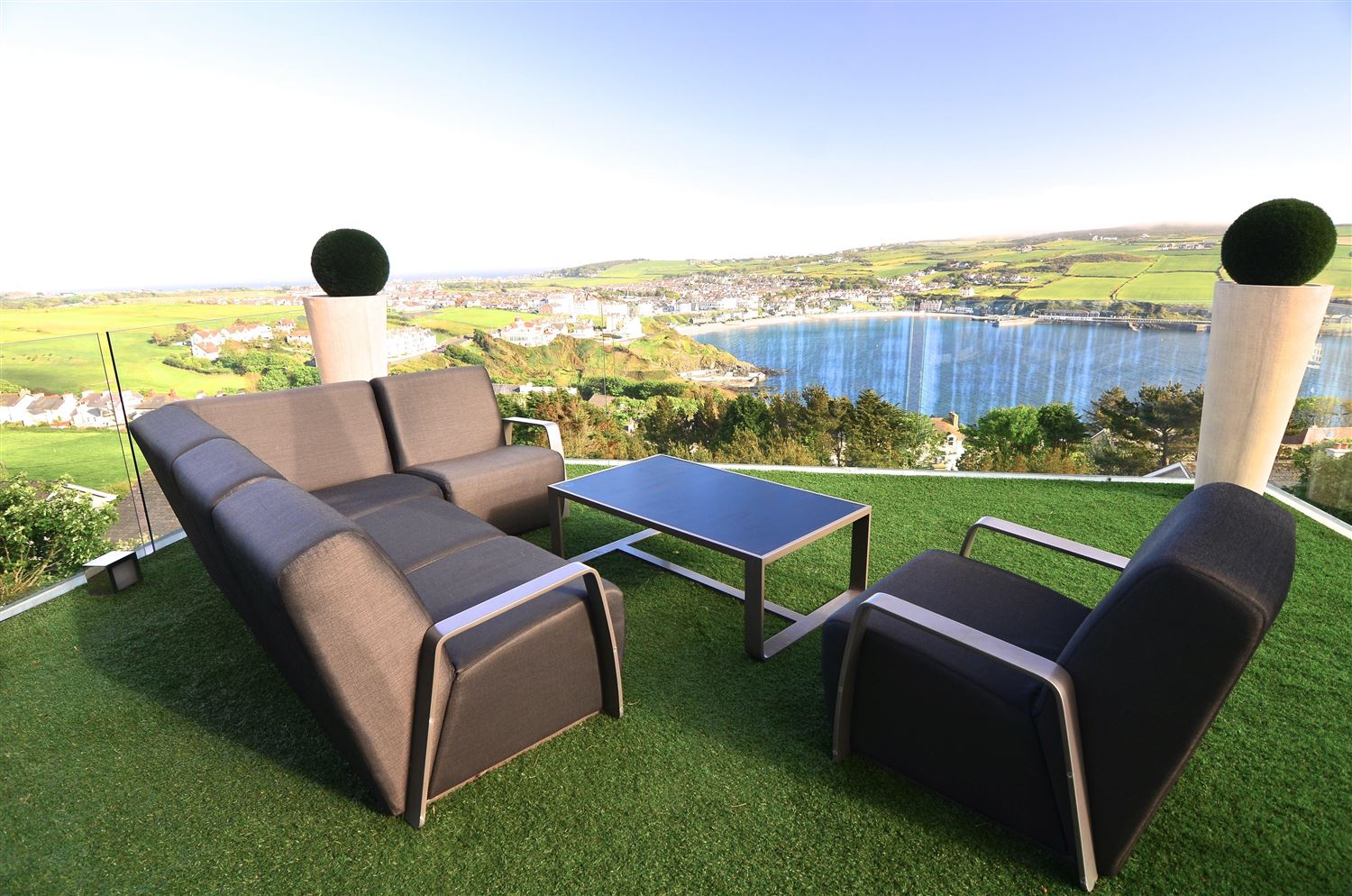 What sort of finish?
If you've decided on a glass deck railing with handrails, you have a choice of finish. Choose from the circular handrail of "Balcony 1" or the more streamlined appearance of "Balcony 2". You can choose from a range of colour options for both handrail types – white, silver, bronze or our unique Royal Chrome finish.
Privacy screen, tinted glass or clear?
Although clear glass is a popular choice for glass deck railings, it's not the only choice. If you're overlooked, privacy glass may be a good choice for your property. You can choose from privacy glass for all your decking, or for just part of it (perhaps one side borders a neighbour's garden for instance). If you want clear glass for your decking, why not turn it into a feature by installing tinted glass? The right colour will set your home apart and enhance other features on your property. See our privacy screens here.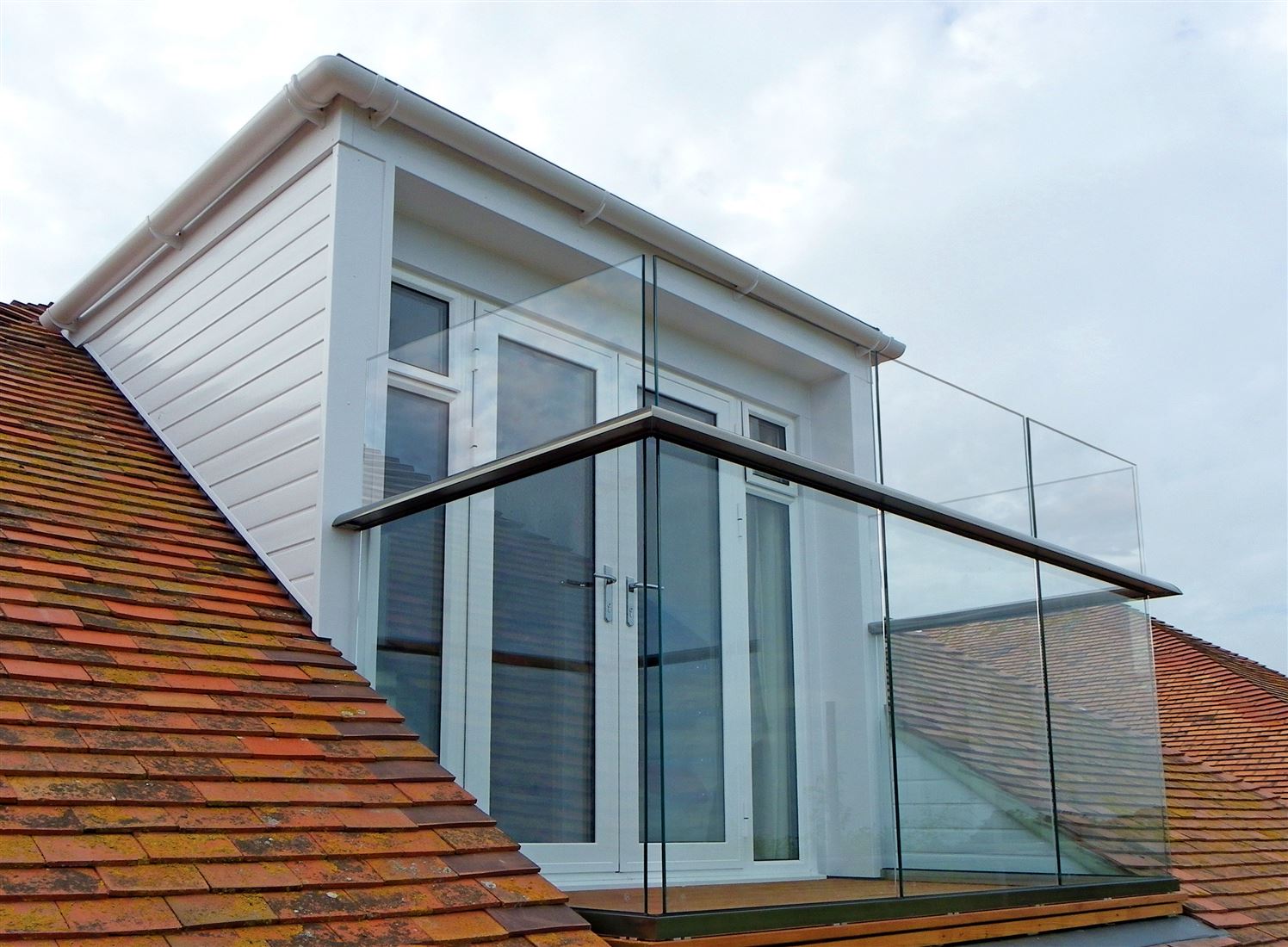 How tall?
Don't be limited to waist-height glass deck railing; choose the height to suit your requirements. So long as they're a minimum of 1100mm for safety reasons, you can install glass screens up to 1800mm in height. Full height glass balustrades are great for exposed areas and help shield your decking from the prevailing wind and the worst of the weather. They'll give you the perfect shelter to enjoy the sun all year round and let you nurture tender plants.
Enclosed or en-route?
Decking styles vary a lot, so choose a glass deck railing that's flexible enough to suit your situation. Choose fully enclosed decking for reasons of safety and practicality. And if your decking is an unusual shape, that's no problem. We supply glass balustrades for curved, straight or angled decking; simply let us know your requirements. Perhaps your decking has a staircase? Then incorporate a slick glass staircase balustrade into your design. Do you need access but want the security of a gate? Our glass gates provide convenience and security in the beautiful glass of your choice.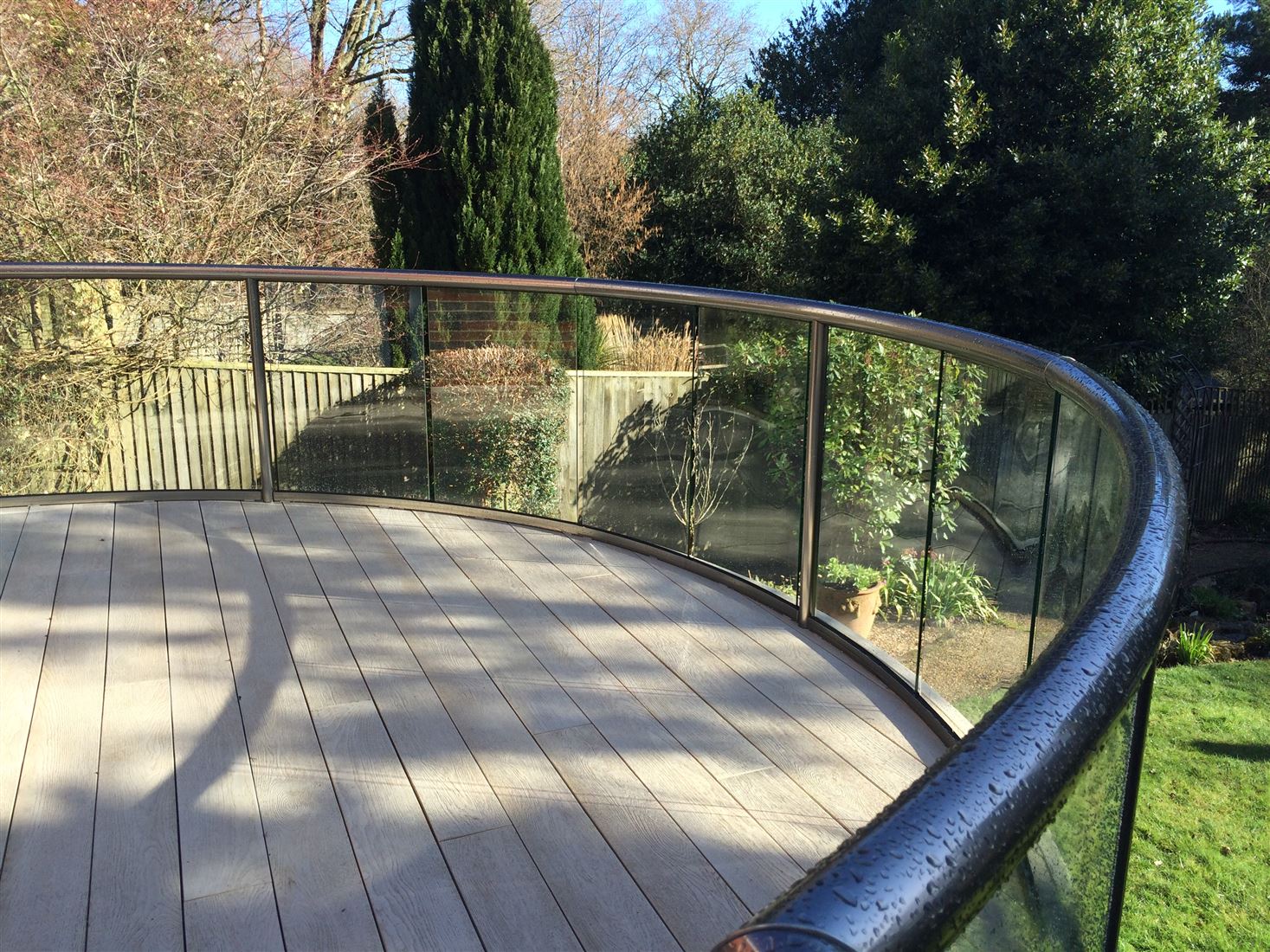 To clean or not to clean?
Don't spend time cleaning your glass rails. Coat the glass with Balco-Nano water and dirt-repellent coating, and you'll have beautifully clean glass balustrades with almost no effort. It's the ideal solution for glass balustrades in exposed locations or for deckings exposed to water; for example, deckings that have hot tubs, water features or plants that need frequent watering. Balconette's glass balustrades need very little maintenance and care – with slick and smooth fittings, there's less to look after. And with a 10-year performance guarantee on the finishes, you can enjoy your decking in complete peace of mind.
What are you waiting for? Decide on the details for your new glass deck railings and get in touch with us. We can't wait to hear from you.