Glass Balustrading
Glass Balustrades | Juliet Balconies | Curved Glass Doors | Decking | Projects | Galleries | Articles | Reviews
Glass Balustrading in New Construction
Glass balustrading is used in new construction, more than any other application. Our glass balustrades are included mostly in high-end new buildings, where there is a view to showcase, as part of what is often referred to as a "glass balcony". This is a balcony floor with vertical balustrade glazing on the end, with or without a handrail, along the top of toughened glass.
The beauty of glass balustrading is that it tends to disappear, leaving a view and generally, a comfortable handrail to lean against.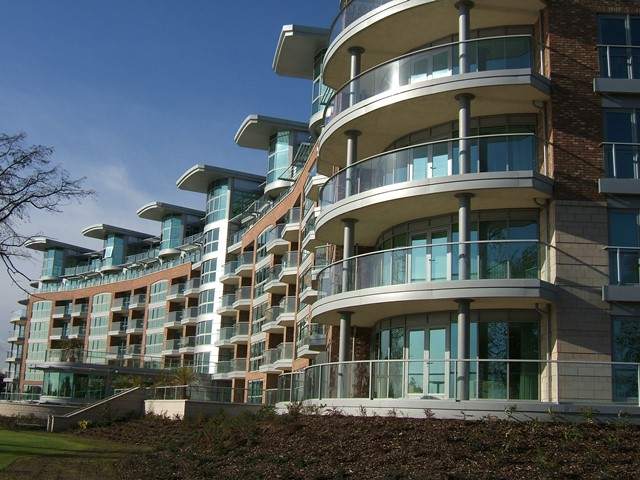 Glass Balustrades in Restoration Projects
The reason that glass balustrade systems tend to "disappear from view" in new projects, is the same logic used in including glass balustrading in restoration projects.
Whether indoors or out, if our balustrading in glass is almost invisible, then the rest of the building can shine through, along with more natural daylight.
Types of Balustrading Available at Balcony Systems
For Balconies and Decks, along with the above, we also supply our Semi-Frameless glass balustrading as well as our Fully-Frameless glass balustrading.
For stairs, we supply two models of glass balustrading, the Bal 1 which comes with a traditional rounded handrail and Bal 2, with a more modern oval "aerofoil" handrail.
Glass Balustrading Technical Details
We have a full technical specifications page with everything from section and elevation drawings totechnical materials specifications, loading tests and structural calculations.
Glass Balustrade Prices
Our glass balustrades start at £199/meter + VAT and you can price your own balustrade online by following this link.
Options Available in Balcony Systems Glass Balustrading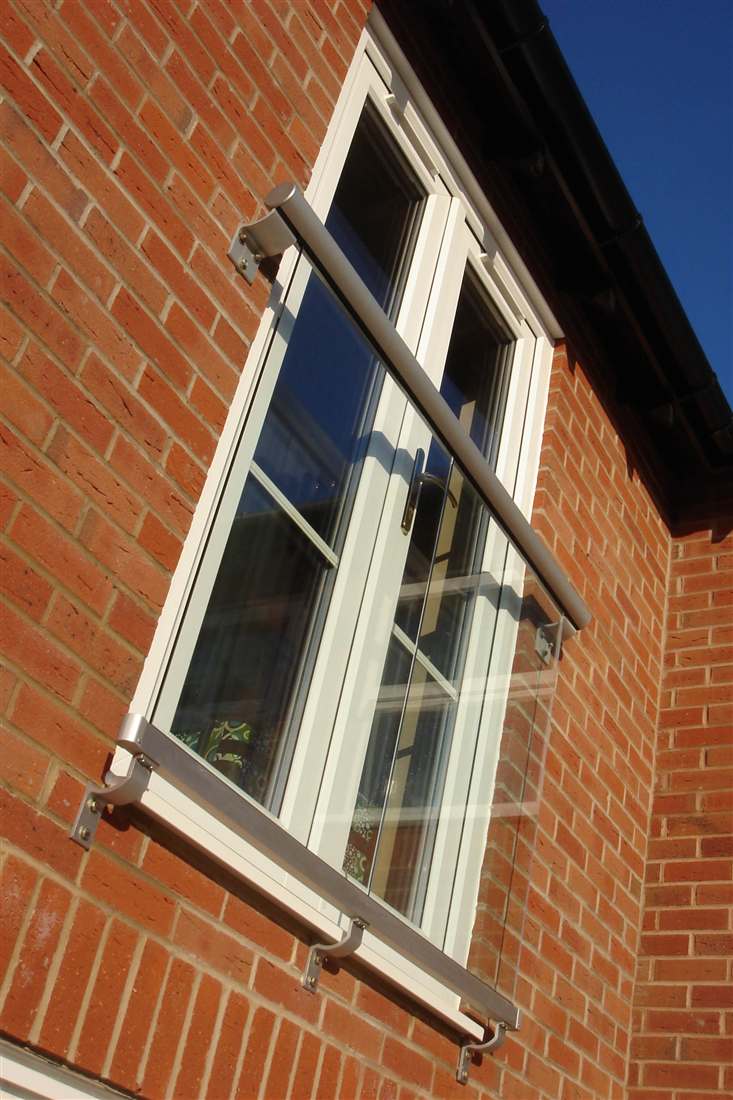 We make bespoke curved glass balustrades as well as curved sliding doors, which are often installed at the same time to create a balcony with a spectacular view from within!
A good portion of our business is in manufacturing Juliet balconies, which is simply a balustrade with a handrail at the top and support at the bottom and nothing to walk out onto (and therefore often called a "false balcony"). These are hugely popular as generally, no planning permission is required and they can be inexpensively retrofitted onto a building.
We supply our glazed balustrade handrails in a choice of 4 standard colours but can also often customise to whatever colour you desire.
Glass coating to create so-call self-cleaning glass can be applied at the factory and we thoroughly recommend this option to eliminate about 80% of the time needed to clean the glass balustrading after installation.
Advantages of Balcony Systems' Glass Balustrading
Maintenance free
Easy to install
No ugly glass clamps
Minimal posts required
No corner posts needed
Super strong and tested system.
Many options available
Great pricing!!
Best customer service
As you can see, Balcony Systems provides fantastic options and savings on glass balustrading. We are the best in the business! Call 01342 410411 to speak to a friendly expert today!