Glass Balustrade Systems
Glass Balustrades | Juliet Balconies | Curved Glass Doors | Decking | Projects | Galleries | Articles | Reviews
A glass balustrade is a massive heavy upright piece of glass that gives almost invisible protection against falling. It is held in place in various ways but needs to stand up to the stresses and strains of people leaning against it.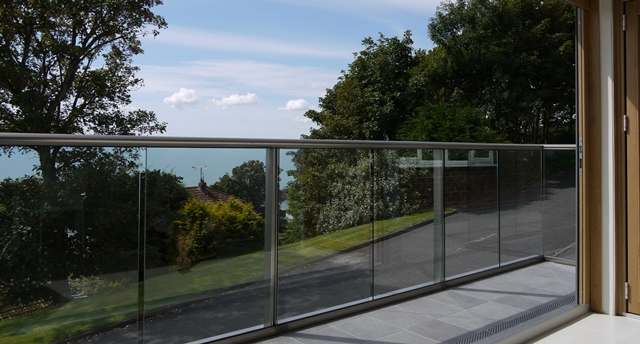 Various Uses for Glass Balustrade Systems
Glass balustrades are often used on balconies, creating so-called glass balconies. They can be used on decks, garden walls, around swimming pools, as a screen against wind, as glass banisters for indoor and outdoor stairs and to create an invisible low wall around a landing inside a building.
What are the Available Choices in Glass Balustrade Systems?
Glass balustrades are a fairly modern phenomena and most often seen around the exterior of a block of flats allowing more light and air into the building.
The most expensive and invisible glass balustrade is frameless and is basically an extra thick heavy piece of glass that is invisibly held in place by its base. Besides being the most expensive system, it is the heaviest, so only works when the base is very strong and often, heavily reinforced.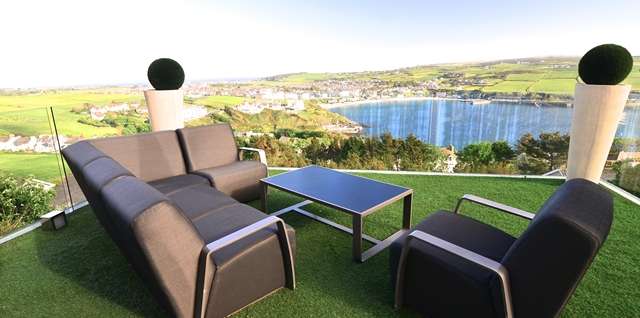 Frameless Glass Balustrade
The next most expensive system has just a handrail that ties together the glass with the building and provides additional support, the addition of the handrail allows the use of a monolithic glass member (usually 15mm) and omits the requirement for laminated glass, thereby making the cost less than the fully frameless.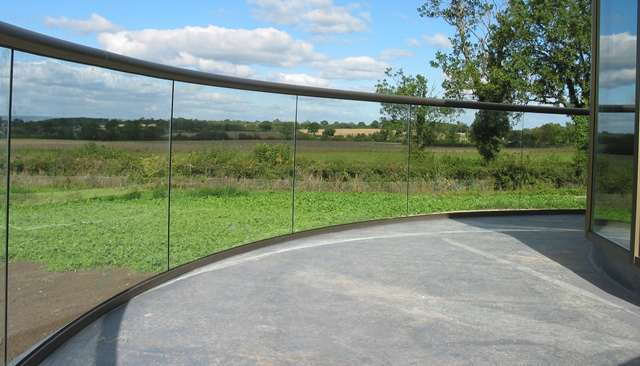 Semi-Frameless Glass Balustrade
The least expensive and the most cost effective, lightweight glass balustrade system has upright supports as well as a hand rail.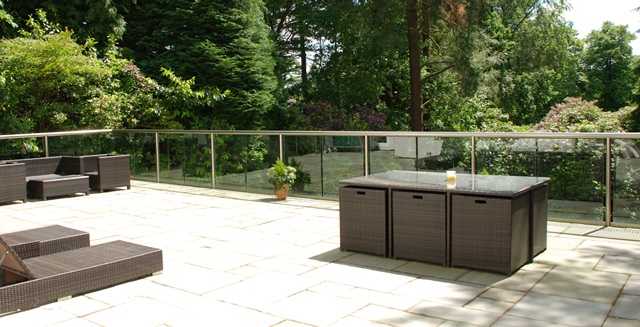 Balcony 1 System
The balustrading system can be made of glass and wood or metal and wood. Metal of course is longer lasting.
Very popular is glass and stainless steel due to its strength and its sleek modern look.
Why Balcony Systems is the UK Leader in Glass Balustrades
Innovation is what keeps the product improving and Balcony Systems is able to produce glass balustrade systems that are very good looking and relatively lightweight and affordable. One of their trademarks is that there are no ugly slide clamps and lugs on the side holding the glass in place.
Anodised aluminium is another secret to Balcony Systems' success and with railings and uprights in their proprietary Royal Chrome anodised colour finish, a very fine-looking lightweight truly stainless surface is created that needs virtually no maintenance and with their self-cleaning glass option, there is very little cleaning to do as well.
Balcony Systems' glass balcony systems prices start at just £199/metre and can be made in many different sizes, colours and finishes. Curved glass balustrade systems can also be created.
At any stage in your project, we welcome you to contact us today for a quote on your glass balustrade system!