Glass Balustrade Renovation Ideas
Glass Balustrade Renovation Ideas
Glass Balustrades | Juliet Balconies | Curved Glass Doors | Decking | Projects | Galleries | Articles | Reviews
Is it time to renovate those tired-looking balustrades? Are the peeling paint, corroded railings and disconcerting "wobble" telling you something?
We know, the thought of all that sanding, filling and repainting can feel worse than putting up with your scruffy balustrades. But there's another idea that's refreshingly easy – replace your worn-out balustrades with some new glass balustrading. You'll be free from maintenance and the annoyance you feel whenever you look at your balustrades. And even better, you'll breathe new life into your property, making it look modern, clean and bright.
There are a whole range of balustrade renovation ideas out there, it's true. But for us, glass balustrade renovations win hands-down. Here's why:
Nice & easy
Replacing existing railings with a glass balustrade is a simpler job than you might expect. Depending on the size of your balustrade, your local reputable builder can finish the job in as little as a day. Our website contains all the information they need, from technical specifications and drawings through to step-by-step installation videos. Not sure which builder to use? We have a network of registered installers, get in touch and we'll let you know if there's one near your project.
Safe & secure
Yes, you heard it right. Glass balustrading is incredibly safe. That's because they're made with toughened glass and comply with British Safety Standards making them sturdy and secure. What's more, because there's no large spacing between the railings and no opportunity for makeshift "footholds" children and pets are safely enclosed. Fit glass balustrades and you're unlikely to see toys or precious objects making a break for freedom from your mezzanine or Juliet balcony.
A breeze to maintain
Love sanding down and repainting? No, us neither. Which is why glass balustrades are such a delight if you'd rather enjoy your home instead of continuously keep it looking up to scratch. So many renovations look great for a year or so and then need work to keep them looking tip top. But not if you've renovated your balustrade with glass. Our glass balustrades have a 10-year guarantee that covers paint finish and structural integrity, even in harsh coastal locations. What's more, if they get dirty, a quick wipe will keep them looking as good as new. Even better, choose glass panels coated with BalcoNano® and the self-cleaning coating will make glass cleaning even quicker.
Keep up appearances
If a touch of "wow" is the look you're going for, glass balustrades are the answer. Modern, sophisticated and slick, they can transform the look of your home. Our balustrades are suitable for indoors and outside, giving you a chance to upgrade and modernise your property for a look that will have the neighbours green with envy. Renovating balustrades as part of a bigger project and planning to sell on? Then you'll know that glass balustrades add a touch of class that potential buyers love.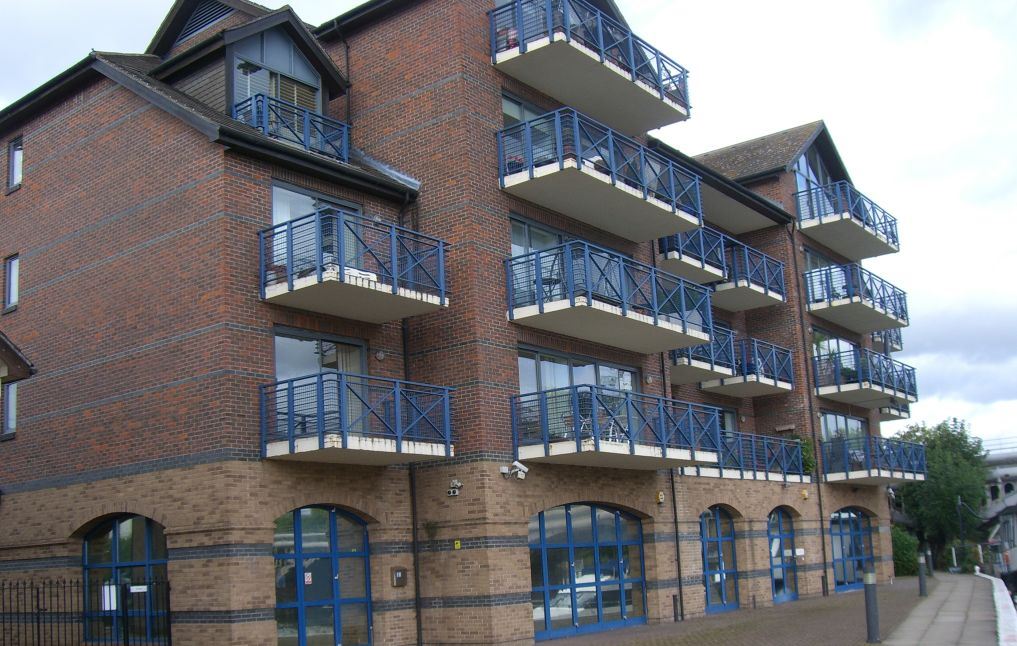 Steal Railings Before Renovation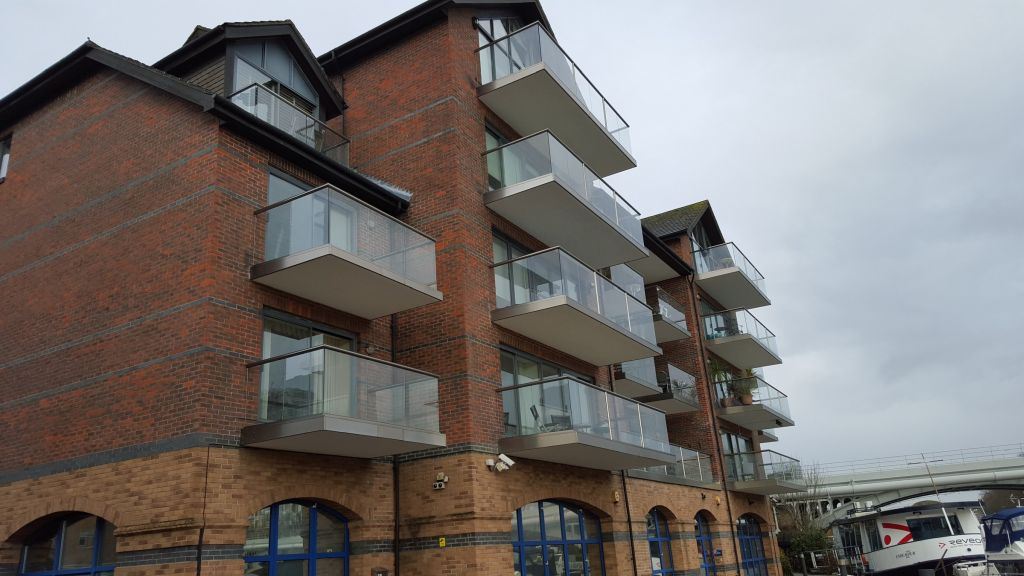 Glass Balustrades After Renovation
Let the light in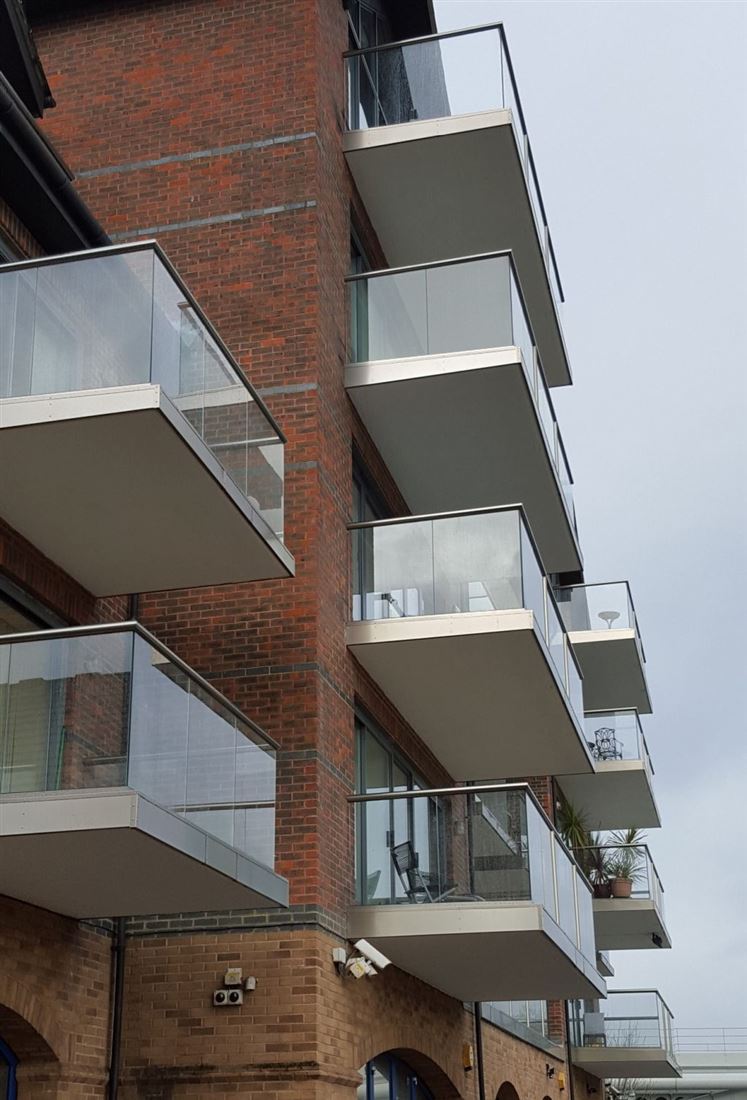 Natural light is one of nature's greatest gifts. So why shut it off with heavy brick-built walls or blocky wooden balustrades? Replace light-blocking balustrades with glass panels and flood your property with light. Glass panels are especially effective if you're in a location where natural light struggles to make an impact. Unlock the potential of your home and create a healthier living and working space for the whole family to enjoy.
A range of options
Finally, adding glass to your list of balustrade renovation ideas gives you an expansive range of options. Not only do you have a choice of handrails or the option to go without handrails altogether, but you can also choose almost any configuration to suit your home. Want a straight glass balustrade that's incredibly compact? No problem. Need a sweeping curved balustrade to echo the curves of your property? We can help. Our website has all the details of our ready-to-go balustrade options. If you need something more specific, call our helpful customer services team who will be able to help you with a more customised design.