Glass Balustrade Kit
Glass Balustrades | Juliet Balconies | Curved Glass Doors | Decking | Projects | Galleries | Articles | Reviews
The Glass Balustrade kit that's easy to fit
Transform your home with a Balconette glass balustrade kit. Fitting a glass balustrade adds extra light, enhances views and improves the appearance of your home and how you enjoy it. It's also easier than you might think; a great choice for the self-builder or home-improver.
Although many people use a professional installer or builder to fit their glass balustrades, we like to give our customers the choice of doing it themselves. As balustrading specialists, we have carefully thought about the installation process. That's why our glass balustrade kit, complete with full instructions, has been created with you in mind.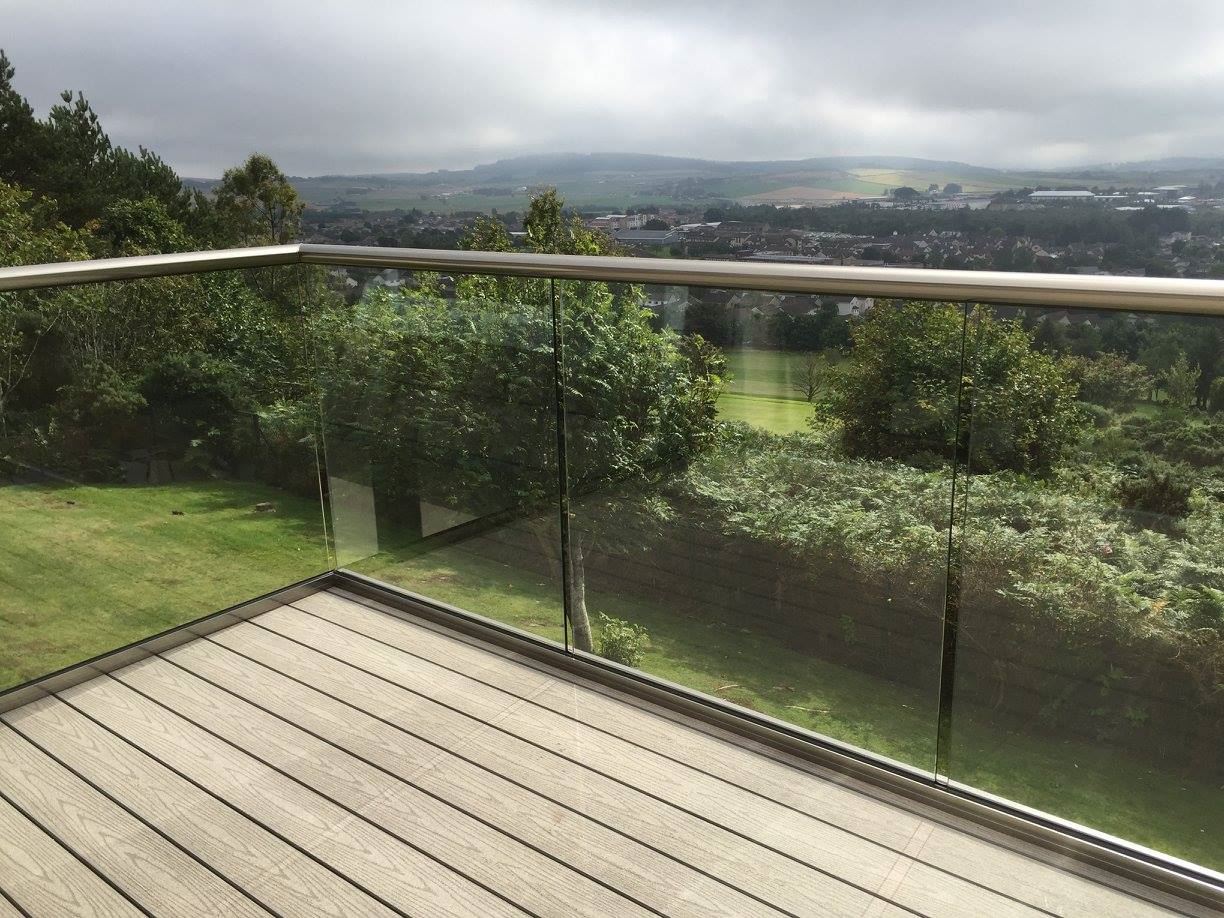 What is a glass balustrade kit?
Our glass balustrade kit contains all the components you need to fit your new glass balcony. From the supporting base track, through to the glass panels and aluminium handrails, it's the complete package.
Everything is supplied to your own custom design, whatever your shape and size of balustrading. Designed and made in Britain, you can be confident of its quality and robustness. This is a product that is made to last and withstand the British climate, come rain or shine!
Why choose a glass balustrade kit?
The Balconette glass balustrade kit offers almost limitless design options, whatever the size of your project. Whether you're looking to fit a brand new balcony or replace an existing one, there's a glass balustrade kit to suit your requirements.
Deciding on what you need is simple too. Because everything is included in one convenient kit, you don't have to worry about itemising and ordering all the elements needed to assemble your balustrade.
The system's versatility makes it suitable for all types of properties and sectional configurations. From a single-sided straight balcony to a more complex, multi-faceted structure, there's an option to suit your plans.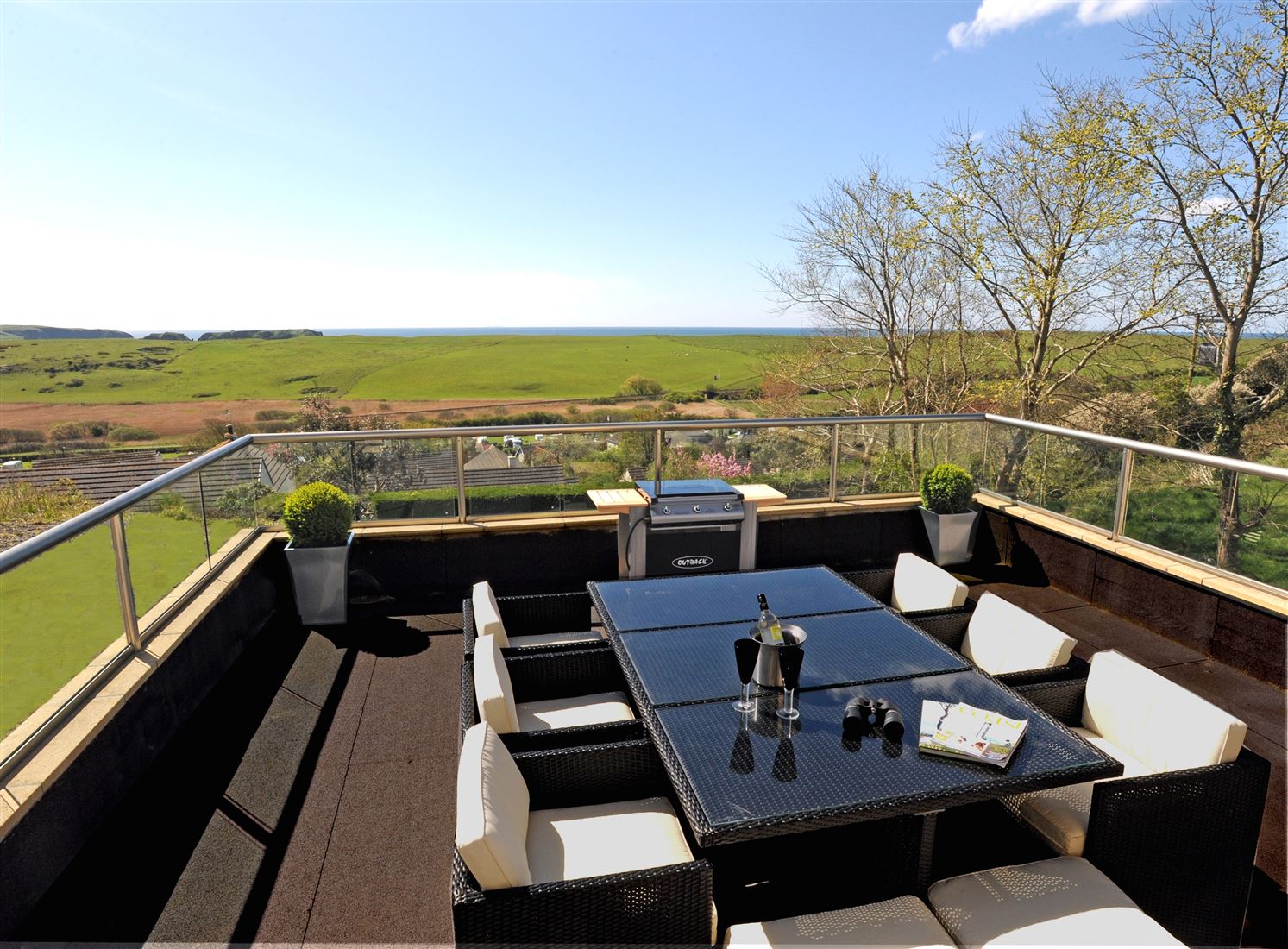 Types of glass balustrade kits:
No two balustrades are exactly alike. Your glass balustrade kit is designed and manufactured to your exact requirements to suit your home and your lifestyle requirements.
Consider what you want to achieve with your glass balustrade. Do you prefer a shapely handrail on which to lean against while taking in the view? Or perhaps a stylish curved glass balustrade appeals? The graceful sweep of glass certainly catches the eye and will draw much admiration from friends, family and visitors.
Whichever glass balustrade kit you choose, you can be confident of many years of enjoyment from your balcony.
You can choose from
There are plenty of options to personalise your balustrade kit according to your preferences and colour scheme. Our balustrades come in a choice of attractive finishes and different glass tints.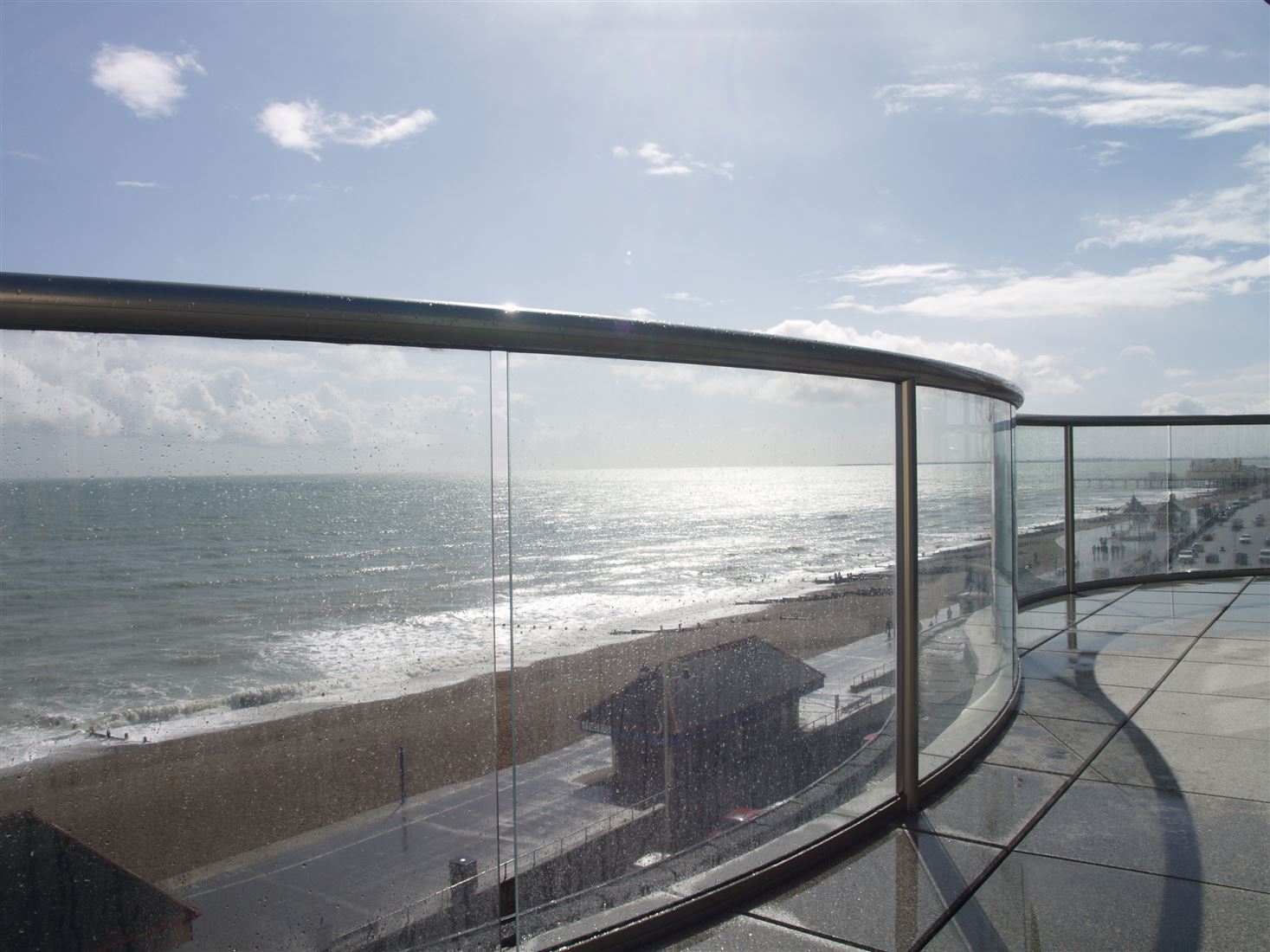 Fitting your glass balustrade kit:
Our glass balustrade kits come with clear and easy-to-follow instructions to make fitting them as simple as possible. For more guidance, take a look at our installation videos that will take you through the process step-by-step. Should you need further help or have any queries, you can always call our expert technical team for advice.
Whatever your expertise or confidence levels, fitting a balustrade is a two-person job. How much time you need to complete your project depends on the balustrade kit you have chosen, its location and the amount of balustrading.
Smaller projects can be finished in a day, whereas you should allow up to several days for more complex or longer structures.
Once all installed, it's time to relax and admire your achievement!