Balustrading in Glass
Glass Balustrades | Juliet Balconies | Curved Glass Doors | Decking | Projects | Galleries | Articles | Reviews
Balustrading in Glass Explained
Balustrading in glass is becoming extremely popular wherever the view is one of the most important features to showcase in a building. Balustrading is the low wall at the edge of a balcony that prevents people from falling off and gives one something to lean against while enjoying a bit of air and a view.
There are two application of glass balustrading for balconies:
Balustrading in Glass for a False Balcony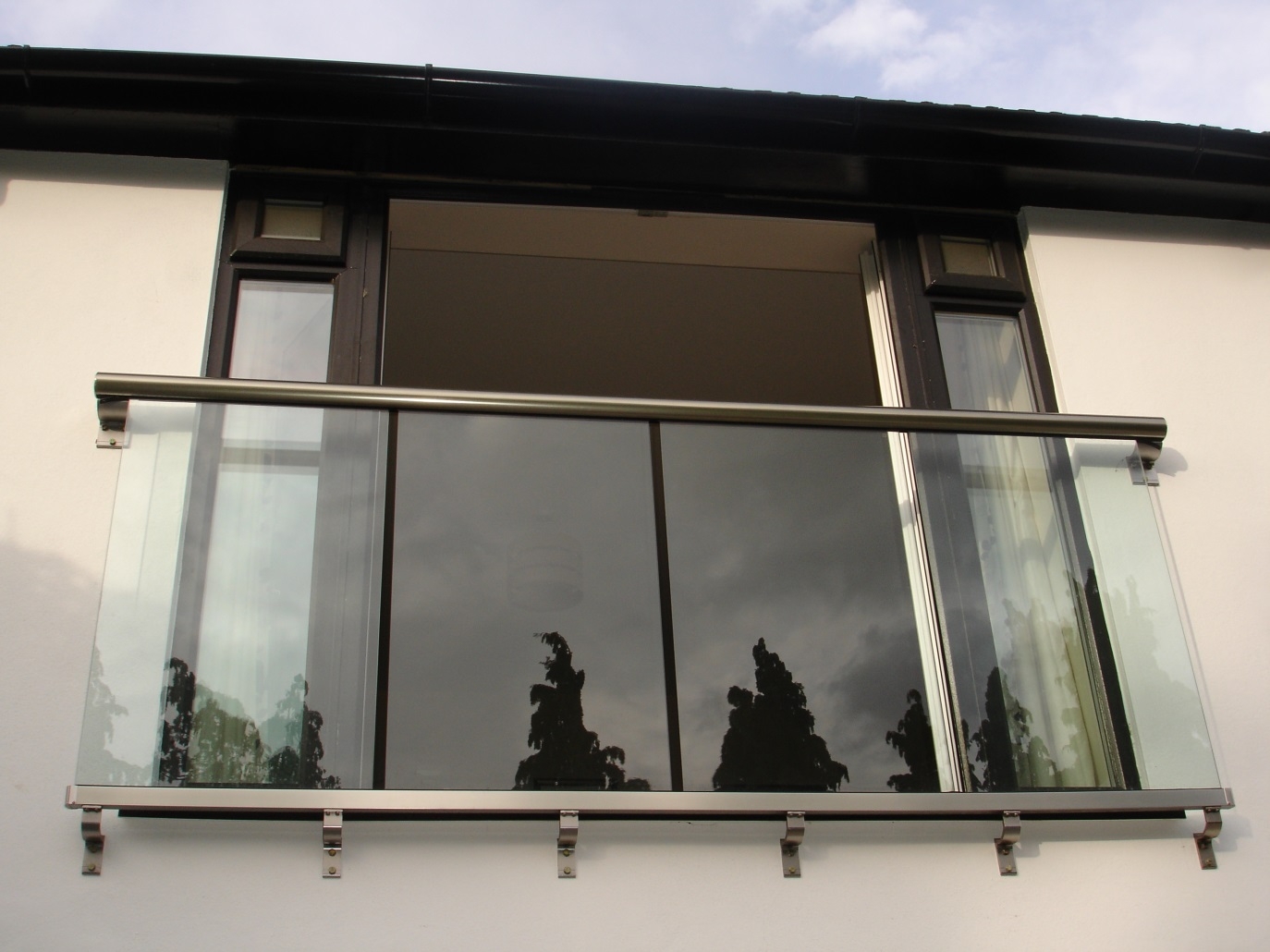 A Juliet balcony is also called a false balcony because there is no decking (floor) and so nothing to step out onto. This is built so that one can have an upper level French door that opens inwards and is there for safety reasons. The reasons for wanting a French door with a Juliet balcony are that more light and air can be let into an upper level room and the views are more expansive.
Balustrading in Glass for True Balconies
Where you have an actual deck to walk out onto from a window, the low wall and the floor is called balcony. The balustrade system used to safely lean against can be made of many materials, of course, but when made out of heavy-duty glass, this is best known as a glass balustrade.
Glass Balustrades for other Applications
Glass balustrading can be used for decks, inside and outside stair systems, or anywhere a low wall is required, like inside a building, where one can look down to the floor below, as is often seen in shopping centers.
Types of Balustrading in Glass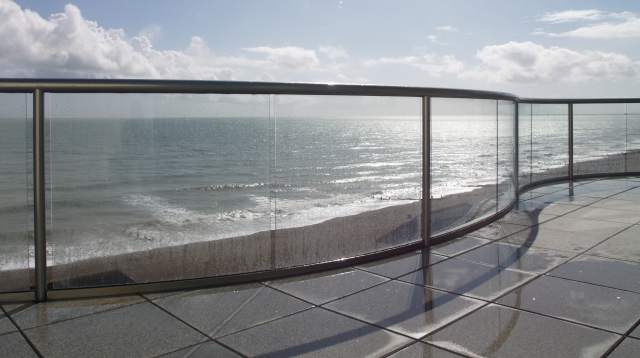 We also provide curved glass balustrades, curved Juliet balconies as well as completely frameless balustrading in glass. We customize our glass balustrades wherever possible and have even designed our balustrading to suit a developer's needs and budget. We work with all sizes of projects and for larger developments, we also do site visits at no cost.
For all your balustrading in glass needs, contact us, for a chat and a quote today!