Balcony Handrail
Glass Balustrades | Juliet Balconies | Curved Glass Doors | Decking | Projects | Galleries | Articles | Reviews
Choosing your balcony handrail from Balconette
Having decided on a glass balustrade, personalizing your balcony handrail is easy with the options on offer from balustrading specialists Balconette.
We offer two types of aluminum balcony handrail – an Aerofoil handrail (so-called because of its aircraft wing shape) and the circular Orbit handrail. Both systems are available in a range of standard finishes designed to complement all styles of balcony installations.
Whichever style you select, you can be assured of a quality proven product with excellent resistance to the elements. All anodised finishes come with Balconette's 10-year guarantee.
Balcony handrail – Aerofoil System
Our Aerofoil system balcony handrail is very popular – and it is also by far our best seller. The attractive and unique aerofoil shape provides a sturdy feel, while also making a clear architectural statement that sets it apart from any other handrail on the market. Our customers love its 'solid feel' and frequently comment on how they enjoy leaning against it while admiring the view from their balconies!
The Aerofoil balcony handrail is a great choice for longer glass balustrades. This sturdy system allows for 4 metre lengths without posts when fixed between walls. When posts are required, the maximum post spacings are 2.1 metres. So that's fewer posts needed, giving you a clearer view to the outside.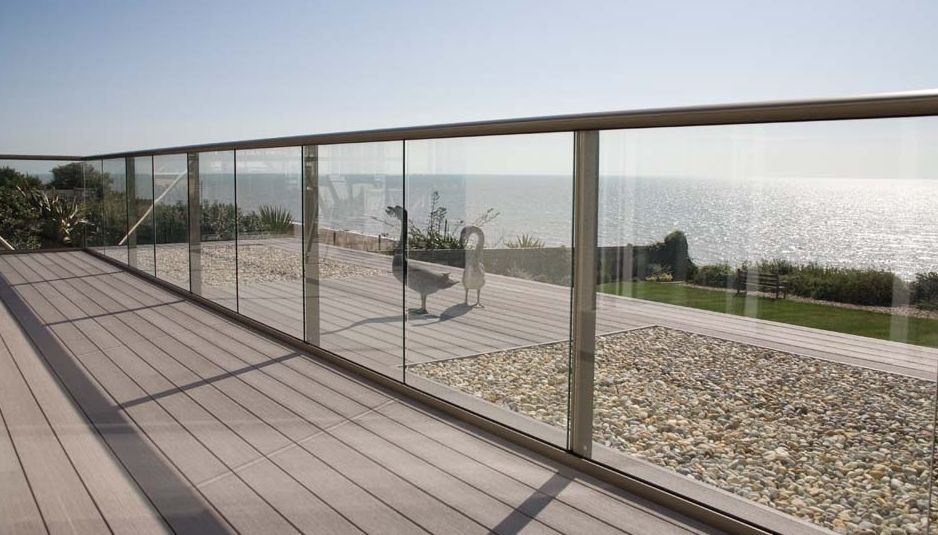 Balcony handrail – Orbit System
As its name suggests, the Orbit system uses a 70mm circular aluminum balcony handrail to secure the glass balustrading panels. This balcony handrail system allows for 3.3 metre lengths without posts when it is fixed between walls. When posts are required, these can be up to 1.9 metres apart.
This versatile system uses as standard 55mm circular posts and offers a variety of options for different applications, such as square newel posts for stairs and privacy screens.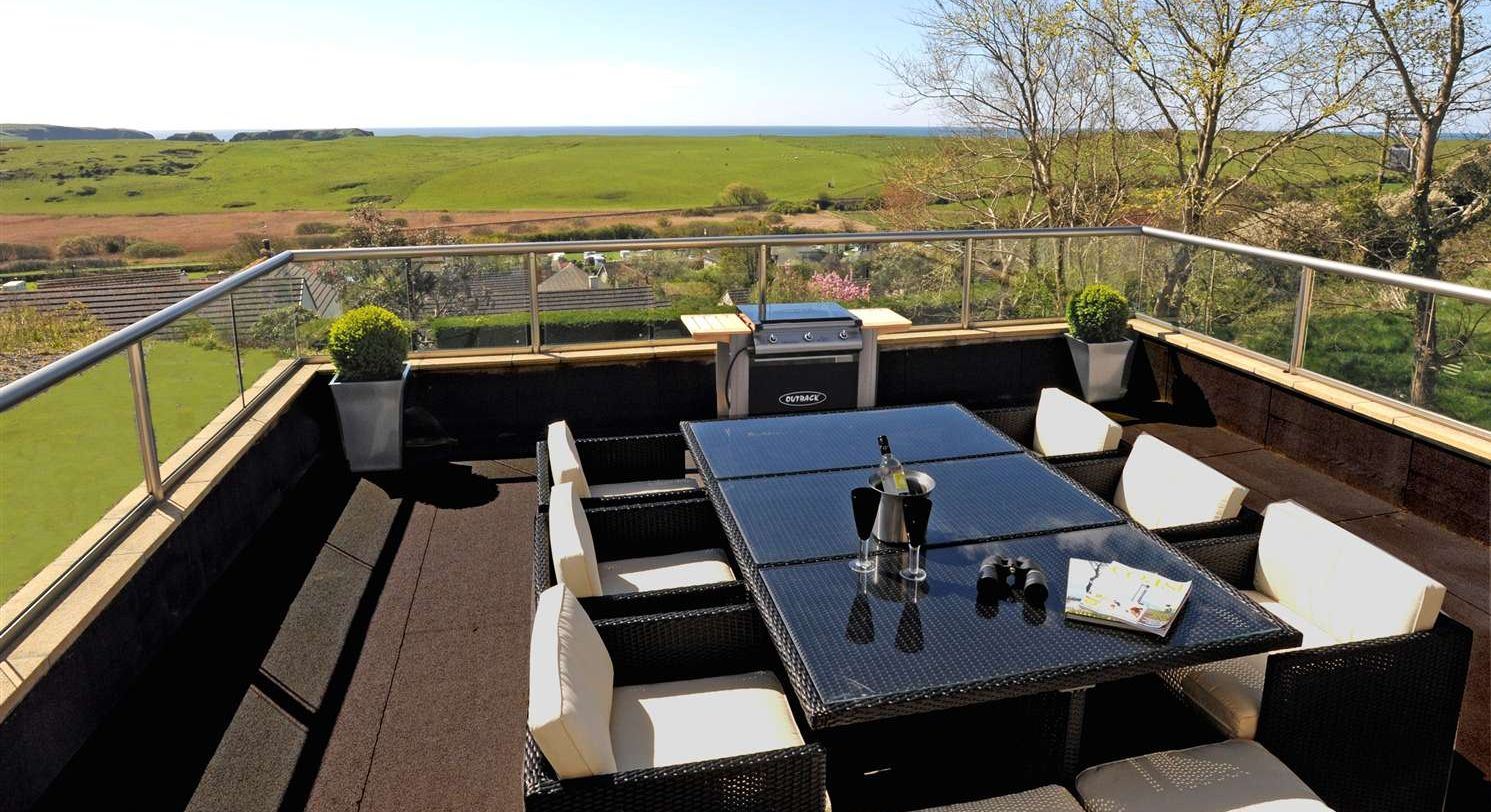 Balcony Handrail – strong and robust
Combining strength with lightness, our innovative aluminum balcony handrails have been specially designed with superior resistance to staining, weathering and tarnishing when compared to stainless steel. This makes them an excellent choice for any external balcony – especially for those in harsher climates, such as the salty sea air in coastal locations.
We created our proprietary Royal Chrome anodised finish in response to demand for a finish that looks like polished stainless steel but which has all positive attributes of a corrosion-resistant metal like aluminum.
Anodising uses a controlled process that creates an aluminum oxide layer on the surface of aluminum profiles. This forms a hard protective layer that makes the balcony handrail highly resistant to the elements, with no further maintenance required.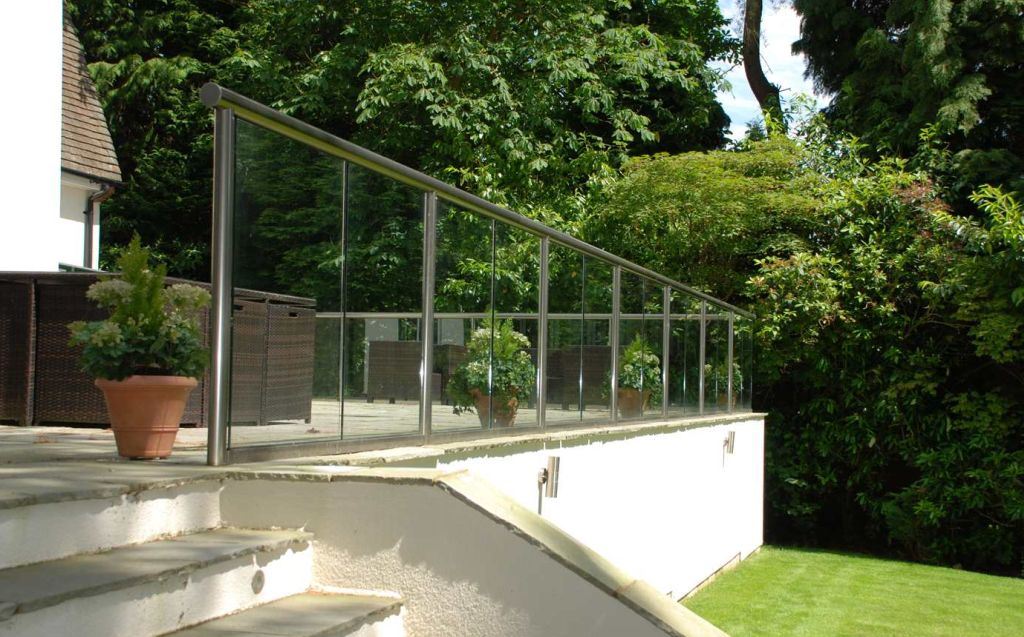 Balcony Handrail – Colour finishes
Both our Aerofoil and Orbit systems are available in four standard colour finishes: white powder coated, Silver anodised, Bronze anodised and Balconette's proprietary Royal Chrome anodised finish.
Why not browse our library of case studies for further ideas on your perfect balcony handrail.