Balcony Balustrades and Glass Privacy Screens
Balcony Balustrades and Glass Privacy Screens
Glass Balustrades | Juliet Balconies | Curved Glass Doors | Decking | Projects | Galleries | Articles | Reviews
Privacy Screens in glass
Many balcony requirements that go through the planning permission process, and when the balcony is considered to be overlooking into or onto a neighbouring property a requirement is put forward for a "privacy screen".
By privacy screens we refer to a taller than usual balustrade element that not clear or see through. The usual requirement is for this screen to be at least 1.8 metres tall (6 foot) but sometimes even taller.
The balcony will have a balustrade to prevent a fall; this is occasionally made using our glass balcony system. What happens when the glass balustrade now needs to have an end screen, or privacy screen?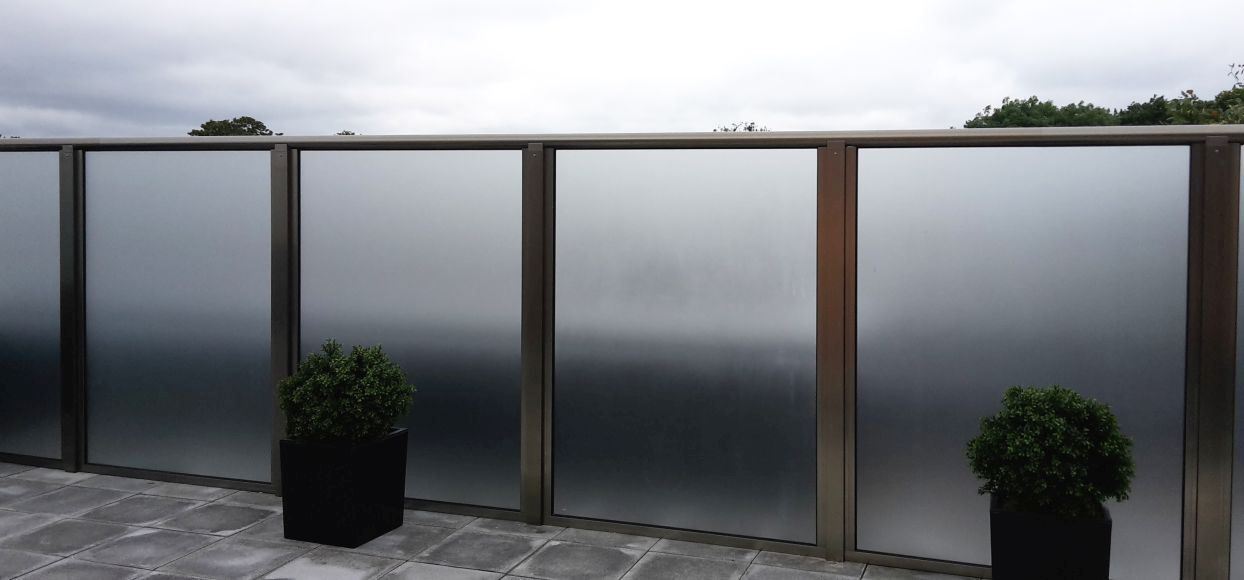 Different Solutions
Stainless steel balustrades are very beautiful and aesthetic whereas the screen is often made from wood panels or other materials that are not see through but are rather unsightly.
So what's the solution; how do you make a nice glass balustrade combine with a screen?
Well there are some solutions out there, but here at Balconette we have designed a couple of great options for this. The aerofoil solution in particular offers an integral solution that integrates the screen directly and seamlessly into the balustrade system.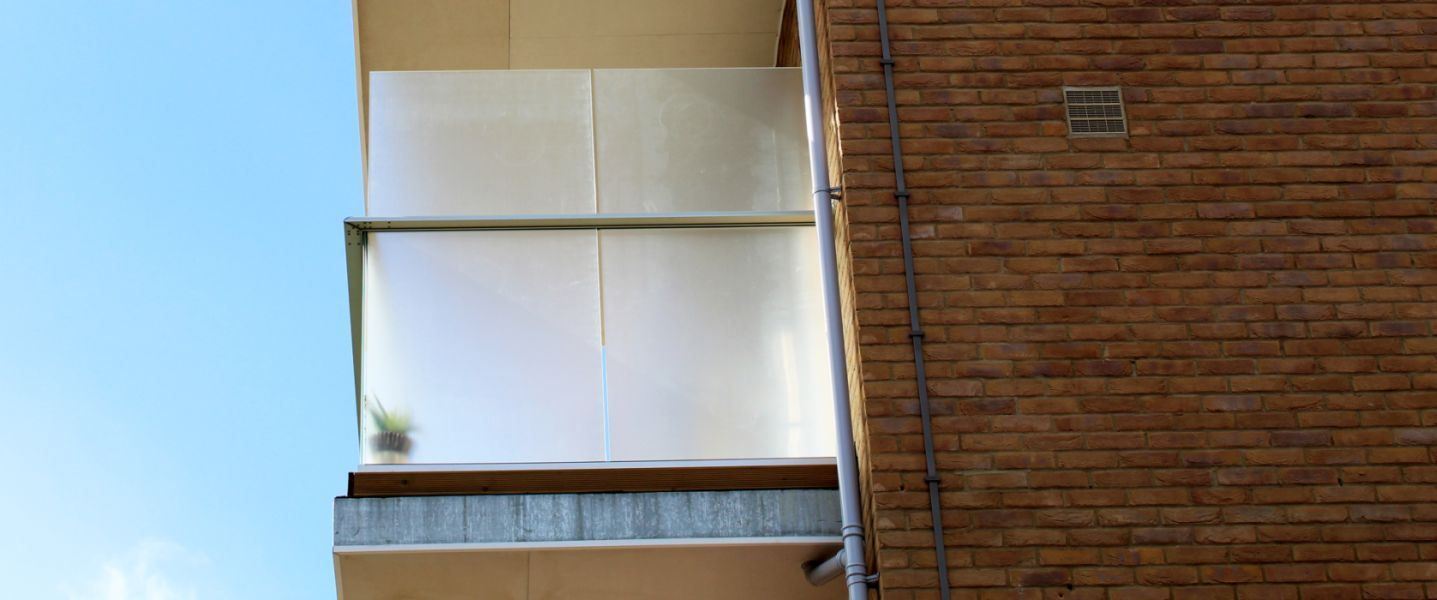 We obviously make our balustrades from anodised aluminium and Royal Chrome finished handrails which give the look of stainless steel handrails.
With the Aerofoil pass through screen its is possible to shape the top glass to taper at the end.
The other solution we offer is the Orbit privacy screen.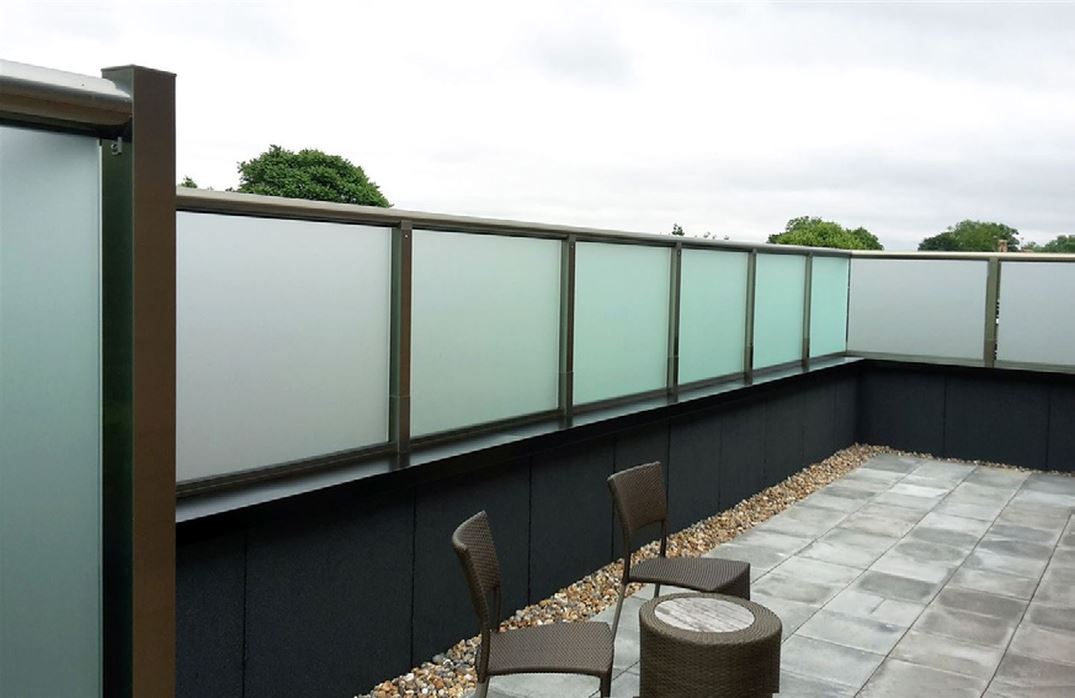 This is more of a framed option and can be used in combination with the orbit system balustrade.
Glass types
In both solutions we make use of 10mm satinised toughened glass, instead of the regular clear or tinted glass. This gives the required privacy but also gives the required aesthetics.
When using a tinted glass on the balustrade then we will sandblast a tinted panel to achieve an opaque solution that is in keeping with the rest of the balcony.