Avoiding Cheap Glass Balustrades
Avoiding Cheap Glass Balustrades
Glass Balustrades | Juliet Balconies | Curved Glass Doors | Decking | Projects | Galleries | Articles | Reviews
Ten Good Reasons to Avoid Cheap Glass Balustrades
Admit it. You've been tempted by those cheap-as-chips offers you've seen for cheap glass balustrades. And why not? Renovating or building a house is an expensive business. Saving a bit of money on your glass balustrade seems like a good idea.
Or is it?
When you pay less for something, there's generally a good reason; good quality building materials tend to cost a fair price for what they are, and every sound manufacturer needs to ensure they're making enough money to stay in business. Here are some of the ways a manufacturer might be able to offer glass balustrades at a cheaper rate than the rest of the market: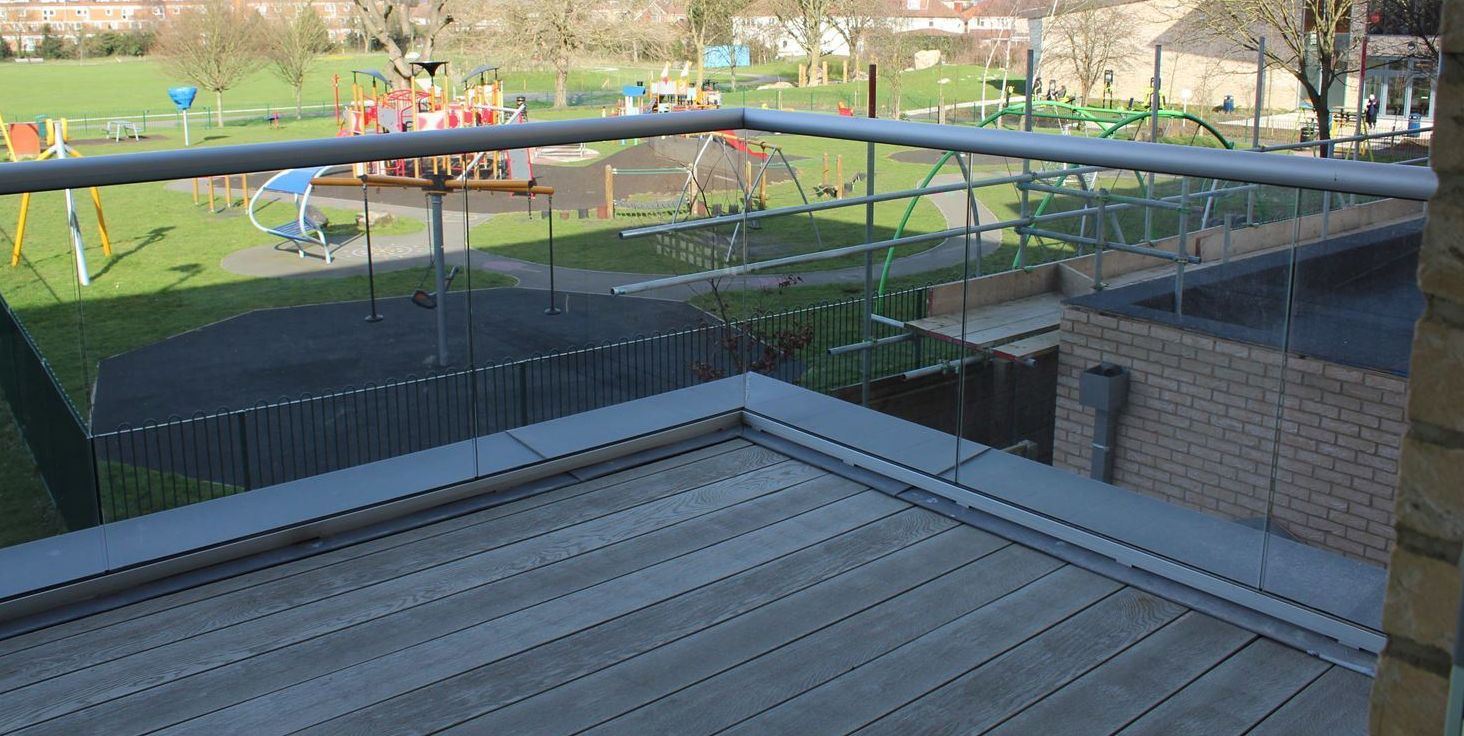 No safety glass
Safety glass – either toughened or laminated – does more than let the light in. Safety glass is a legal requirement for glass balustrading but it's a worrying fact that some less reputable companies don't let legal requirements hold them back and may not include safety glass as standard on a cheap glass balustrade. Although you might believe you have safety glass fitted, the first time you realise you don't is when an accident takes place. Fit safety glass with a reputable glass balustrade supplier and you can rest easy. You'll also have glass that lasts; it's easy to chip or crack regular plate glass, making that cost saving a false economy.
Learn more about safety glass here >
Poor grade metal
Most metal looks pretty good when you fit it. It's only after a few months that you'll notice the problem with the metal on a cheap glass balustrade. Rust and tea stains start creeping in and before you know it, you'll have a messy looking glass balustrade that needs serious maintenance to keep up appearances.
Too many posts
Well-designed and manufactured glass balustrades have minimal posts giving you a clear and attractive view. Cheaper glass balustrades won't have the structural integrity of quality glass balustrading which means they need more posts to stay sound. No problem with that if you're happy with more hardware, metal posts and visible clamps, but if you'd prefer to enjoy the view instead, then investing a bit more will give you more light and more view to enjoy.
Poor finish
It's unlikely that a cheap glass balustrade will have been manufactured with the same attention to detail as one from a more reputable manufacturer. And this could mean you get a glass balustrade with a poor finish. Glass that's not cut completely square, rough bits on the metal handrails, inconsistencies in finishes – the sort of niggly details that make a cheap glass balustrade look… cheap.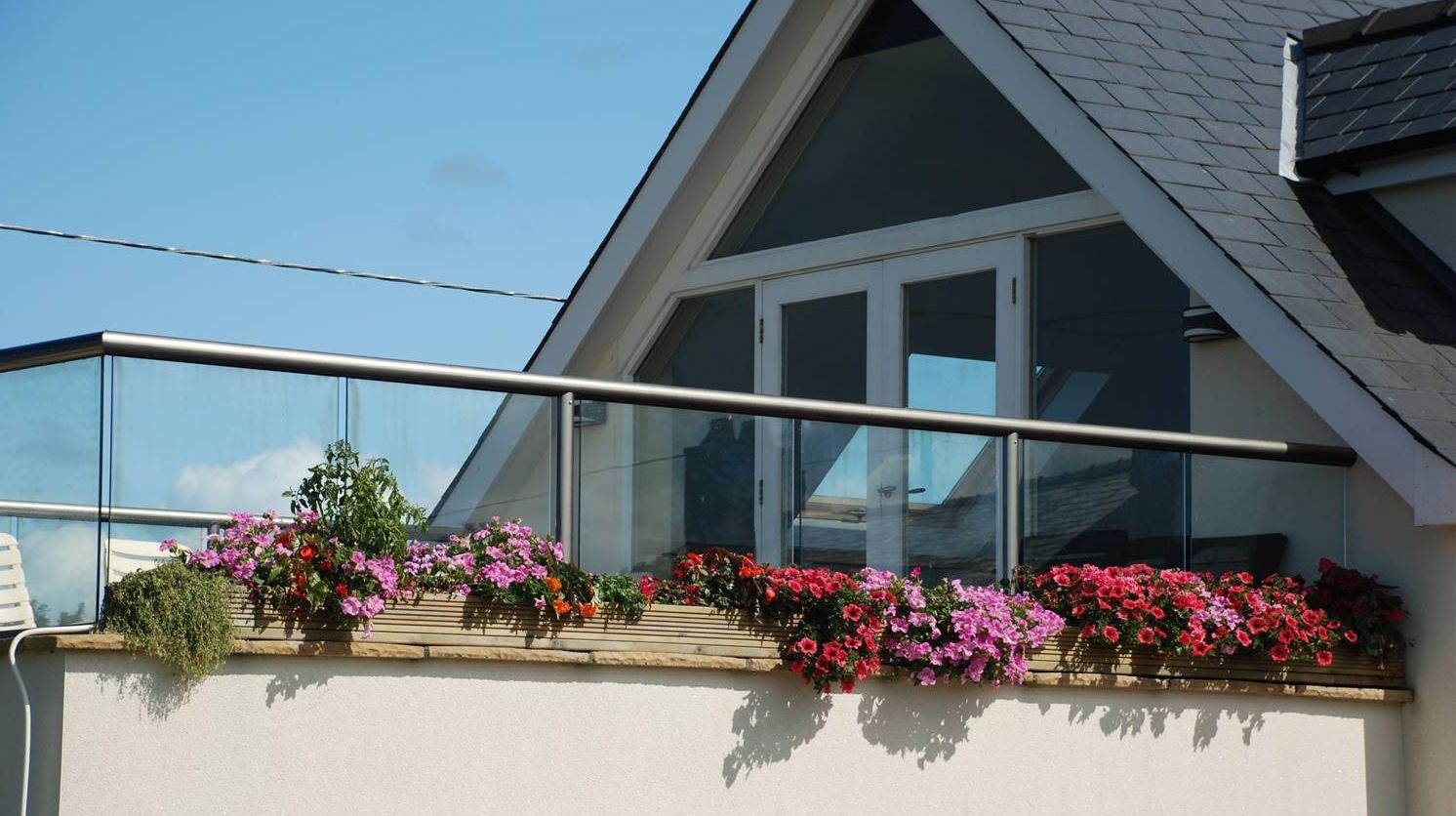 Incorrect dimensions
Can you be sure that the dimensions you've ordered will be the same as the dimensions you receive? Cheap glass balustrades are often cheap because the manufacturers have saved money on quality control; slack manufacturing tolerances can be the difference between your glass balustrading fitting like a dream or being an absolute nightmare to install. In the worst case, you might find you need to reorder your balustrading – an extra cost you could do without.
Difficult to maintain
One of the things Balconette customers' love the most about their glass balustrades is how easy they are to maintain. Made with quality glass and anodised aluminium handrails and base channel profiles that never rust, the toughened safety glass is especially easy to keep clean if it's been coated with BalcoNano® self-cleaning glass coating. In contrast, cheap glass balustrades are unlikely to have the option of self-cleaning glass and the metal posts and handrails will need regular maintenance to prevent rusting.
No pre-sales support
Buying a cheap glass balustrade can mean you're on your own – quite literally. Which is fine if you know exactly what you need and have a strong background in construction or glazing. But if you're a self-builder or haven't installed a glass balustrade before, then you'll need extra help. Trying to buy a glass balustrade without expert advice can mean you make the wrong choice for your project and end up needing to pay extra to put the job right.
Slow delivery speeds
It may be possible to get a good quality glass balustrade at a cheap price if you import it. But what you gain in cost savings you lose in delivery speed and flexibility. Glass and metal posts are heavy and cumbersome; importing from abroad will take considerably more time than purchasing from a local manufacturer. And should your imported glass balustrade be faulty then arranging for returns and exchanges becomes troublesome and costly. Buying from a local manufacturer may seem more expensive at first glance, but you will gain valuable flexibility and delivery speed for those extra few pounds.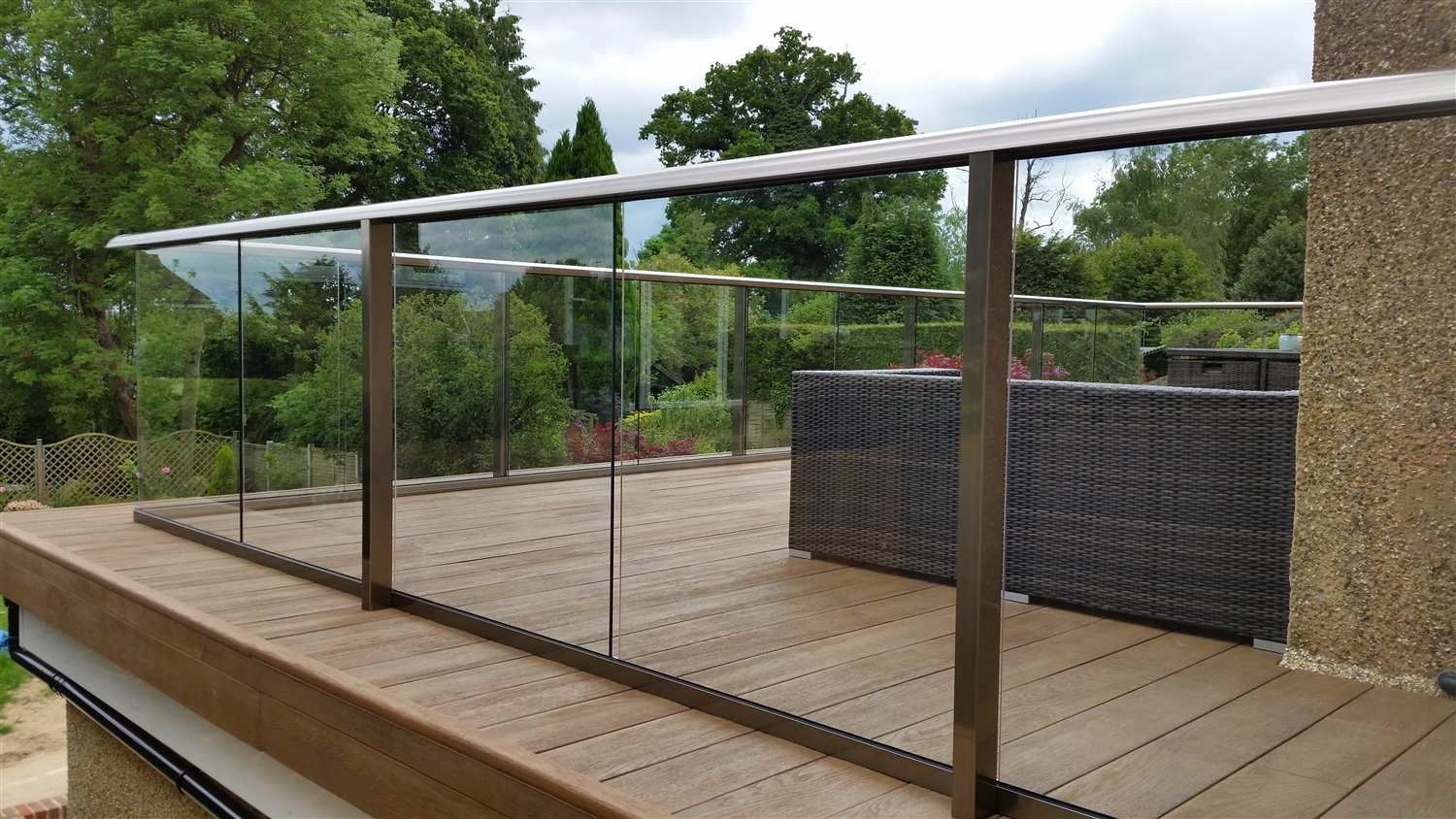 Poor customer service
The Balconette customer service team are a core part of the business and we invest a lot of time in ensuring they know our product range inside out and that they're able to deal with all sorts of customer requests, no matter how unusual. But choose to buy a cheap glass balustrade and if you have a problem or question, you might find yourself stuck. In order to achieve a low price, the manufacturer can't invest in a well-trained customer service team, so even if you have a seemingly simple question, you could find yourself wasting time on hold or worse still, unable to get hold of anyone at all.
Poor instructions
Buying a cheap glass balustrade sometimes means you miss out on the basics that make life easy, for instance – installation instructions and clear technical specifications. Your project is too much of an investment to mess about with poor calculations and misleading instructions, so choose a manufacturer who provides clear and helpful installation guides and you'll be able to fit your glass balustrades in next to no time.
A better option all round
Balconette's range of glass balustrades are clearly priced and competitive for the service and quality you receive – the price you see is the price you pay. And with expert pre-sales advice, a range of installation guidelines and technical information, you will find it easy to choose the right glass balustrades for your project. Our glass balustrades also come with a 10-year guarantees on their paint finishes, even in coastal locations, as well as shape and impact retention and joint strength, for that extra peace of mind.