Glass Balconies - a Surprising Solution to Child Safety
Glass Balconies - a Surprising Solution to Child Safety
Glass Balustrades | Juliet Balconies | Curved Glass Doors | Decking | Projects | Galleries | Articles | Reviews
Who doesn't love the thought of a balcony? Enduringly popular, especially if you don't have a garden or you do have a beautiful view, balconies add joy to a building. But if you have small children around, balconies can feel like more of a worry. Tearing around, throwing toys over the balustrades just to see what happens, and the inevitable craning to see over the top, it's easy to see why the thought of mixing children and balconies concerns many parents and grandparents.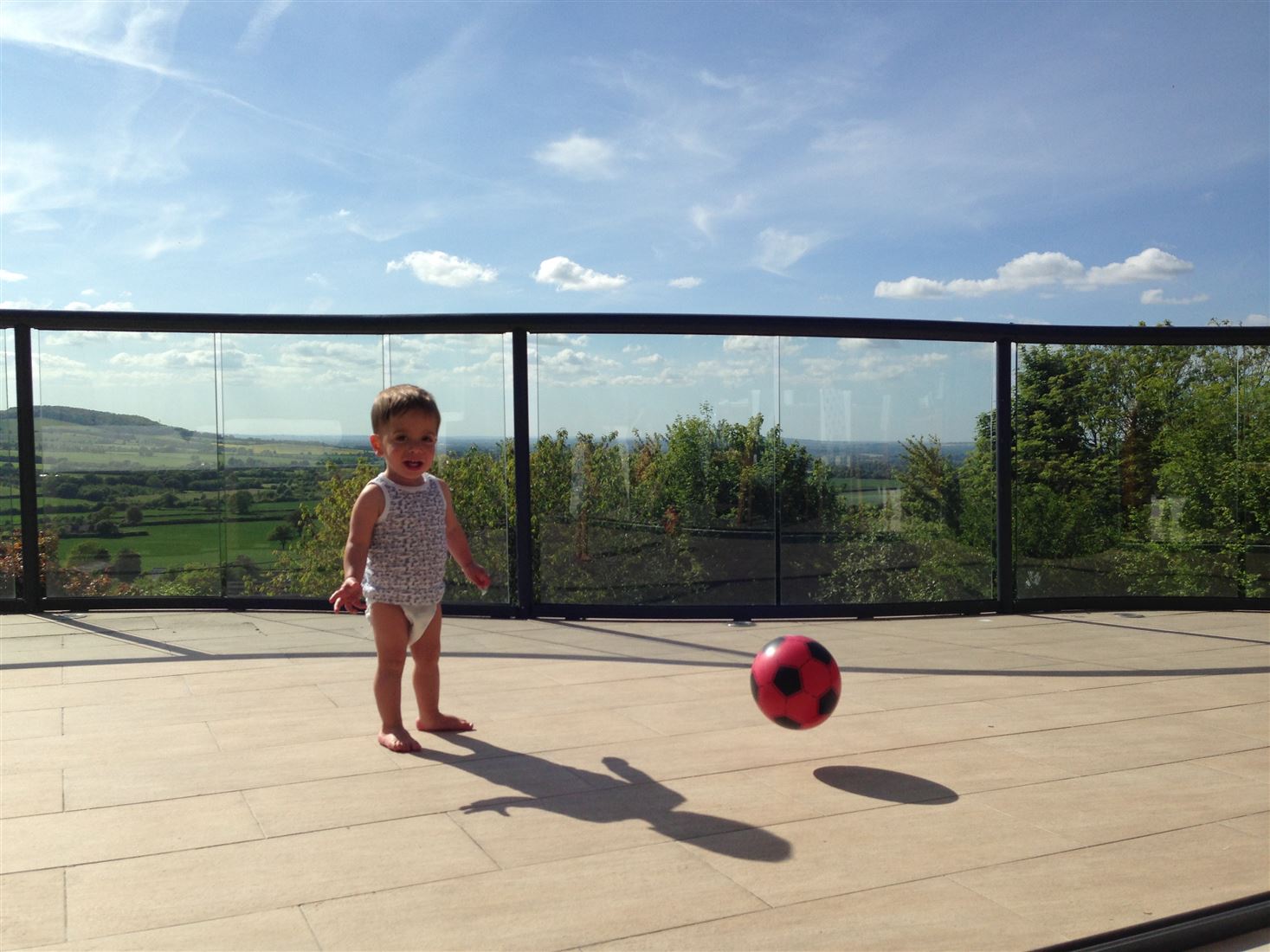 Ensuring Child Safety on Balconies
It's difficult to relax if you're on or near a traditional metal or wooden balcony with small children. The gaps between and at the bottom of the railings are just right for teddies and toy trucks to fly to the ground from, whilst the gaps at the bottom of the railings will see balls, snacks and crayons rolling off your balcony before you can do anything about it. And if you're the proud parent of an adventurous soul, you'll know that even the smallest step or horizontal bar is an invitation to climb; fancy ironwork and trellising looks stylish but makes it too easy for a little one to scale the heights of a balcony, with potentially disastrous consequences.
A Simple Way to Safer Balconies
So if you want a balcony on your property but worry about child safety, what should you do? In addition to responsible parenting and child-care, the answer is easier than you might have guessed – install glass balconies. Whether you prefer a traditional style with posts and handrails, frameless or semi-frameless balustrades, Balconette's range of glass balustrades are a stylish and safe choice. Here's why:
The toughened glass on our balustrades is the last word in reassurance. So balls, flying dolls or play fights can do their worst, smashed glass and the associated dangers won't be an issue with 10mm toughened glass as standard on all our balconies.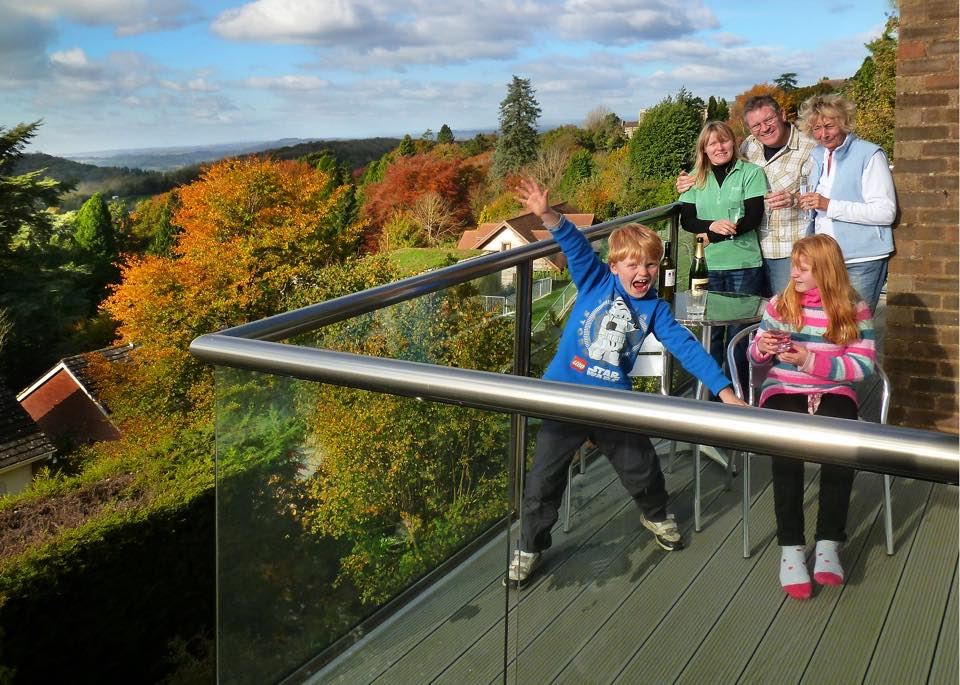 Our balustrades are designed to be fitted with minimal gaps between the glass panels. We recommend a gap of 30mm; too large to trap little fingers, but too small to fit Batman through for a morning flight lesson. They're also designed to be fitted flush to the floor or a small wall, so you won't find little cars or balls rolling off the balcony either.
Our bracket-free balconies look slick and stylish, but also give you practical reassurance for child safety. There are no foot or finger holds for budding climbers to use when hauling themselves up for a better view, meaning safer children and happier parents.
One of the best things about a glass balcony is the clear view thanks to a complete lack of obstructions. So it's unlikely that children will want to climb up for a better view. Able to see just as much as older children and adults, they can happily watch the world go by from their level. And as a bonus they're protected from the wind, keeping them warmer and happier as well as safer.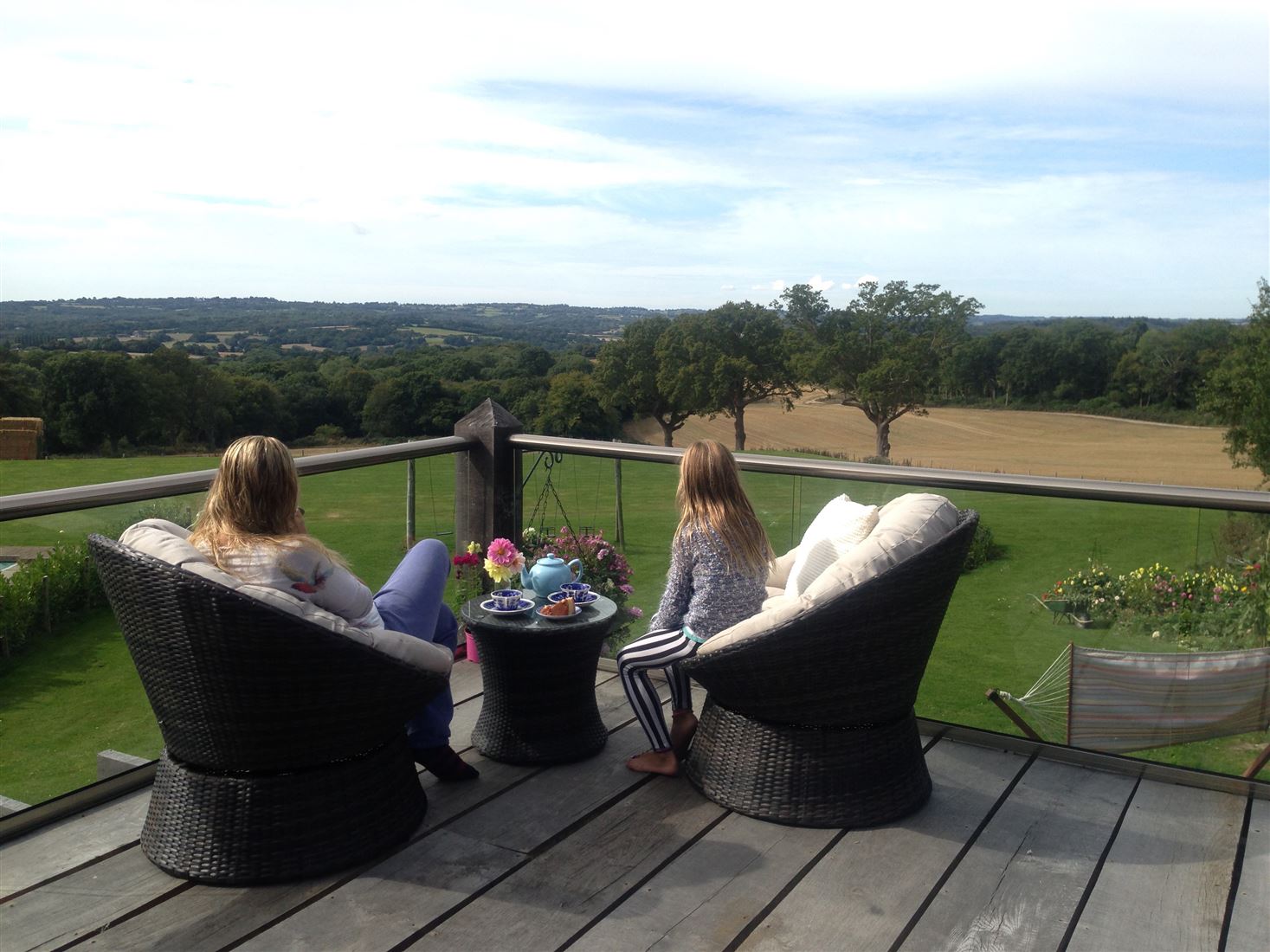 The range of glass options can be a real bonus if you're fitting glass balconies with children around. The frosted glass option gives you the choice to have a balcony that's completely private. So little ones aren't distracted by the view beyond their play area, and you don't need to worry about people looking in. Ideal for settings that regularly host lots of children, this is a nice way to add privacy to a safe outdoors area without having to resort to more traditional fencing options.
Of course, the one issue we can't do much about is how sticky little children get. With little hand-prints and smears a-plenty, it's fair to say that any surface looks grubby quickly when small children are around. Despite knowing those little sticky handprints are a passing phase, you can make your job easier by treating the glass with BalcoNano®, our proprietary self-cleaning glass coating. One application will make cleaning the glass a doddle – just a quick wipe with a wet cloth and your glass will be clean again without the need for harsh chemicals or lots of rubbing. Which gives you more time to tidy up all those toys…