10 tips on Self-Cleaning Glass and Curved Glass
10 tips on Self-Cleaning Glass and Curved Glass
Glass Balustrades | Juliet Balconies | Curved Glass Doors | Decking | Projects | Galleries | Articles | Reviews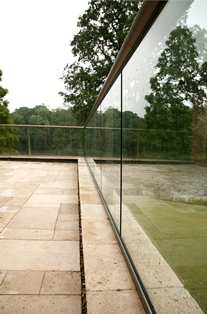 1) Choose the type of glass that best suits your climate

There are two basic types of self-cleaning glass to choose from; Hydrophobic coated glass and
a) Glass coated or applied with hydrophilic layer that uses photo catalytic decomposition
b) Glass coated or applied with a hydrophobic protective coating.
For type (a) above there is a need for both sunshine and frequent rain, otherwise the decomposition cannot occur. If your climate does not have this sort of regular weather, this type of glass will not be effective in its self-cleaning properties and ultimately disappoint your expectations.
For type (b) frequent rain regardless of sunshine can be a great advantage. The glass has a super smooth surface and dirt, dust and grime will run off much more easily. This type of glass will suit well the UK and Irish climates that have frequent rains and less frequent sun.

2) Choose the type of self-cleaning glass that best suits your application
You application will depend much on the type of glass you want or need to use. Utilizing a glass that uses photo catalytic decomposition will limit your choice. There are maybe 3 or 4 manufacturers that offer this type of glass and always with a clear panel. So what if you want a tinted or solar control glass on the outside? On the other hand a
hydrophobic self-cleaning coating
can be applied to almost any glass chosen, save glasses with metallic external layers like reflective glasses.
3) Budget correctly, weigh price, longevity and saving of maintenance costs
You need to carefully weigh all aspects and watch out not to take into account long terms costs and environmental issues. Yes using self-cleaning glass will cost more but is it worth the difference?
Society is becoming more oriented on the impact of human consumption on the environment. Not only can self-cleaning glass save money long term in reduction of maintenance cycles and requirements but also in reducing the use of harmful chemicals when cleaning is required. The hydrophobic coating requires only a wipe down with a wet cloth to keep it clean. There is more to consider here than immediately meets the eye.
4) Areas that will benefit more from than others from self-cleaning glass
Of course there are areas that will bring more joy than others by using self-cleaning glass. Conservatory roofs, first floor and above external windows, glass balconies are all examples of areas open to the elements that benefit from this product. Shower enclosures are another area that is a very good place to use the hydrophobic self-cleaning coating.
These areas need to be given special consideration as to type of glass chosen more than areas which have relatively easier access to cleaning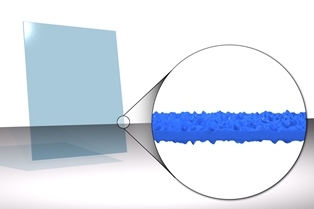 5) Do not use chemicals to clean the glass

Strong chemical cleaners can damage the surface of self-cleaning glass and not required when cleaning this type of glass. It is both better for the environment and the glass to refrain from use of these, they never get totally filtered out and end up doing damage somewhere down the line.

6) Coating curved glass will keep it looking new for longer

The protective self-cleaning hydrophobic coating will shield the glass from the elements, when factory applied on new glass it will keep the glass looking new for a lot longer. The shield can always be reapplied and renewed in the future and this adds years of youth to the glass that would otherwise deteriorate with time.

7) Ways curved glasses are formed
Curved glass these days is industrially formed in one of two ways; in a kiln over a form/template or in a curving/toughening furnace with a quencher. Curved glass formed in a kiln over a form or template has a much more versatile array of options in which uneven or non-radius based shapes can be achieved. In the modern curving/toughening plants only radius based products can be achieved.
Kiln based glass is very slow and expensive to form and has been almost fazed out by the modern type furnaces which allow for mass production very similar to the toughening of flat glass. This way of manufacturing has greatly opened up the market to curved glass.
8) Tolerances in curved glass
The implementation, installation and manipulation of curved glass require a higher level of experience and expertise and usually require an experienced professional to correctly install these. It is important to realize that the tolerance on curved toughened glass is great and the curved glass panels will have "straight" ends of approximately 100mm on each side. This will be more noticeable on small radii. Curved glass may therefore require more manipulation, experience and patience in installation. This is very important to account for in design tolerances and cavities left for the curved glass to fit into.
9) Height and width restrictions in curved glass
Curved glass is limited more than flat glass in size and manufacturing parameters. There are places in the world that have adapted their manufacturing parameters to these extreme sizes, but these are rare and not readily available or easily achieved and so the limits of local supply and freight apply. It is not recommended to exceed a 2.0m curved girth and a 2.4m height of panel. In these tolerances the resulting glass is of better quality and precision.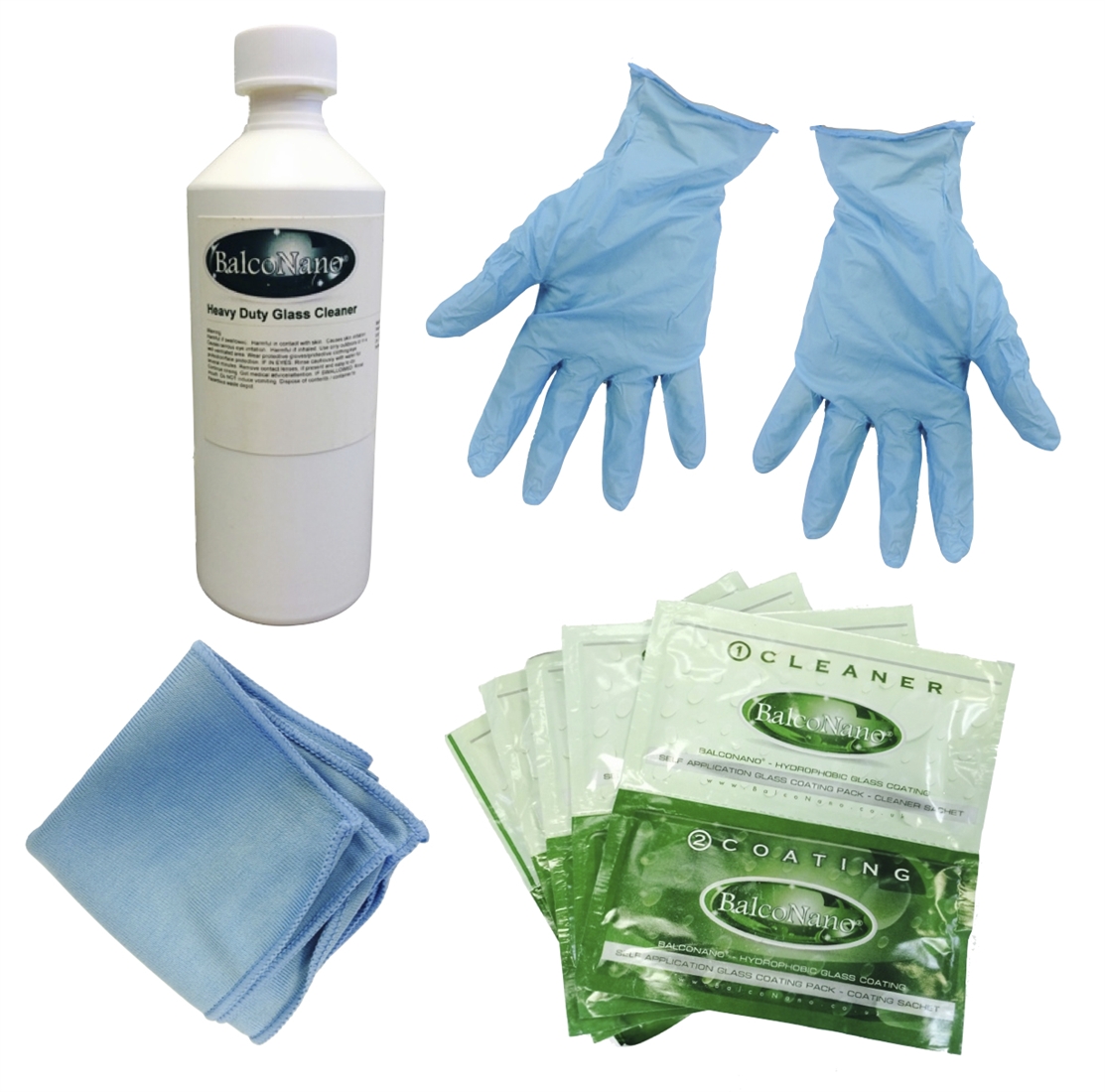 10) Double glazed curved panels

When manufacturing curved sealed units it is necessary for the edge seal depth to be slightly increased relative to that of flat units. This increased seal depth requires a higher up stand in the rebate. Since curved units are manually produced, the edge seal will not be totally uniform, and the butyl primary seal cannot be guaranteed as being continuous. It is regarded as being essential that the glazing platform width is adequate to accommodate the general manufacturing tolerance. Please note that the tolerance for curved toughened glass are very different from those of flat toughened glass, and with this type of bend it would be very likely that the ends of the curve will be flatter than the rest of the panel. The manipulation of glass in any bending process will inevitably result in a product whose optical quality is lower than that of the glass from which it was produced. Surface distortions occur during the bending process and are seen in both overall visual appearance, and particularly in reflection. It is regrettably not possible to predict where or which panel will be affected as each curved panel is made individually, and therefore each panel can differ (within the scope of the tolerances) from the next.

When using Low-E double glazing it is recommended that the Low E coating is located on face two of the unit (concave face of the bend) as when situated on face three (convex face of the bend) the coating will crack as it does not stretch with the glass, which is due to the manufacturing method of the glass and the Low E coating. This may cause a "spider's web" effect on the glass, impairing the visual quality of the glass. This effect becomes more apparent the tighter the radius and larger the panel.

Visual quality testing of glass shall be carried out at a distance of one and a half (1.5)meters from the viewed surface of the glass at a viewing angle which corresponds to the normal usage of the room and carried out under diffuse daylight conditions (e.g. overcast sky),without direct sunlight or artificial lighting.