Garden Decking Boards
Glass Balustrades | Juliet Balconies | Curved Glass Doors | Decking | Projects | Galleries | Articles | Reviews
Not getting out into your garden as much as you'd like? Perhaps that's because your garden just isn't working for you right now. Think about it – muddy paths, squelchy lawns, slippery patios and decking that veers between slimy and splintery – your garden's more of a health and safety case study than a place to relax and enjoy time with your family.
So, take control and turn your garden into somewhere you want to spend time with our range of garden decking boards.
With a 25-year residential guarantee, high-scoring anti-slip ratings and expert advice as standard, fitting our range of garden decking boards is your shortcut to a garden you'll love using for years to come.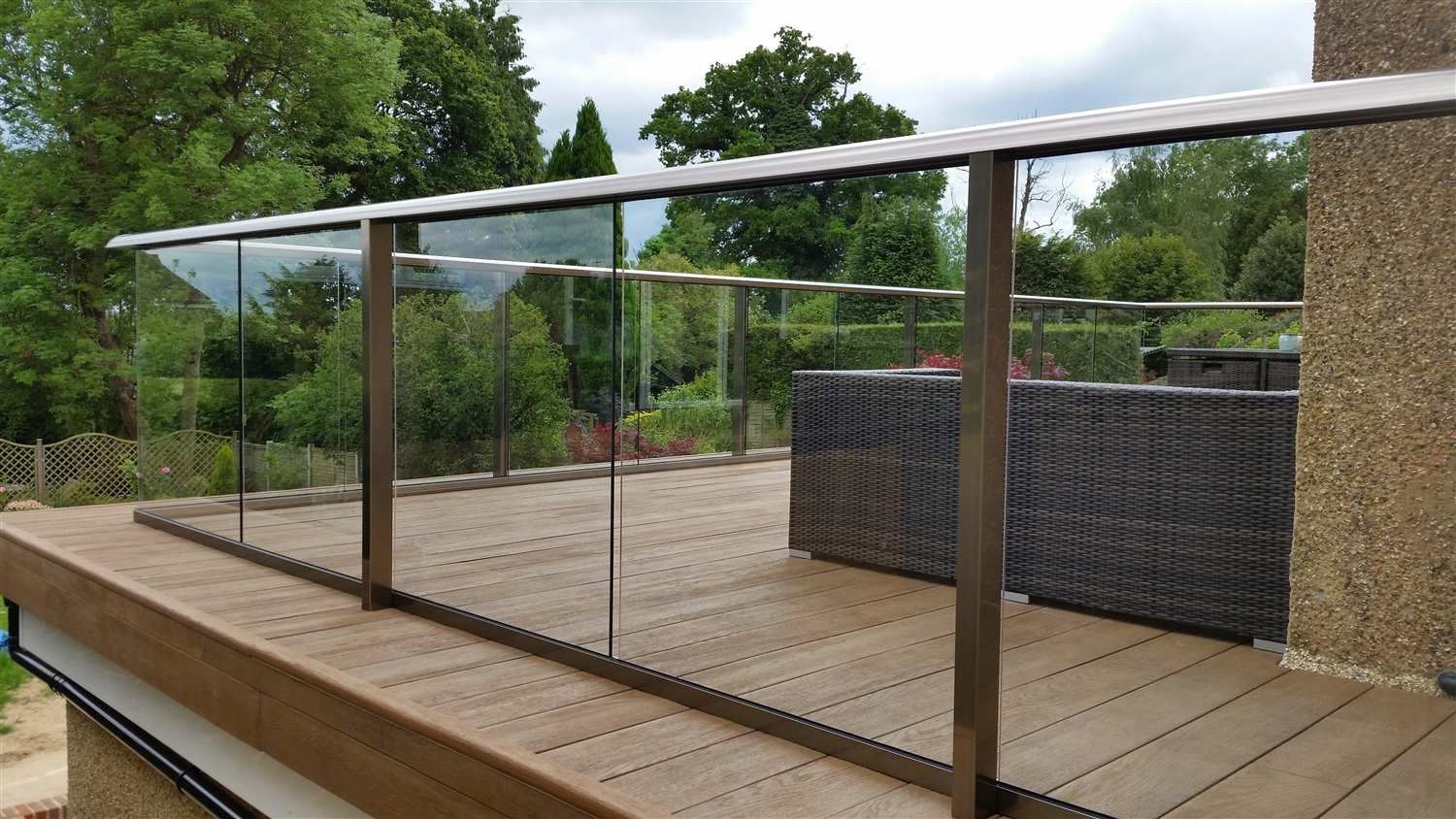 Garden Decking Boards to Transform your Garden
Turn an underused part of your garden into somewhere smart that you want to spend time – make it a destination, an extra room.
The most obvious places to add decking boards to your garden are directly outside your house, perhaps as a raised decking area, or as a patio outside the back door. But why not take a good look at your garden and see if there's another spot that would benefit more. Perhaps a quiet corner under some mature trees, maybe around your veg patch? Planning your garden to make more use of the entire space, not just the area immediately outside your back door will mean you extend your options. We love the idea of creating a raised patio area tucked away in a spot that gets the afternoon sun. Use it to entertain and relax, knowing you have everything you need close at hand.
If your garden overlooks water, composite garden decking boards are a superb choice for building a jetty or walkway. The composite material stays strong and slip-free no matter what nature throws at it. And if our garden decking boards can cope with lakes and streams, you'll be pleased to know they're also a top performer around swimming pools and hot tubs.
Garden Decking Boards - An All-Weather Solution
One of the really useful things about our composite garden decking boards is the way they repel algae. So even in winter or during damp weather, your decking area won't suffer the slippery fate that so many stone and wood-floored outdoor areas do. For this reason, our composite garden decking boards are a brilliant solution for areas that don't get much sunlight.
If non-slip garden decking boards are especially important to you, perhaps children or the elderly will be using your new decked area a lot, then our Lasta-Grip boards are a practical solution to your problem.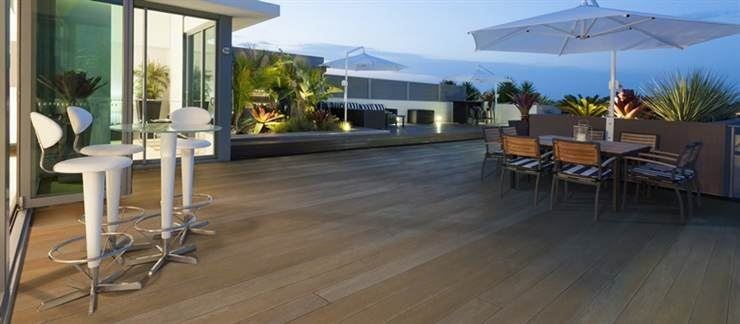 Garden Decking Boards to Suit your Style
You can afford to be picky when you're fitting our range of garden decking boards. Carefully designed to look just like oak, they'll fool many a casual onlooker. Our range of garden decking boards are moulded from replicas of prime oak before being completed with a range of attractive and naturally-inspired colours. You can choose from a range of wood finishes and colours to set your garden apart. Options include weathered oak, carbonised oak, a range of elegant enhanced grain garden decking boards and textured Lasta-Grip boards for areas prone to heavy traffic or lots of water. You can enhance your garden subtly or boldly – it's up to you.
Accessible Garden Decking Boards
Our range of garden decking boards are easy to order from our online shop. And with sample swatches on offer and a very helpful customer services team, choosing and buying your new garden decking boards is simplicity itself.