Composite Decking Boards for Sale
Composite Decking Boards for Sale
Glass Balustrades | Juliet Balconies | Curved Glass Doors | Decking | Projects | Galleries | Articles | Reviews
Composite Decking Boards Overview
Composite decking boards for sale is a phrase we never thought that we'd be saying when we first got into the glass balustrade business many years ago! However, since most of our clients are building balconies and decks, being able to provide high-quality decking became a logical and synergetic extension to our operations.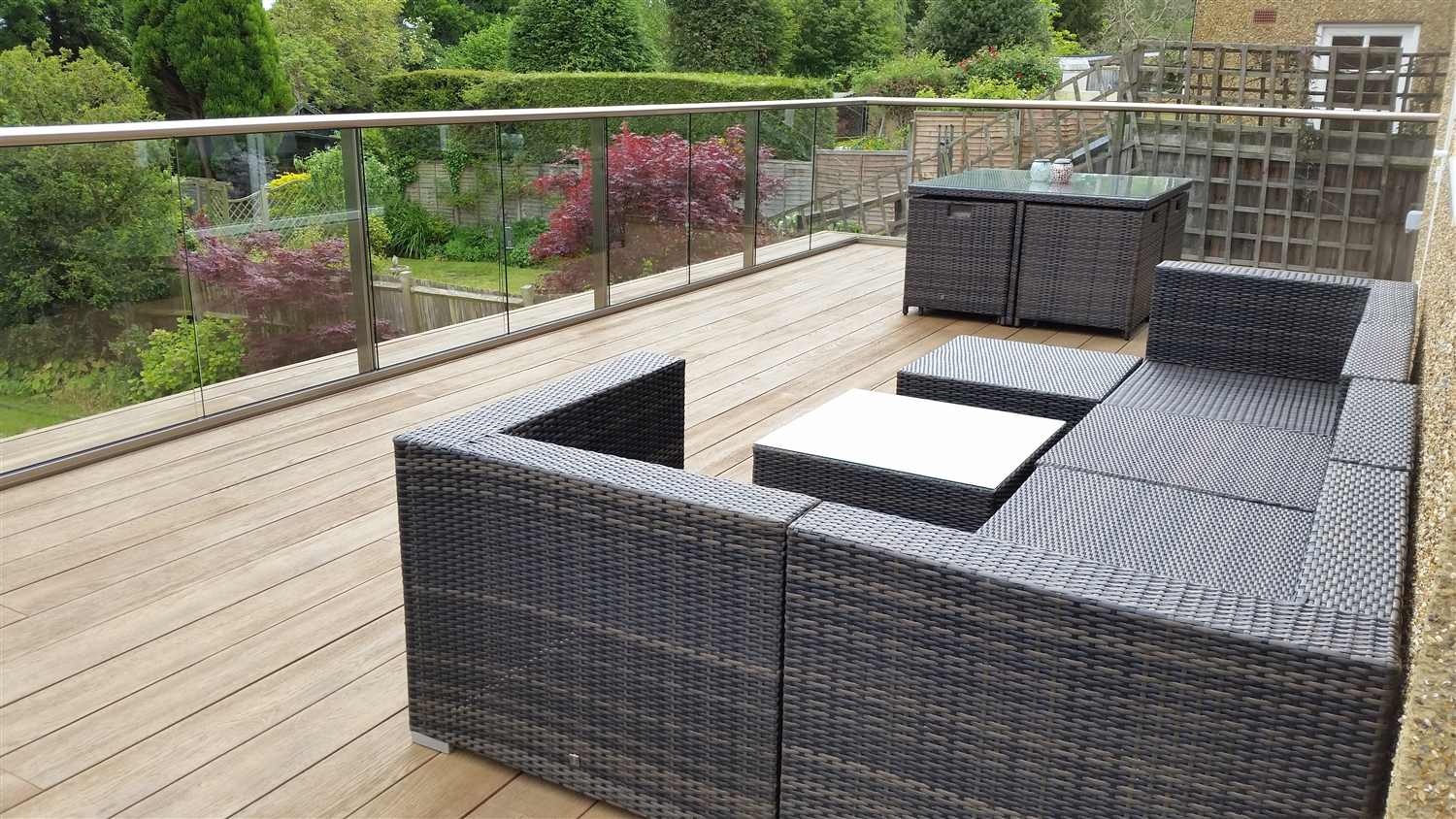 What is Composite Decking?
Composite decking is a non-rotting solution to England's damp climate. In our case, each board is hand finished to look like wood but is made of minerals and other non-rotting substances.
While there are many low-quality imitations of wood available on the market, usually referred to as WPC (wood plastic composite), the high-end decking boards we sell can be made to look extremely good but have none of the rotting, splintering, unsightly and slippery mold plus the high maintenance associated with traditional wooden boards.
What is so Special about the Composite Decking Boards Balcony Systems Sells?
Apart from not rotting or attracting mold and being slippery, we sell composite decking that is a beautiful combination of art and science. Every board is hand coloured and finished, so that it looks unique, the colours to don't stain or fade, and the choices and finishes are huge. We have everything from traditional heart of oak-looking boards, to two choices in an almost black Japanese carbonised finish that is simple to clean and maintain.
Our boards are so good looking but hardwearing, they can be used both indoors and outdoors.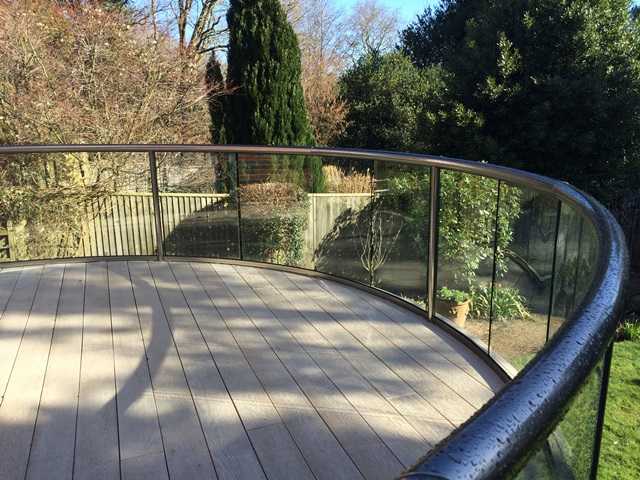 Choices of Colours and Finishes in Decking Boards
At Balcony Systems, the choices in our composite decking boards for sale are quite large. Each style and colour is designed to work well in different applications.
Here is a page that fully explains the extensive choice of colours and finishes available to you.
Composite Decking Package
Generally speaking, a client who desires low-maintenance long-lasting composite decking, be it for a balcony or veranda, will also find it helpful to be able to buy most of what they will need at one time.
Along with our composite decking boards for sale, is a large array of specially created decking accessories available to you, which range from a unique drill that means you won't have to fill in the holes from the screws, to completely waterproof joists and supports. These supporting structures are perfect around wet or damp areas, such as jetties and docks.